Bear Grylls and faith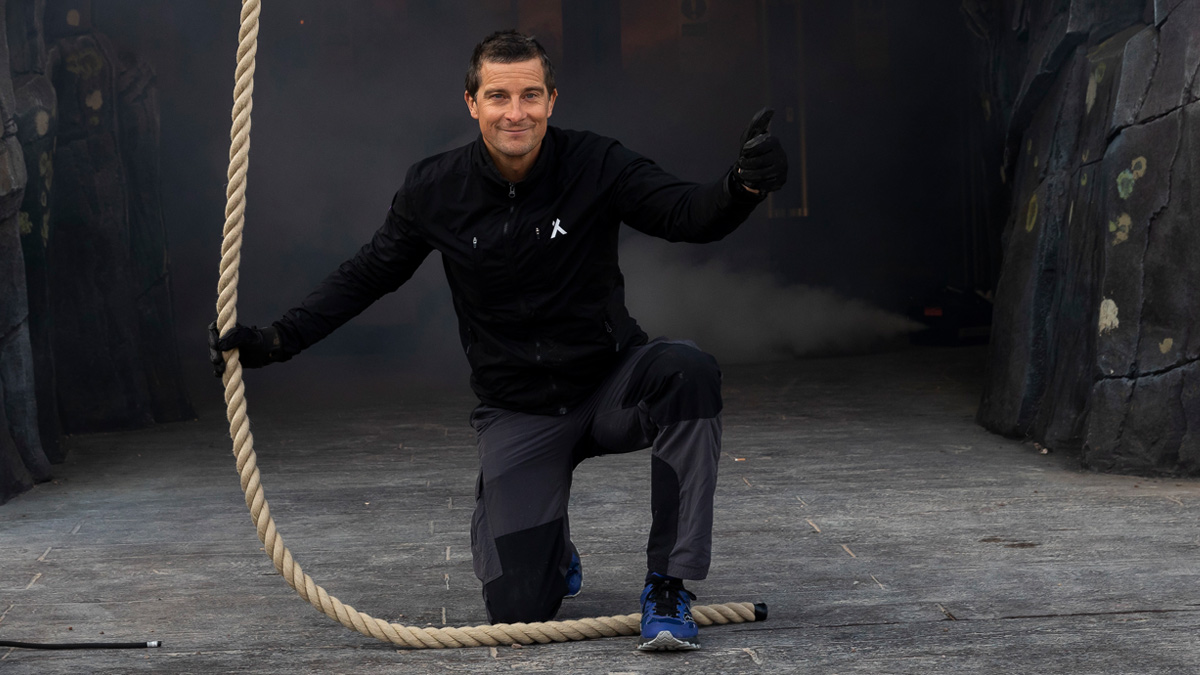 BRENDAN McMANUS :: Someone gave me a copy of Bear Grylls's bestselling book Mud, Sweat and Tears (2011) » recently, and it was an enjoyable read into the life of a self-proclaimed adventurer and risk taker. He has an impressive list of achievements, from joining the SAS to climbing Everest and fronting several successful TV shows. I am a fan of his programmes and like the way that he opens nature to us. He encourages and helps us to truly engage with it, though this may not have been the objective of his earlier military training.
As a Jesuit, I was particularly interested in his admirable open profession of faith in Chapter 25 of his book. "Faith in Christ has been the great empowering presence in my life," he writes. He is very strong on his beliefs and practices, has written a 365-day devotional, and makes several explicit references to it during this autobiographical book. The most notable is on p.245 where, to quotes the prophet Isaiah (41:13), "I am holding you by your right hand—…do not be afraid; I am here to help you." In another article he explicitly acknowledges 'faith as a crutch' » , affirming that "It helps you stand and makes you stronger".
It's good to read reflections like these that show God is faithful and ready to help us when we need him. But I hope that Bear would not want us to fall into the trap (intentional pun!) of thinking that faith is a one-way relationship. I know from my own experience and my work as a spiritual director that it is something a lot of us do, though mostly unintentionally. We see God or our faith as something that is to be used when we're in a tight spot. God is someone to call upon for help or to pray to in difficult times, i.e., the crutch.
This is all well and good, but it misses the key element that faith is a two-way relationship. The central image of the Isaiah verse Bear quotes is that of God as parent taking the hand of a child. Essentially, a relationship with God is a relationship of trust, and yes, trust that we will be helped in tough times. But it is also about getting guidance and support for a future adult mission of service. A two-way relationship.
Of course, we can depend on God in times of crisis. But God also wants to be intimately involved in all aspects of our lives as we chart our course. Most importantly, God wants to be part of our decision-making, not just called in at the end. God wants to be centrally involved in directing our course. Our job is to be instruments of God's love, recipients of God's love, and transmitters of that same love to others, especially those in need. Receiving support and love from God is just half the story.
Bear is known for supporting a wide range of good causes including the Scouts, Global Angels, and Help for Heroes, to name a few. Is the faith question for all of us what motivates our service and sharing? Who makes the decisions, and to what extent do we involve God in our decision-making? Asking and answering questions of this kind is what we mean by discernment.
To facilitate this discernment, prayer needs to be understood as a conversation with God which involves both asking/petitioning and listening. Listening and finding God's will is hard, and often we will need other supports such as a spiritual guide, a faith community and/or a trustworthy decision-making process. The real challenge is to put our resources, will, and heart at the service of God. Remember that the goal of prayer is not just to worship or adore God but to do God's will. That means being a disciple and a follower who puts faith into practice. Faith is not just a crutch, though it often can be in difficult times. Rather, it is an aid to walking with God on the right path and in the light so that we can throw away the crutch. Isaiah 6:8 captures it: "I heard the voice of the Lord, saying, 'whom shall I send, and who will go for us?' Then said I, 'Here am I; send me'."