The Devil wears Prada: an Ignatian perspective
November 15, 2019 in
News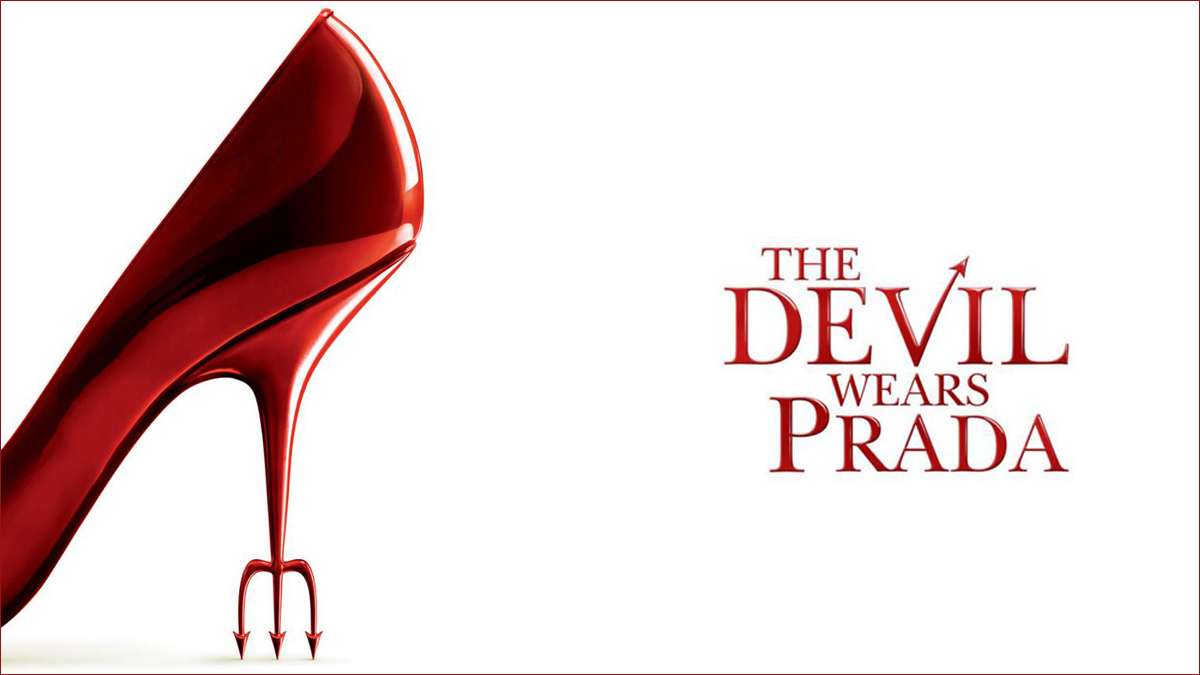 BRENDAN McMANUS  ::  Flicking around the channels the other night I came across the film, The Devil Wears Prada (2006), on TV. Having seen it before a number of times, I was surprised when I got drawn into it again and saw a whole new meaning in it from an Ignatian perspective. Based on the real life experiences of a PA working in the fashion industry apparently, it echoes with aspects of my own pre-Jesuit corporate work life.
One of the central Spiritual Exercises that Ignatius has people do in his famous retreat, is to imagine two leaders, one good and one bad, who have different strategies for attracting and motivating people. Predictably, the bad one has a dark look and sets out to seduce people with money, prestige and of course, pride. It begins with 'look at what I have' and quickly becomes 'look at me'. The strategy of the good leader, Jesus, is set in a pastoral scene, has exactly the opposite strategy. Attracting people to simplicity, detachment from material things and ultimately, humility. It begins with 'everything is a gift' and ends up as 'how can I use things to help others'. These are two very different strategies, different approaches to the human being and having radically different outcomes in terms of peace of mind, solidarity and compassion.
The Devil Wears Prada, ostensibly a comedy (though a dark one), paints a vivid and totally credible picture of what these strategies would look like in a contemporary western culture. The setting is the corporate US fashion industry and the main protagonist, Andy (Anne Hathaway) is a somewhat naive university graduate, out of her depth in her first job. Meryl Streep brilliantly plays the hard-nosed magazine boss, Miranda, who hires her with withering low expectations as an assistant personal secretary. After some excruciating put-downs and humiliations, Andy realises that she has to change radically both professionally and appearance wise. Nigel (Stanley Tucci) is the fashion designer who helps her redo her wardrobe as she reinvents herself as the 24/7 gopher and indispensable background organiser.
Through a series of striking outfits and shoes, you can see Andy grow in confidence and make her own of this often demeaning role, gradually working up to the point where she usurps the principal secretary (Emily Blunt) and bags a work trip to Paris. Through her job, Andy is able to shower presents on her friends, enjoy the high-life and get access to a whole new fashionista world. There is a certain cost though, as she devotes more and more time to the job she lets down her boyfriend, her circle of friends and even her father who is left watching helplessly as a work phone crisis plays out during dinner out. Even though Andy dreams of being a writer, it is clear that she parks her personal ambitions for the money and prestige of this glamorous yet all-consuming job.
Things come to a head with her by-now-disillusioned boyfriend and they decide to separate, and she is pursued by the suave and seductive playboy, Christian (Simon Baker) who promises her the world. Things come to a head as Miranda's political shenanigans lead to her friend Nigel having his new job opportunity crushed, and a key scene where Miranda, uncharacteristically vulnerable, reveals she is going through another devastating divorce.
Reminiscent of St Paul, it is a 'scales fall from the eyes' moment of facing the truth. The veil is lifted and the ugliness, ruthless attitudes and self-preservation are all to the fore. Andy has to choose. With great interior freedom she sees things for what they are and chooses a much humbler path, back to her journalistic aspirations and to her boyfriend. There is something in her that instinctively rebels against selfishness and self promotion, which she is able to translate into a radical career reversal. From an Ignatian perspective, this is desolation: her deep unease is the impetus to change, and it reveals a deeper calling to something more. Giving away her expensive clothes and walking down the street into a new future is a great Ignatian pilgrimage metaphor!
What is significant is the key role that wealth, desire and attachment play in this all-too-real portrayal of the corporate world. Andy is literally seduced by the glamour, wealth, prestige and selfishness that makes up modern capitalist consumerism. She willfully chooses to ignore the challenge in the voices of those closest to her and begins to believe in the seduction of appearances, superficial relationships and ruthless self promotion. It is only when she begins to see these values reflected in her own behaviour (Miranda brilliantly points out where she had sacrificed Emily for her own personal ambition and advancement in getting to Paris) that she realises where all of this is headed and how far she has drifted from her personal values.
Ignatius gives us some concrete pointers as to how we could recognise these different dynamics operating with us today:
Is this pride and the ego operating in me and am I only out for personal gain? What would be a more life giving choice?
Am I getting too attached to superficial things like status, appearance and wealth? What do I need to let go of to be free?
Most importantly, am I hurting others and betraying my real self through my decisions? What would be a better option that would bring genuine satisfaction?
I know that I personally have faced these very same questions in my own pre-Jesuit work life, but it has led me to better choices and ultimately, peace of mind, which you can't buy. Compromising oneself and selling out for money or things exacts an undeniable personal toll. Alternatively, trusting your inner voice and waking up to reality, though challenging, will ultimately bring you to a place of peace.