Expanding my Catholic circle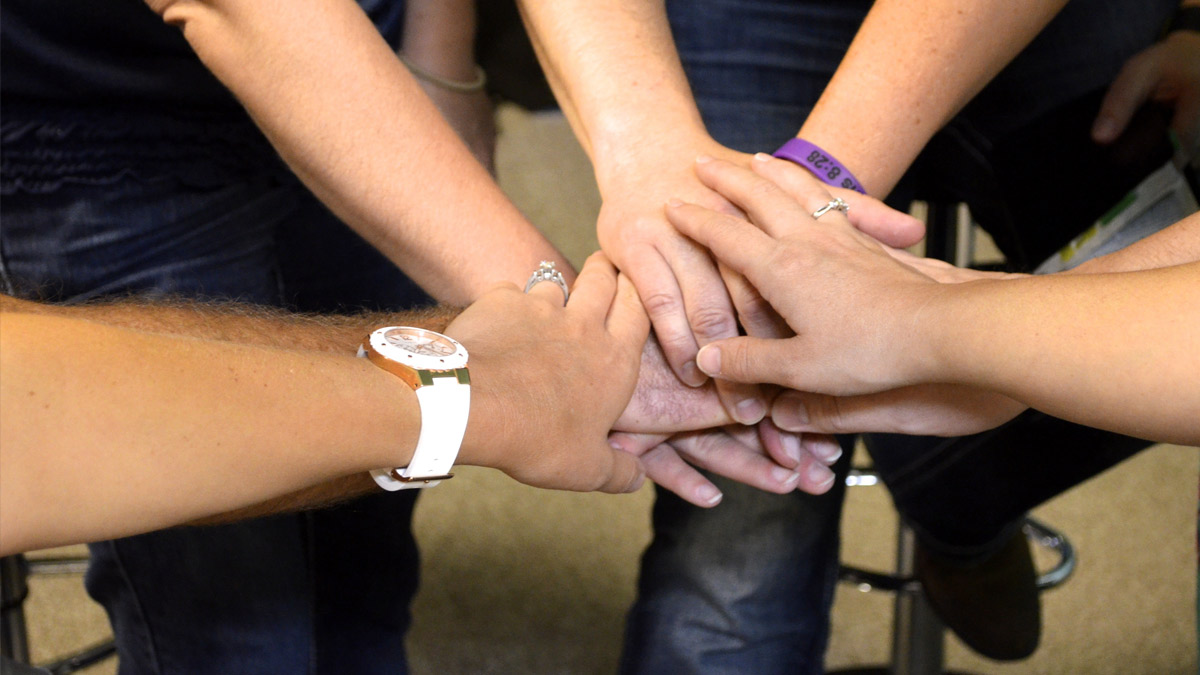 I strained my hamstring muscle while sprinting for safety at Living Water's annual young adult retreat at Thurles, County Tipperary from April 1-3. Different theories were proposed around the time of the 'Capture the Flag' game: did God injure my leg on purpose?; does grace work through my misfortune? I inwardly smiled with the belief that my fellow Catholics were filled with good intentions.
As a Jesuit-trained lay person, to reach out to other Catholic groups over the last few months was a huge challenge. For example, I attended Pure In Heart's events on Merrion Square in Dublin: a young adult group who promote chastity to adolescents throughout the country and to her members. I tried to be open-minded as we prayed the rosary and sang songs at Eucharistic Adoration; my Jesuit practice of order and discipline became more spontaneous through these prayerful elements but I also bit my tongue in silent protest of our differences.
Later, I was handed a flyer for Living Water's Transformer series at the Carmelite Church off Grafton Street which promoted an encounter with Christ in the power of the Holy Spirit. Even though my writing endeavours brought me away from these weekly gatherings, I felt refreshed and consoled through the chosen scriptures. In turn, I read my team leader's blog about living your hearts desire where she posed the question: where do you get your validation from? I concluded that this originates from the Spirit of life within me, a divine energy which gives me deep peace. I delighted in being able to exchange faith insights with Living Water's charismatic Catholic prayer community.
Then came the opportunity to go on retreat to the Pallottine Retreat Centre in the South of Ireland's birthplace of the GAA. I was greeted by the rector of the Thurles community and I was most welcomed upon my early arrival. Over the course of the weekend, I connected with other Catholics at mealtimes; sang along to the funky tunes; and played Frisbee and the notorious 'Capture the Flag' game. I also received a blessing from a spiritual healer who prayed in tongues; experienced more Eucharistic Adoration; and learned about the mass.
My main reflection of the Living Water annual retreat is that 'We are all so different yet we are united in the oneness of God.' We were a group of Catholics with different theological stances and different ways of being yet we made the gathering work through a shared familiarity of the divine. I came home with a much wider perception of the Catholic circle and I was moved and inspired by my new friends.
I can testify to the significance of a shared familiarity of the divine; 'Aithníonn ciaróg ciaróg eile' (A beetle recognises another beetle), as the Irish proverb goes. Even though a fellow Catholic and I may disagree, we recognise the humility of Christ in our presence. We recognise an act of charity on the street or in the home. We give thanks when God lifts us up to be more fully alive.