Georgetown salutes Fr Heelan
February 13, 2015 in
News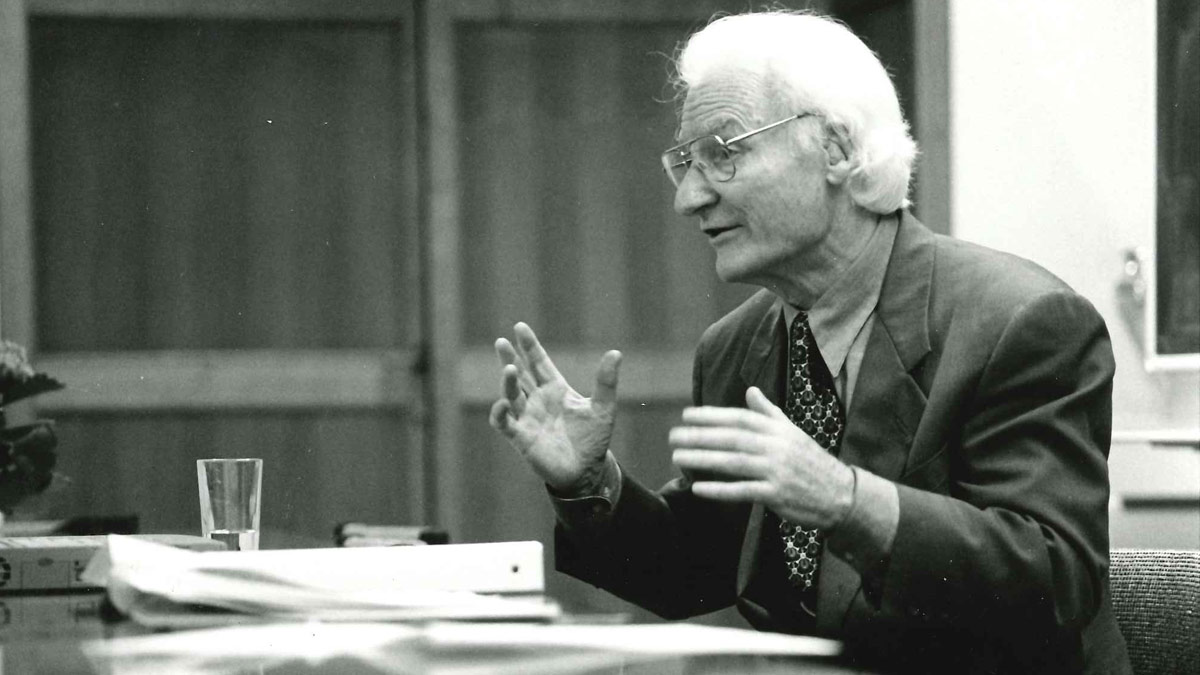 Fr Patrick Heelan SJ's death has been well noted by Georgetown University, Washington, where he spent so many years and did so much good work as academic and as administrator. The current President, Dr. John J. DeGioia, has written to the university community as follows:
February 11, 2015
Dear Members of the Georgetown University Community:
It is with great sadness that I share with you that Rev. Patrick A. Heelan, S.J., a beloved Georgetown administrator, professor and member of our Jesuit community, passed away earlier this month.
Fr. Heelan came to our Georgetown community in 1992 as Executive Vice President for the Main Campus before becoming the William A. Gaston Professor of Philosophy in 1995.  As an administrator, Fr. Heelan helped to guide our community through a difficult financial period with an unwavering dedication to our distinct values and a vision of long-term excellence.  In his role, he oversaw changes to the structure of the administration and strategic investments in our community to better advance our mission and meet the needs of our growing student population.  He was also deeply dedicated to our policies of need-blind admissions and our commitment to meeting full need in financial aid, seeing them as cornerstones of our University's future success.  Fr. Heelan's leadership strengthened our community in so many ways and was integral to bringing us to where we are now.
In addition to his contributions as a leader, Fr. Heelan was a renowned physicist and a philosopher, whose extensive scholarship sat at a unique intersection of what he called "the hermeneutic philosophy of science"—or the study of how we make meaning from scientific observation.  His scholarly research spanned disciplines, including theology, philosophy, psychology and physics.  His many scholarly contributions included publications on spacial perception, quantum mechanics and human consciousness and drew upon the intellectual tradition of Edmund Husserl, Martin Heidegger, and Bernard Lonergan.
After retiring from Georgetown in 2013, Fr. Heelan returned to his native Ireland for the duration of his life, where he passed away surrounded by loved ones earlier this month.
I was deeply saddened to learn of his passing, and I wish to offer my heartfelt condolences to the many faculty, staff, students, alumni and members of our Jesuit community who had the chance to work with him.
Should you wish to express your condolences, please direct notes to: Irish Jesuit Provincialate, Milltown Park, Sandford Road, Dublin 6, Ireland.
Please join me in expressing our deepest sympathy to the friends, family and many lives that were touched by Fr. Heelan's kindness, leadership and good will.
Sincerely,
John J. DeGioia