'Come away and rest for a while'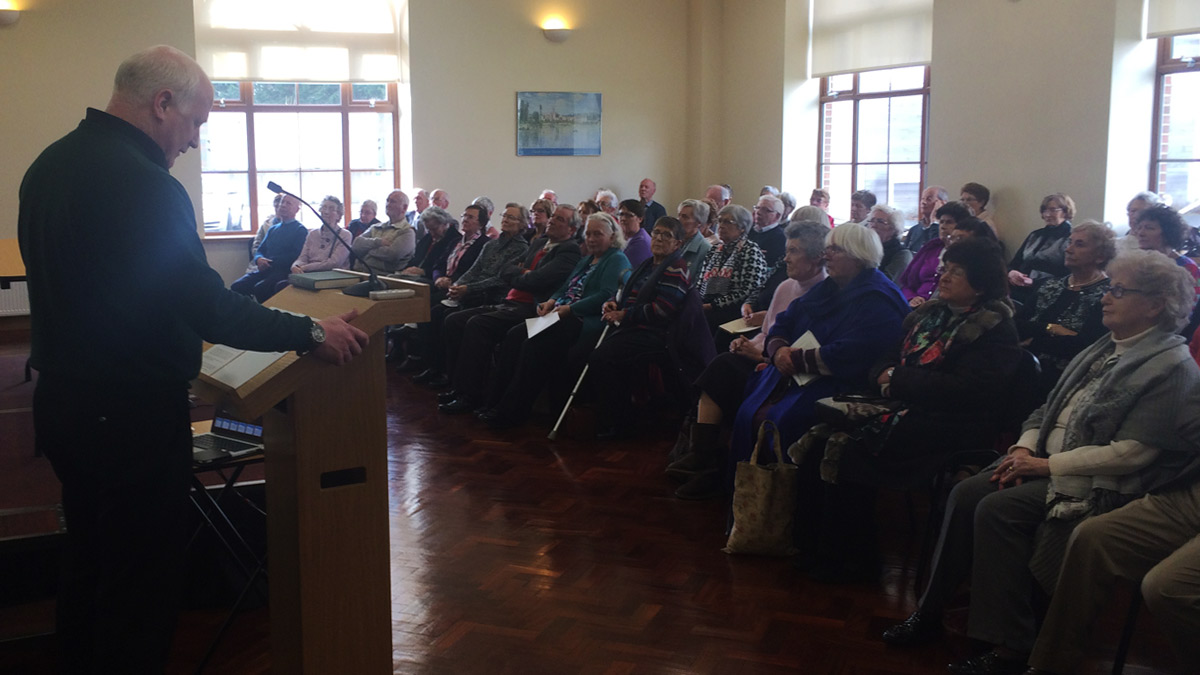 I recently attended a retreat day organised by the Lay Retreat Association. The LRA, a Jesuit apostolate, has been offering retreats to lay people for over sixty years. Based in Milltown Park, Dublin 6, it organises approximately fifteen short retreats annually, making it possible for hundreds of men and women to take some time out to encounter God.
Going on a retreat signals an intention to take a step back. A retreat offers the opportunity to take a step back from the busy world of noise, activity and communication we're often immersed in. Jesus recognised the busyness of the apostles lives and therefore he invited them: "Come away by yourselves to a quiet place and rest a while" [Mk 6:31]. The invitation of Jesus to his apostles is also his invitation to us, and it is this same invitation that the LRA extends to all who come on their retreats.
What most struck me about the LRA retreat was how it was possible to experience such a deep and enriching spiritual experience within such a short period of time. The day which began at 10am and concluded at 6pm offered a series of talks and a full spiritual programme, with meals included. I was pleasantly surprised how much I took from the experience. Even though the retreat was short it offered a great opportunity for spiritual reflection and renewal.
The retreat was held in an atmosphere of silence so that all could hear the spirit of God during the day. The talks delivered by Laurence Murphy SJ and Fergus O'Keefe SJ were very insightful and led me to thanksgiving contemplation, reminding me how the gift of faith has been nourished in my life and how all our gifts are kept alive by God.
The availability of Jesuit priests made it possible to experience the loving and merciful presence of Jesus in the Sacrament of Reconciliation. Praying the Rosary and reflecting on the Stations of the Cross with the other retreatants reminded me how we are all pilgrims on a journey, each person with their own particular struggles and how we can support each other through intercessory prayer. Eucharistic Adoration gave some quiet time for personal encounter with God while all had the opportunity to bring their prayer intentions to the closing Mass, giving thanks to God for the day.
Before departure, there were joyful conversations as those present mingled and shared the blessings of the day. I felt grateful to the LRA for organising these retreats, special places of quiet, silence and adoration through which God's Spirit can be heard, the God who speaks to us especially in the silence.