Becoming a priest of Jesus' wounded heart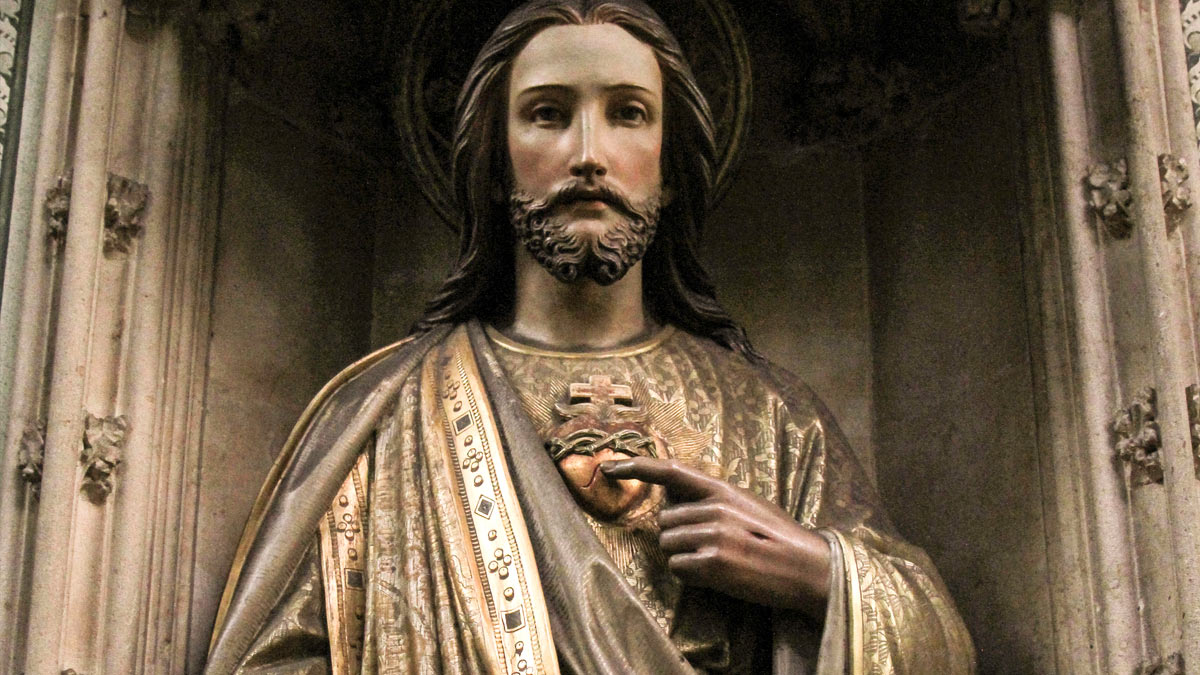 As a priest I've lived too often out of a superficial heart, constantly pushing myself to do more, and trying to fill the emptiness inside with frantic activity. Too often it has been all about my plans and my agenda. I've tried to control my own destiny. But every time I've refused to recognize my own vulnerability I've been living a lie: the lie of being out of tune and out of touch with who I truly am before God.
The Feast of the Sacred Heart offers me a much deeper anchor for my life. In Saint John's Gospel, the heart of Jesus is torn open by a soldier's spear: this is God's heart, a vulnerable heart. The secret of my priestly identity is hidden in that wounded heart of Jesus. I can only discover who I really am by crossing that threshold of vulnerability – the heart of Jesus opened for us. Jesus' heart is pierced when he is immobilized, nailed to the Cross, when he has already exhaled his last breath. He's no longer making his way along the roads of Galilee or walking the streets of Jerusalem, he's no longer preaching or teaching. Yet at that moment of greatest weakness, an astonishing power emerges: Jesus shows himself to be the ultimate man for others in a way that only God could, because he gives everything, every last drop of blood. The priesthood of Jesus surges from the depths of his wounded heart, a heart big enough to embrace the whole world.
When I'm wounded, I cannot be frantically active. Anytime I've been hurt, it has been much harder to cling to my masks and disguises. Whenever I've been broken, it has become patently clear to me that I no longer have it all together, that I can no longer claim to be in control.
But it's a life-long challenge to live from the wounded heart. It's not easy to stay connected to the memory of my own pains and sufferings: as soon as they're gone, I want to move on and forget them. It's tempting to forget my own vulnerability.
In fact each day, and many times over the course of a single day, there is an ebb and flow of moods inside. I range from a deep rootedness to surface desires, from a reassuring rhythm of inner peace to the frenzy of immature responses. It's like a pendulum swing from angel to demon and back again. But the only way I can live out of the deepest level is through the daily practice of silence and prayer, the kind of prayerful silence that rescues me from being addicted to my ways of doing things and my ways of thinking.
In the quiet of prayer I come into contact with what is deepest in me – the heart of Jesus that is closer to me than I am to myself. By entering this inner temple I receive – in my stumbling, hesitant and imperfect way – the grace to surrender myself to God's way of being, to God's way of seeing things. And in the process I get a glimpse of how Jesus sees each one. As a result I find myself invited to cultivate big desires and huge dreams for all – dreams and desires as enormous as those of his Infinite Heart, dreams and desires that of myself I would never dare to envisage.