Mary Magdalene and the 'Gardener'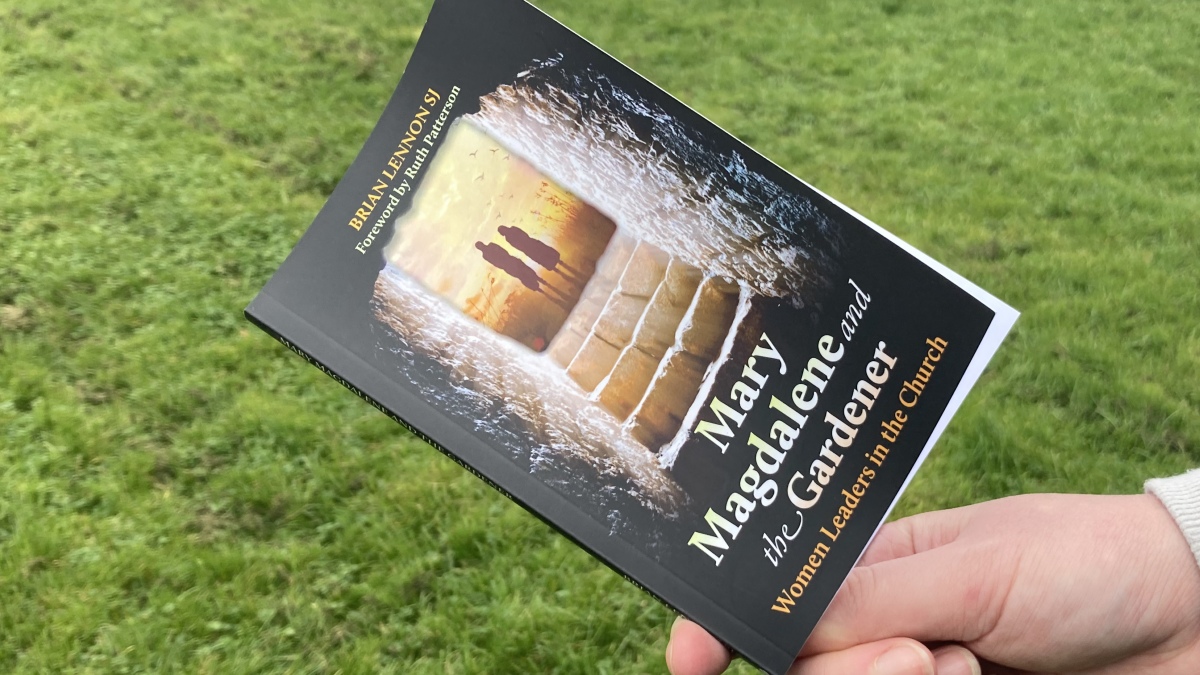 Brian Lennon SJ's new book, Mary Magdalene and the Gardener: Women Leaders in the Church (Messenger Publications) », is an examination of the spiritual significance of Mary Magdalene's relationship to Jesus, the trans-historical significance of the resurrection and the contemporary question of the role of women in the Church.
According to the Irish Jesuit, Mary Magdalene might be the most misunderstood person in the story of Jesus. Yet, she was the first person to whom Jesus appeared after his resurrection and she first took the good news of his world-changing resurrection to the apostles.
The book is set in the context of the Amazon Synod in 2019 that raised the question of the role of women in the Church. This prompted the author to ask:
"What can the story of Mary Magdalene and her relationship with Jesus, the 'Gardener', tell us about the future of women in the Church?"
Mary Magdalene and the Gardener is divided into four parts: Mary's story; understanding Mary's story; the significance of Mary's story; and Mary, the Gardener, and today. The foreword is written by Ruth Patterson, who was the first woman to be ordained to the ministry of the Presbyterian Church in Ireland and is the director of Restoration Ministries. She writes:
"It is the 'overwhelming love revealed in the voice of the Gardener' that restores hope, makes all things new and everything possible. Brian presents us with this challenge when he writes, 'In the end the Voice confronts us with a choice: to listen to the whisper or to stay within the limits of our sight.'"
Referring to gender roles in the New Testament, Brian writes:
"Apart from the gospels, Paul's writings confirm this prominence of women… The fact that women are singled out for mention in these letters suggests that they were leaders in the communities to which the letters were addressed."
Brian asks:
"What kind of leaders were they, with what kind of responsibility?"
He goes on to discuss gender roles in society and women leaders in today's Church, countering the argument from the Last Supper that only men can be ordained.
The book is a meditation on a world changed by one word; the word that made the resurrection real was 'Mary'.
Brian Lennon SJ has spent over 40 years working in Northern Ireland with a particular focus on the peace process. He is currently Chair of the Board of the Jesuit Refugee Service and Secretary of Dialogue For Diversity that works on issues of migrants, prisoners, conflict, community development and climate. He recently published with Revd Tim Kinahan Does Christ Matter? An Anglican and a Jesuit in Dialogue (Messenger Publications).
Mary Magdalene and the Gardener: Women Leaders in the Church » is published in Ireland and the UK by Messenger Publications and is priced at €7.95/£7.50.