The Ignatian guide to forgiveness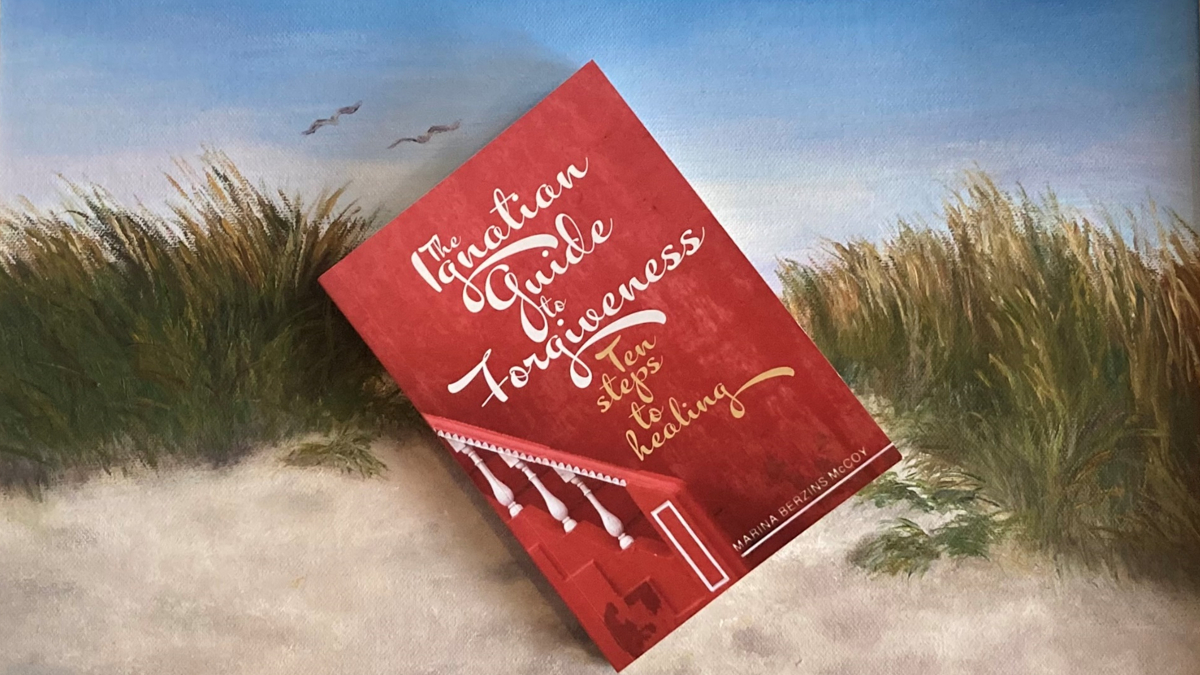 The Ignatian Guide to Forgiveness (Messenger Publications) » by Boston College Professor Marina Berzins McCoy uses the principles of Ignatian spirituality to guide readers down the winding path toward forgiveness, with Jesus as their guide. It presents ten steps people can take toward forgiving themselves and others, leading them to a place of healing and peace. The book shows that the path each person takes will be unique, but the journey can lead to the common fruits of forgiveness such as freedom and self-understanding.
According to the author, many people aspire to live an enriched and fulfilling life, to live in harmony with those they love, to relish the joys of the everyday – basically to being their best selves. However, they are regularly thwarted by feelings of negativity brought about by anger, hurt, loss or betrayal that prevent them from participating fully in the splendid 'dance of life'.
These destructive emotions and unhelpful behavior patterns hamper people from living more generously and in communion with God and with one another. The author draws on her experience as a professor of philosophy and spiritual director to help people become aware of the desolation of lack of forgiveness and to tune into the consoling experience of forgiveness that God may be offering them.
Professor McCoy writes in the prologue:
"God's promise is that while the way forward may seem rugged indeed at first, eventually the landscape will level out. Our destination may not be in sight when we begin the journey, but we have a good companion in Jesus, and so we can travel with hope. When we finally arrive at the banquet hall and join in community with others who have also arrived, the dance at the end is amazing."
Each chapter is illustrated by real-life stories and concludes with a powerful prayer for healing, offering readers a practical handbook in how to forgive, grow in compassion and possibly open the door to reconciliation. The book is thought to be a valuable resource in current stressful times.
Marina Berzins McCoy is a professor of philosophy at Boston College, USA. Much of the focus of her work is based on the themes of vulnerability, rhetoric, and self-knowledge. She is also a spiritual director and volunteers at a men's prison, leading discussions on spirituality.
The Ignatian Guide to Forgiveness: Ten steps to healing by Marina Berzins McCoy is published in Ireland and the UK by Messenger Publications. It is priced at €12.95/£11.95.