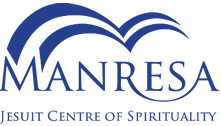 An Oasis Day presents an opportunity to take some time apart – a little time to catch up with yourself, to meet with God.  You can decide which of the elements on offer are most helpful to you, choosing from reflections, guided prayer, silence and an opportunity to meet with a spiritual director.
Mass is celebrated before supper. Accommodation may be available on the night before or after an Oasis Day.
Contact Manresa, Jesuit Centre of Spirituality on (01) 8331352 or reception@manresa.ie for more information or to make a booking.