Fr John Sullivan SJ to be beatified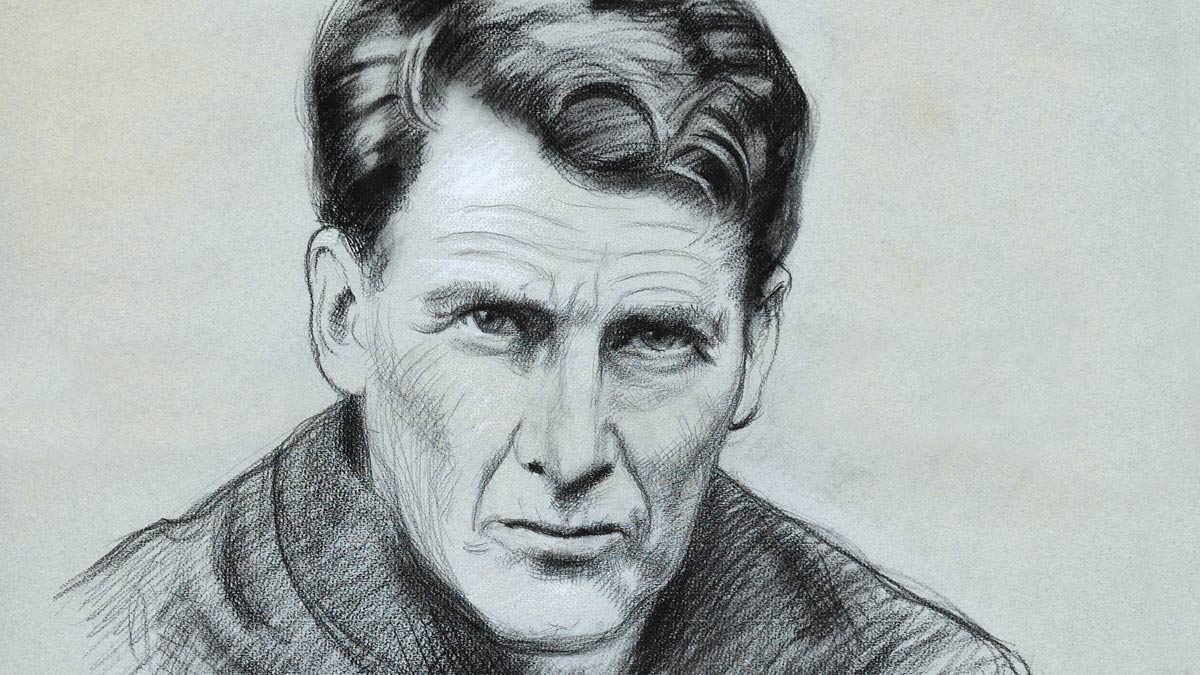 Venerable John Sullivan SJ has been formally approved for beatification by Rome, today, Wednesday, 27 April, 2016.
Pope Francis approved the decree that authenticated a miracle attributed to Fr Sullivan at an audience with Cardinal Angelo Amato, the prefect of the Congregation for the Causes of Saints.
The miracle happened when in 1954 Delia Farnham from Belvedere Place, Dublin, was praying to Fr John Sullivan and the cancerous tumour on her neck miraculously disappeared.
Many miracles have been attributed to the Jesuit priest who was baptised into the Church of Ireland (his father's tradition) and who became a Roman Catholic (his mother's tradition) in the second half of his life.
His early education was at Portora Royal Enniskillen and Trinity College Dublin. Much of his priestly life was spent in Clongowes Wood College, Co. Kildare, where he had a reputation for sanctity among the schoolboys and the many local, often poor, people whom he visited. Word of his holy and healing ways spread around Ireland, and to this day thousands visit his tomb in Gardiner St Church with deep devotion, praying for his help and intercession for healing.
Fr Conor Harper SJ, Vice Postulator for the cause of Fr John Sullivan, says the long awaited news will delight many of the friends of John Sullivan throughout the world but especially here in Ireland. "What is remarkable about Fr John Sullivan," he adds, "is the manner in which he is remembered and revered in the two Christian traditions that were so dear to him, the Roman Catholic and the Protestant. Our Church of Ireland friends join us in celebration."
Archbishop Diarmuid Martin has also warmly welcomed the news of the Pope's approval. He said that John Sullivan was marked in a special way by a great care for the sick. "Reading his biographies is like reading a directory of the hospitals and the homes for the sick in the Dublin of his days. There was nothing that would hold him back from visiting someone who was sick and who had asked for his prayers.  In his years in Clongowes College he would travel by bicycle or on foot when he heard the news of someone who was ill. He was not a medical expert or a faith healer, but a man who through his own prayer and personal holiness was able to transmit to those he encountered something of the healing power and the Good News of Jesus Christ."
Archbishop Martin added that John Sullivan's seeking for God led him towards the Catholic Church and then towards priestly ordination, but he never renounced the initial formation he had received in the tradition of the Church of Ireland. "John Sullivan's faith was the product of two traditions and always remained so and was enriched by that fact."
Also commenting on the news, Church of Ireland Archbishop Michael Jackson said, "The holiness of the life of John Sullivan SJ has touched and inspired countless people in Ireland and internationally. We in the Church of Ireland give thanks for the public recognition of holiness, humility and service of humanity on the part of John Sullivan. We rejoice in the fact that, as well as living a life that honoured God and the Jesuit Order, he spent half of his life as a member of the Church of Ireland. In this sense the recognition of his holiness has a strong ecumenical feel to it as he never rejected the influence of the Anglican tradition on his spiritual flourishing. Members of Portora Royal School, where John Sullivan was educated, will also rejoice on this day."
Fr John Sullivan was born in 1861 and entered the Jesuit Order in 1900. He died on 19 February 1933. There are a number of biographies of his life available from Messenger Publications.