Getting creative around Covid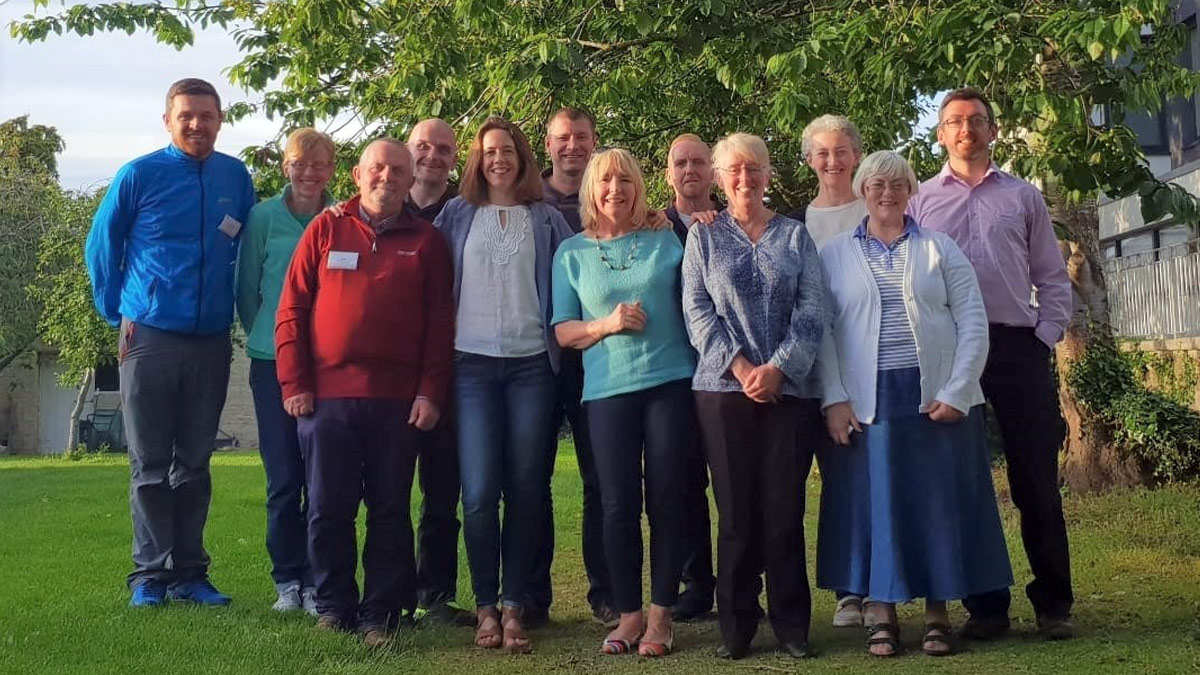 Covid-19 has changed but not daunted the work of the Ignatian Spirituality Project both in the USA and Ireland.
The ISP aims to give hope and healing to men and women recovering from homelessness and addiction, through retreats, spiritual accompaniment, and building community.
The retreats combine both Ignatian and 12 Step spirituality. Participants and retreat givers are invited to share their personal and sacred stories in the light of their relationship with God or their Higher Power.
Read below and update on the work of ISP in Ireland over recent months from Eddie Cosgrove, SJ, the director of ISP Dublin.
Adapt and Thrive
Pre-Covid, ISP had got off to a good start, with separate overnight retreats for both men and women at the Tertianship building at Manresa, and a follow-up men's retreat at Gardiner Street Parish. Due to the interest of the men who attended, this led to a regular ongoing men's spiritual accompaniment group at Gardiner Street.
Since Covid-19 arrived we have had to cancel retreats until at least the end of the year.
Nonetheless, we have adapted as best we can to the situation to keep the project alive. Some of our activities include the following:
Ongoing Online Spiritual Accompaniment. Both the men's and women's volunteer teams have run ongoing group spiritual accompaniment via Skype. In this way, we could offer people in temporary accommodation a connection by mobile phone to a free conference call.
Women's follow-up online retreat. The women's team ran a follow-up to their first in-person retreat, this time online, again using phone in/out via Skype.
Team formation workshops. We ran four online workshops on twelve-step spirituality based on meditations by Richard Rohr. We are continuing our team formation gatherings every two weeks, currently using Jim Harbaugh SJ's book 'A 12-Step Approach to the Spiritual Exercises of St Ignatius'.
A friend of mine, Paddy, who I met on our first retreat over a year ago, reminded me recently of what it was like for him when I and another team member went into his hostel and spoke about the weekend retreat we were offering. "You were the only people who came in and offered us a weekend away, time to reflect, no one else did that".
Since then, Paddy has moved into his own apartment (see photo with me September 2020) and has just begun a university course in social care and social policy.
His encouragement and passion to do what we can for the men and women in hostels, especially during Covid-19 times, is inspiring us to move forward, to continue to explore how we can do that. To this end we are offering:
Men and women who have not been on our retreats the opportunity to join one of our online spiritual accompaniment groups.
A 'retreat in the park' days – walking retreat days in the Phoenix Park;
One to one spiritual conversations over the phone.
An ISP app, created by ISP Chicago, with whom we are affiliated, to help the community of volunteers and retreatants pray together, and stay connected and supported.
We ask you to pray for this project. If you are interested in finding out more about us or wish to support it in any way, visit our webpage or contact Eddie at dublinisp@gmail.com.
(The group photo was taken at the induction day for ISP facilitators in Manresa in June 2019.)