Illuminating the 'Spiritual Gospel'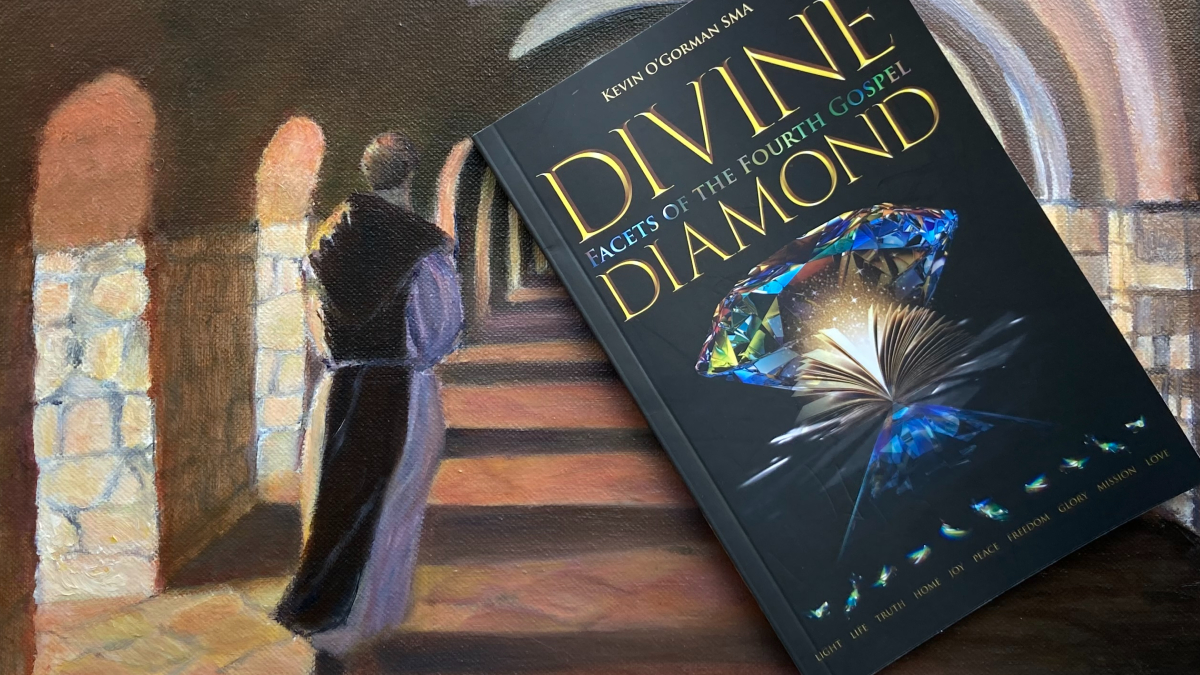 In Divine Diamond: Facets of the Fourth Gospel (Messenger Publications), Kevin O'Gorman SMA focuses on ten themes in the gospel of St John, including light, love, truth, mission and joy. They are highlighted and held together like light falling on a diamond and flowing from facet to facet. Drawing on the commentaries of scripture scholars and the writings of theologians, the author helps to illuminate and interpret the import of particular passages and verses, allowing them to radiate out.
Carolanne Henry of Messenger Publications says: "Kevin O'Gorman creates a circular dynamic, drawing those who read and pray the Gospel of John – also known as the 'Spiritual Gospel' – into a deeper understanding of its spirituality and theology".
The author, for instance, draws the reader into a deeper understanding of the theme of joy in chapter five of the book. Referring to biblical commentary from Pope Francis, he writes:
"After presenting a biblical account of joy, culminating with quotations from John's Gospel, the Pope affirms that while 'hard times may come' the experience of 'supernatural joy' cannot be overcome because it brings 'deep security, serene hope, and a spiritual fulfillment that the world cannot understand or appreciate'.
In the terms of the Fourth Gospel itself, this is a joy that the world can neither give nor take away."
Concerned with the intimacy of human beings with God through the Incarnation, the themes of the Gospel are involved in an incessant interplay of information, illumination, and inspiration. Just as the kingdom of Heaven is without end, the themes are inexhaustibly fresh and challenging.
Kevin O'Gorman SMA is a lecturer in moral theology at the Pontifical University at St Patrick's College, Maynooth. He has previously published Journeying in Joy and Gladness with Messenger Publications.
Divine Diamond: Facets of the Fourth Gospel, published by Messenger Publications, is priced at €14.95.