Michael Bingham SJ – 'a heart of gold'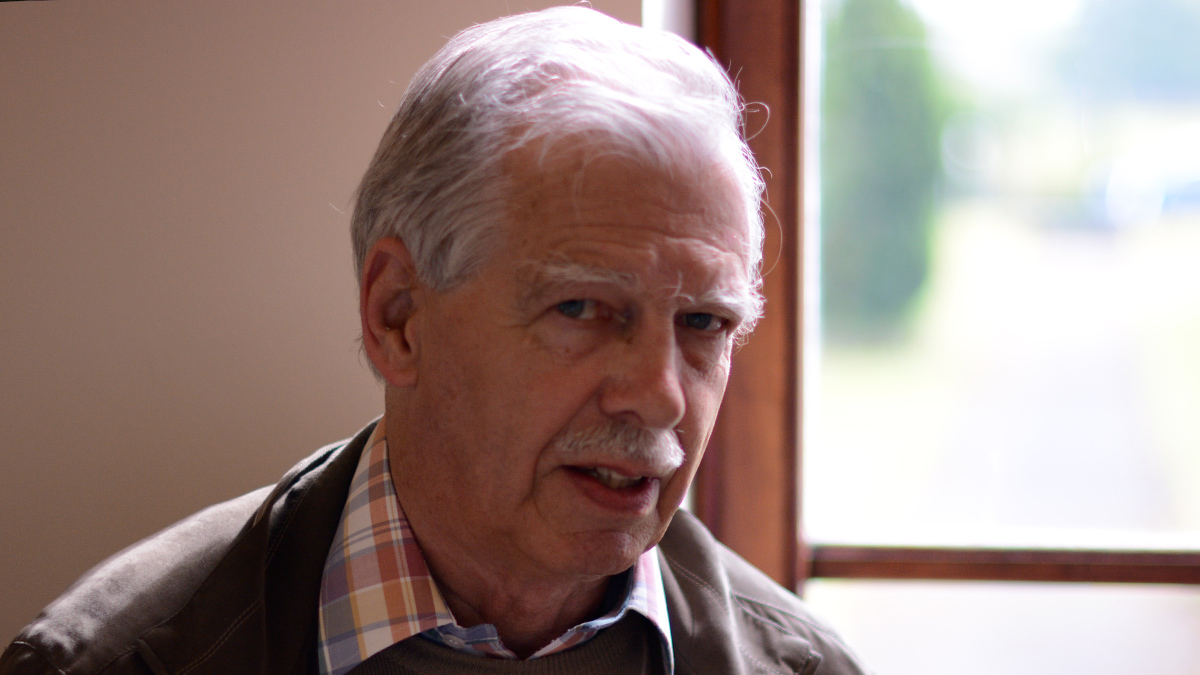 Many tributes in the local press of Ireland and England have been paid to Fr Michael Bingham SJ, the British Jesuit who worked for peace and reconciliation in Northern Ireland for over two decades. He died peacefully at 81 years old at Craigavon Hospital, Portadown, County Armagh, on 12 January 2022. Frank Brady SJ, the homilist at the Funeral Mass on 17 January, spoke of Michael's long and varied life as a Jesuit and his capacity to always see the good in others.
Fr Damian Howard, Provincial of the British Jesuits, responded to Michael's death on Twitter. He commented:
"So sad to announce the death this morning of Fr Mike Bingham SJ. Over two decades working for reconciliation in Portadown, Northern Ireland and a lifetime dedicated to justice and human dignity. Truly an unsung hero. May he rest in peace."
SDLP MLA Dolores Kelly paid tribute in the online publication Armagh I. She said:
"Originally from Liverpool, he was soon adopted as a local after moving to Portadown. When tensions arose in this area Fr Bingham was known to be a calming voice. He also worked hard to foster good cross-community relations and he himself enjoyed a strong relationship with the other church denominations in the area.
"He was widely recognised for his work with the Drumcree Community Trust, where he served for over 20 years, including as chairperson, where he worked to make a real difference to the lives of ordinary people in this area."
The Funeral Mass took place in the Church of St John The Baptist, Drumcree, on 17 January, followed by burial in the adjoining cemetery. Homilist Frank Brady SJ, who lived and worked with Michael in Portadown, referred to his broad experience and ministry around the world.
He noted Michael's five masters degrees, competence as a cellist and appreciation of nature. He spoke of his ministry with Native American people in Canada, his work in Colombia, other Latin American countries, inner city Liverpool and 23 years in the local community of Portadown.
He also mentioned Michael's dedication to hearing the stories of prisoners and ex-prisoners in Northern Ireland, Britain and Toronto and his work with young offenders in Northern Ireland.
Speaking to the congregation at the Funeral Mass, Fr Frank said:
"Michael had a great sense of direction. He walked the walk and he talked the talk with us, with young people, on your behalf, to create a hope-filled future for us all. And he was achieving that because we and particularly young people let him in, let him in to our lives.
"You helped him to discover God. You helped him to discover the Father of Jesus and our Father. As he said himself, God, the one who always believes in us long before we ever believe in him or even name him, and long before we believe in ourselves."
Fr Frank continued:
"So many have said that Michael could always see the good in others. He was all give, had a heart of gold. And he could get quite angry at what he saw as injustice, but he learned to use that anger to move him peaceably, to do something about it.
"His hope is that we too will discover God, our discovering God to one another as we walk this way together. That we too will discover the meaning of St Paul's prayer as Jesus' love grows in our hearts. God rest you Michael."
Fr Michael Bingham SJ is deeply regretted by his sisters, brothers, nieces, nephews, the Jesuit community in Portadown, Armagh and other Jesuit communities in Britain and Ireland.
Requiescat in Pace.