John Sullivan SJ: A fuller account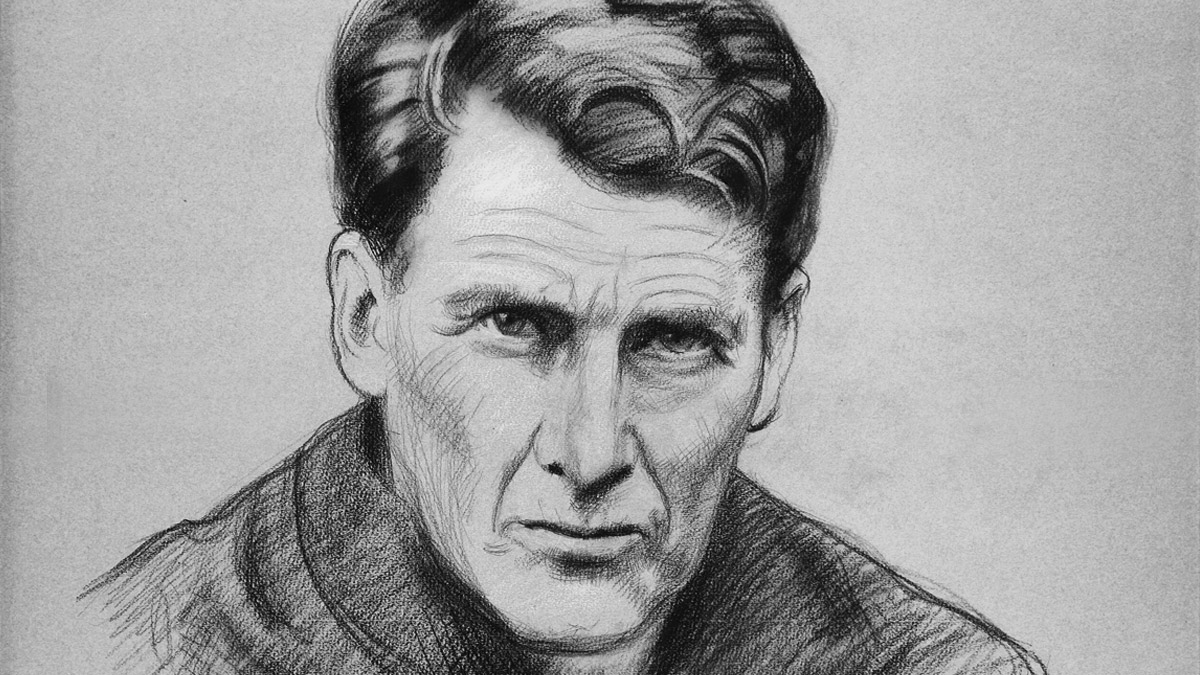 Fr John Sullivan SJ: a loyal servant of God 1861-1933
A short introduction to the life of Blessed John Sullivan based on the recent book by Jesuit historian Thomas Morrissey SJ, Where Two Traditions Meet, published by Columba Press.
Fr Todd Morrissey SJ
John Sullivan was born into a prosperous Protestant background in Victorian Dublin. Though his mother was a Catholic, it was a surprise to the whole family that he converted to the Catholic faith and entered the Jesuit novitiate at the turn of the century. As a Jesuit priest and teacher in Clongowes Wood College, he lived a life of real poverty and penance and had a great devotion to the sick. Miracle cures happened to many with whom he prayed, including the dramatic healing of Michael Collins, nephew of Michael Collins, founder of the Free State.(see below)
Before and after his death a huge devotion to Fr Sullivan spread across Ireland and in the Dail last year, former Taoiseach Bertie Ahern quoted Fr Sullivan's words, at the end of his final speech as the country's leader. The cause for his canonization has been recently furthered in Rome as Irish people continue to tell stories of  extraordinary graces experienced through their prayers to him. This month, an anniversary Mass for him, held in Clongowes, left Gardai having to police the huge tailback of cars to Clane. Fr Todd Morrissey SJ, historian and author of many books has just published the most up to date biography of Fr Sullivan and the summary from the book below is a window into  the life of this extraordinary and much loved Jesuit..
Early Childhood
John Sullivan was born on 8 May 1861 at 41 Eccles Street, in the heart of old Georgian Dublin. His father, Edward, the future Lord Chancellor of Ireland, was a successful barrister and was already showing signs of what was to be brilliant success in future life. His mother, Elizabeth Bailey, came from a prominent land-owning family in Passage West, Co. Cork.
John's father was a Protestant and his mother was a Catholic. Following the tradition of the time whereby the daughters of a mixed marriage were brought up in the mother's faith and the sons brought up in the fathers, John was baptised in the local Church of Ireland parish, St. George's, Temple Street, on 15 July 1861. It was soon after this that the family moved to 32 Fitzwilliam Place, which was to be the Sullivan home for forty years. John grew up in the gentle comforts and privileges of the fashionable Dublin society of the time, and was raised in the Protestant tradition of his father who on becoming Lord Chancellor was for a time, the most powerful man in the land. Both parents, whom he loved dearly, had a deep influence on his life. The household in which the young John was raised appears to have been deeply hospitable, tolerant and with no signs of sectarianism. His father gave him a love of scholarship, his mother, a deep spirituality.
Portora and Trinity
In 1872, the young John was sent to Portora Royal School, Enniskillen. In later years – and shortly before his death – he remembered his old school as a place where he went 'bathed in tears', but when the time came to leave some years later, he 'wept more plentiful tears'.
John loved Portora and, to this day, Portora remembers him. His name is inscribed there on the Royal Scholars Honours Board in Steele Hall. Another famous Dublin name that features on the board is that of Oscar Wilde. Both were to achieve fame in later life, but for very different reasons.
While at Portora, John often visited Devenish Island on Lough Erne. The famous Protestant school had a considerable influence on his life not only through the Christian witness of its clerical headmaster, Dr William Steele, but also of another former student whom he described as 'the most Christ like man he had ever met'.
After Portora, he went to Trinity College, Dublin, where he studied Classics. He was awarded the Gold Medal in Classics in 1885. This medal, among others, is carefully preserved in Clongowes Wood College, Co. Kildare. His lifestyle would seem to have been much like that of the other students; he had a good social life and a keen sense of style, (a friend of the Sullivan family, Fr. Tom Finlay, S.J., who lived in the Jesuit residence in Leeson Street, once referred to him as 'the best dressed man around Dublin'.)
It was at this time too that he gave up Church going altogether.
The sudden death of his father, Sir Edward Sullivan, the Lord Chancellor of Ireland, in April 1885, when he was just 24, was a great shock to him. John dearly loved his father and had already started his studies in Law at Trinity with the intention of following in his father's chosen career.
The inheritance he received after his father's death ensured that he was very comfortable in financial terms. He was a very handsome man of charm and grace. He was an outdoor activities enthusiast. He loved cycling and long walks in hills and mountains at home and abroad. He also made numerous friends in Britain, among them politicians from all the main parties. That he was a man of ability, experience and judgement was indicated by his appointment in 1895 by the Conservative government to a commission to investigate the widespread massacre of Armenians in Ardana, Asia Minor, an event which received much publicity at the time, generating much public anger. At home in Ireland, he surely would have been preoccupied with the Parnell story, and in the literary field, with the success of a fellow old  Portorean , Oscar Wilde and his premier of The Importance of Being Ernest.
Women who knew him at the time say he was popular, likable, highly-respected, well off, and considered a 'catch in the matrimonial market!'  His sister and mother were wise to manys a dinner invitation that looked more like a match-making night!
Intimations of Change
It appeared to John's friends in the early 1890's that he seemed to have 'no definite religious views' but a great deal was in fact going on inside him. He had discovered and was deeply moved by St Augustine's Confessions (including the accounts of his early skepticism) and was aware of his own mother's prayers and hopes for him, like Augustine's mother, St Moncia.
A gradual curiosity about Catholicism began to assert itself and an unusual instance of this was mentioned by a Mrs Esther O' Kiely, wife of Professor O' Keily of UCD. In 1894 and '95 when she was a little girl in her parents' Glencar Hotel in Kerry, John Sullivan stayed there. She used to be instructed by her governess near an open window that looked out on the front garden.  One rather cold summer morning, John Sullivan stood outside the window as Esther was getting Catholic catechism lessons. On seeing him ,the governess, knowing he was a protestant, stopped the lesson. He asked Esther what she was learning and she told him. The book was the Butler's Catechism and he asked her if he might sit in for the lesson and then borrow the book, which he did.
Next day he asked could he join the class, and he took part asking questions and looking for more books to read. The following year he returned to the class, with Butler's Lives of the Saints and inquired a good deal about Mass and Confession. He only came to Glencar for two years but after that he sent her a book every year with some religious significance though she would have preferred Chatterbox! In 1906 he sent her a personal message via a Jesuit visiting the area that he was going to become a priest.
A Mrs Isabel Cummins (former Leeson St hotel owner) also tells the story of meeting him as a twelve year old at her grandfather's wake. Her grandfather had been in the hospice (now Harolds's Cross) and John had been visiting the sick and dying there even at that stage, bringing presents often to those feeling low. It was something he would continue to do after his conversion for many years. He asked the young Isabel to pray for him and she duly told him he would get 'three hail marys'!
Pivotal moment
In December 1896, at the age of 35, after some years of soul searching, he decided to become a Catholic. He was received into the Catholic Church at the Jesuit Church in Farm Street, London. The effect on Lady Sullivan, John's mother, can only be imagined. All her life, she had been a devout Catholic. John's decision must have been an answer to some of her prayers. She died two years later in 1898.
Quite a Stir
According to a granddaughter of his brother, Sir William Sullivan, who remembers her grandfather talking about the affair, the family was 'shell-shocked' at the news. This is not to say that the family was in any way hostile to his decision. The astonishment was all the more acute in that John had never shown any special interest in religion which would have led him to making such a decision. He had always seemed to be a typical Protestant of the best sort!
The news of his conversion caused quite a stir in Dublin. It was well received by Catholic friends and acquaintances, but some of the Protestant community were angry. Close Church of Ireland friends, such as the Murphys, however, remained sup­portive. Judge James Murphy, indeed, gave the perfect answer to an indignant Presbyterian who accosted him with the words: 'Did you hear that your friend, John Sullivan, has become a Catholic?' To which the judge replied: 'Don't worry. John Sullivan would go to heaven even if he became a Presbyterian.' His continued high esteem of John was further emphasised when his own son hesitatingly approached him about John's change of allegiance, expecting a strong condemnation. 'If John Sullivan has become a Catholic', was the reply, 'we may all consider whether we might not be well advised to do likewise.'
A Change of Lifestyle
For the next four years, along with his work as registrar to Judge William O' Brien, John Sullivan visited many hospitals, hospices and convents where he was ready to help the nuns in whatever way he could. Once in Cork for a major ceremony (Forty Hours Adoration) he helped the sisters who were running out of time fast, to clean out the chapel, single –handedly moving benches, polishing, mopping and cleaning. It was late at night by the time he'd finished and his clothes were showing the effects of the day's work. But he knelt down to pray and apparently spent the rest of the night there until Mass the next morning.
"After the Mass next morning, the bishop and Fr Peter Finlay, professor of theology at the Jesuit theologate, Milltown Park, Dublin, who narrated this incident, were standing on the steps outside the chapel when John Sullivan emerged. When he saw the bishop, he came up to kiss his ring and then slipped away. The bishop turned to Fr Finlay and remarked that he thought it very imprudent of the Reverend Mother to allow ragged fellows like that to be about the premises. 'My Lord', said Fr Finlay in a dryly humorous tone, 'that is the Lord Chancellor's son.' It was Peter Finlay's more famous brother, Tom, Professor of Economics at University College Dublin and co-founder of the Irish Cooperative Movement, who had previously described John as 'the best-dressed young man in Dublin'." p.56
Joining the Jesuits
A further surprise awaited the Sullivan family. In 1900 John decided to become a Jesuit and entered the Jesuit novitiate in Tullabeg, Co. Offaly.At the end of his two years novitiate, he took his vows as a Jesuit and then was sent to St. Mary's Hall, Stonyhurst College, England to study philosophy. Already his holiness was obvious to many who lived with him.
"On 8 September 1902, John took his first vows in the Society of Jesus in the domestic chapel in Tullabeg. On such occasions, to mark the event each new 'scholastic' (as the Jesuit student was now termed) was given a special crucifix. John had brought his mother's crucifix with him to the novitiate. He obtained per­mission from Fr Browne to take it as his vow crucifix. This brass crucifix, some 9 inches high, he carried with him all through his life and blessed countless people with it."p.64
To this day , the cross is kept by the Jesuits in Gardiner St and one Jesuit visits the sick anywhere if requested , bringing the cross with him. They receive many calls.
In 1904 John Sullivan came to Milltown Park to study theology, and he was ordained a priest on 28 July 1907. He was then appointed to the staff in Clongowes Wood College, Co. Kildare, where he was to spend the greater part of his life as a Jesuit.
"Before he left Milltown Park, however, an incident occurred which was the first of many mysterious occurrences in his life as a priest. He went to visit the Royal Hospital for Incurables, as it was then called, at Donnybrook. It seems to have been shortly after his ordination, for it is recalled that he gave many patients his blessing. He was asked to visit a female patient, who was suffering from lupus in the head, which had begun to affect her mind, and preparations were being made to remove her to a mental hospital. He remained with the patient for a long time praying over her. The next day her mind was completely restored, and remained so until her death; and she was able to restore friendships which she had disrupted as a result of her mental stress". p.70
Solitude and holiness
The solitude and peace of the beautiful surroundings of Clongowes must have reminded him of Devenish Island and Lough Erne. He loved nature and took the pupils on long walks. By many accounts he was not a great teacher but the boys loved him. George Little who became a well-known Dublin doctor and historian was taught Latin by Fr Sullivan and recalls that he was a "sport" in class
"This word in a schoolboy's vocabulary means that he never took advantage of a situation in class, always befriending a boy even when he was obviously blameworthy.' George Little gave an example from his own ex­perience. He had played an unkind trick on another pupil. Fr Sullivan observing it, declared: 'A most audacious fellow, Little. Kneel down there', pointing to a spot near the blackboard. Little's concern was that the very efficient prefect of studies, Fr James Daly, who had a reputation for severity, might come into the classroom and see him. Suddenly he heard a jingle of keys in the gallery outside, and grabbing the duster he stood up and began cleaning the blackboard. Fr Daly's eagle eye swept the room, then he bowed to Fr Sullivan and left. 'With a smile around the corners of his rigid lips', Fr Sullivan turned to Little, 'Most audacious fel­low! Go back to your place. Use the wit God gave you for useful things.' 'Gratefully ashamed', Little explained, 'I returned to my place, while he rewrote what had been rubbed out.'"p.76
Life of penance and prayer
Fr Sullivan's asceticism was widely known. Servant's spoke of his bed being untouched and expressed the belief that he slept on the floor, and they claim to have found stones in his boots. When he was brought to St Vincent's shortly before his death, his feet were found to be in a severely damaged condition. Frequently he slept for only a couple of hours, praying until late in the chapel and rising early.
One old lady who lived near Clongowes said that Fr. Sullivan was very hard on himself, but he was never hard on others. He ate the plainest of food, and lived a life of severe penance. He left everything in order to follow the call of the Lord, and in that he found riches of a different order.
Whenever possible, he was at prayer. Every available moment was spent in the chapel. He walked with God, and lived every conscious moment in his presence. At times he hardly seemed to notice the world around him.
Fr. John's reputation for holiness spread rapidly around Clongowes and the neighbourhood. Despite his brilliant mind and academic achievements, it was his holiness that was recognized. Many revered him as a saint.
Friend of the sick and the poor
Apart from his work as teacher, spiritual father, and retreat di­rector, Father Sullivan was a familiar figure amongst the sick and the needy for miles around Clongowes. He visited them on foot or on an old bicycle. And in time there was an ever-widen­ing circle of others, whom he visited in hospitals and consoled by letter, or who came to him from almost every county in Ireland to ask the intercession of his prayers in their illness and misfortunes. He constantly heard confessions in the People's Church attached to Clongowes Wood College. He had no office for interviewing people who sought his prayers and blessing. He met them in the porch of the church, and continued before the altar or in the confessional and ended at the font, for he had a great devotion to holy water. People came by bicycle, by horse or ass and cart, or arranged a lift for a sick person in an ancient Ford or a hired car. In later years it was a common sight to see several cars waiting outside the door, in which invalids had been brought to get his blessing. Whatever about the numerous cures and other favours attributed to his prayers, there is no doubt that remarkable trust in the power of his intercession was manifested not only amongst the people in the vicinity of Clongowes, but also in many counties of Ireland. pp.85-6
Healing power
Strange things happened to those who flocked to Fr Sullivan for help.The power of God seemed to work through him, and many were cured.
If someone was sick or in trouble and could not make the journey to Clongowes, he came to them as soon as he heard of their need. Distances did not seem to be a major obstacle. Once he walked fourteen miles there and fourteen miles back to pray with and to bless a sick person. His bicycle brought him on longer journeys, including visits to Dublin and back.
One re­markable recorded case concerned a religious sister who had a very serious accident which led to an amputation and then a fur­ther amputation. By letter he learned that she was in a grave condition, fever and delirium had set in. The letter asked his prayers and that he might visit her if he was in Dublin. The post arrived at the school during the morning break. The hospital where the sister lay was over twenty miles from Clongowes. He set out on his bike and arrived in the early afternoon. He went to the patient's room, knelt down, without support, and gave him­self to prayer. After a long time, the nun's restless tossing be­came quiet, and the delirium ceased. She appeared to sleep. Fr Sullivan quietly returned to his bicycle and was back in Clongowes in time for a meeting of the Sodality of Our Lady that evening.
A strange gift – sensing the future
Almost equally remarkable were the instances of Fr Sullivan's prescience. He was sent for in the case of a young man, named Peter, who was taken badly ill. His young wife was expecting a child. Fr Sullivan knelt beside the sick man's bed and prayed. He got the others to join in for an hour and twenty minutes. Then rising from his knees, he said to the wife, in the presence of oth­ers, that her husband was going to die. 'He is safe. He will be in heaven before I am half-way to the college.' In fact, he was gone perhaps a quarter of a mile when Peter 'passed away without re­covering consciousness or a word or a sigh'. A similar incident is related by the daughter of another family situated near Clongowes that Fr Sullivan visited frequently. Her father was old and had been ailing for some time, but seemed in no immed­iate danger. There was no change in his condition when Fr Sullivan called unexpectedly. He surprised the household when he asked the man to accompany him to an upstairs room, pre­sumably for confession. They were taken aback to hear the priest say to him unequivocally, 'My good man, you will be with God tonight.' He died peacefully within twenty-four hours. pp.87-8
Rector of Rathfarnham Castle: troubled times
Fr Sullivan was made rector of Rathfarnham Castle  in 1919. It was a house of studies for Jesuits students attending university.It was not an easy task at anytime but particularly difficult in those years of political struggle.
"His calmness, empathy, and detached judgement were particularly called for in 1919-1920. His scholastics attending University College were exposed to the college's strong nationalist spirit, and some of them had friends, maybe relatives, involved in the Troubles. Feeling was at a high intensity in October 1920 as Terence McSwiney's long hunger-strike drew to an end. Under the date, 29 October 1920, The Belvederian reflected public feeling: 'No school today. We are in mourning for the great Lord Mayor of Cork whose spirit the greatest of the Empires could not enslave.' And very shortly afterwards there was further mourning on the hanging of the former Belvedere pupil and the current student of UCD, Kevin Barry, which brought feeling to fever pitch at University College and evoked from The Belvederian the searing comment: 'Our school-fellow scarcely a year ago … meets a criminal's end at the hands of the freer of small nations.' And to add to the tensions of the time, Rathfarnham Castle was raided by the Black and Tans, the most undisciplined section of the security forces "p.95
A mysterious experience
During his rectorship, the scholastic Joseph O'Connor, and subsequently Fr Devane, shared a somewhat mysterious experi­ence. Each of them, in turn, occupied a room beneath that of the rector, and were kept awake at night by Fr Sullivan's prayers and by loud sounds as if he was struggling on the floor and being dragged about the room while he cried out 'Oh, oh, oh!' as if in terrible fear. Both men were inclined to think that Fr John was wrestling with some diabolical power. Fr Devane, after a while, could stand it no longer and sought the advice of the spir­itual father of the community. The latter volunteered to tell the rector that his prayers were disturbing the rest of another Father. From then on, the sounds ceased entirely p.98
While in Rathfarnham, Fr John had a greater opportunity of meeting with his brother, William, and his sister, Annie. He had always kept in touch with them. He sometimes met with William at his club on St Stephen's Green. William had no difficulty introducing his poorly dressed brother to other club members, and John was unperturbed by his threadbare clothes and his aged and patched boots.
Sins and scruples
Many people who went to Fr Sullivan suffered not only physical but mental or spiritual pain. He was said to have a particular gift for people suffering from scruples or what might now be called OCD (obsessive compulsive disorder) and he once said
On Scruples and Uneasiness:
'When God forgives me my sins, he buries them beneath a large stone. It is desecration to root them up again.'
'People forget that "I believe in the forgiveness of sins" is an article of faith.'
'Anything that causes uneasiness is from the devil. [p.102]
Return to Clongowes: change and challenge
"On Fr Sullivan's return to Clongowes in 1924, the new Free State government was endeavouring to pull the country together after the ravages of the Civil War, 1921-1923, and faced by in­ternecine strife in the trades union movement. As a strong advoc­ate of the importance of teaching as a profession, he was con­sciously part of Clongowes long tradition of producing young men to lead and serve in the new Ireland.
Prominent among the ministers of government in 1920s were past students, Patrick McGilligan, John Marcus O'Sullivan, Patrick Hogan and Kevin O'Higgins. The last named was a pupil in Clongowes during Father John's first year there. His assassination on 10 July 1927 sent a wave of sadness through the Clongowes community and of shock throughout the country. The spectre loomed of a lapse into anarchy. Prayers for Kevin O'Higgins and his family, and for the country, were offered in the school and among the community." [p.105]
The final years: many 'miracles' 
Through all these changes and developments, Fr Sullivan found occasions for compassion and thanksgiving and for prayers for all concerned, while he persevered relentlessly in his life of prayer, self-discipline, and response to the needs of others. Once again he became a familiar sight on the roads around Clongowes or further afield. The largest number of his 'cures' occurred in these final years. [pp.106-8]
The cure of Michael Collins
On 8 October 1928, a nephew of the late General Michael Collins, also named Michael Collins, was brought to him. The child, aged three years, appears to have been attacked by infant­ile paralysis, his leg being completely bent up and causing him intense pain. Fr Sullivan promised to say Mass for the child, who was then brought to the Mater Hospital, Dublin, where his con­dition remained unchanged. On Tuesday, 16 October, his mother, Mrs Sean Collins, who lived in Kildare, received a postcard from Fr Sullivan saying that he had seen Michael and that he was going home well. She hurried to Dublin, and was told by the nun in charge that the child was cured. Fr Sullivan had arrived the preceding evening by bicycle from Clongowes. He prayed for a long time over the child and touched his leg. He then cycled home. Shortly afterwards the nun took the child out of bed, ran a warm bath for him, and to her astonishment he kicked out quite normally with the leg. The trouble never recurred, and the boy grew up strong and well.
Christmas cure
Among other well attested 'cures' or healings, the most re­markable occurred in December 1932, only two months before Fr Sullivan's death. It was that of a young married woman who was suffering from pernicious vomiting. She was unable to re­tain any food and had become practically a living skeleton. She was considered to be in a dying condition and was anointed on 17 December. Her sister brought Fr Sullivan to see her on 22 December. She was only half-conscious and disinclined for any religious consolation. Fr Sullivan sprinkled her with holy water and said some prayers. Next day she seemed slightly better. Next day again, Christmas Eve, she retained food for the first time, and on Christmas Day, to the amazement of her doctor, she was able to eat a Christmas dinner of turkey and ham, and from that she never looked back until she was completely recovered.
Psychological healing
There were other instances where a 'cure' did not follow his visit and prayer, but where he seemed to secure for the sick per­son freedom from physical pain or mental suffering. In 1913, for example, he was asked by a Mr Peter Coonan, a near neighbour to Clongowes, to visit his uncle, Thomas Coonan, who was dying of a bleeding cancer of the throat at his home in Kilclough, near Straffan, Co Kildare. Peter Coonan drove Fr Sullivan in his gig, and when they came near the house they could hear the sick man moaning and crying out in pain. Fr Sullivan prayed over him for a considerable time, and as he rose to go he said, 'Good­bye Tom, and I promise you one thing, that you won't suffer any more.' Thereafter, Tom Coonan had no further pain. He died about a fortnight later. The extraordinary change was commented on by many neighbours.
Compassion for cancer sufferers
The ravages of cancer seemed to hold no fear for Fr Sullivan. In 1929, John Nevin, who lived at Betaghstown, near Clongowes, was dying of cancer of the face. One side of his face was almost entirely destroyed. The doctor attending him described it as one of the worst cases he had seen and found it difficult himself to approach the patient. During the last five weeks of the man's life, Fr John visited him every day, and during the last fortnight twice a day. He used to kneel beside the bed for a long time, and the doctor recalled his amazement when he saw him leaning right over the sufferer, with his face almost touching his. A rela­tive added that Fr Sullivan used to put his arms round the poor man in his bed. This kind of fearless compassion evoked from one of the farm workers at Clongowes, on the day of Fr Sullivan's funeral, the concise comment: 'He seemed to take everyone's sorrow and suffering on himself.'
Praying to the end
Fr Sullivan's health began to decline in 1929, with various aliments afflicting him. On Feb 5th 1933 Fr Sullivan suffered violent stomach pain and was rushed to St Vincent's Hospital, 96 Lower Leeson St, Dublin. He had intestinal gangrene and was operated on immediately.
"Next day he received Communion once more and continued praying in a strong voice up to midday. At that point the nun in charge, Mother Thecla, thinking that the continuous prayer was excessive in the patient's very weak state, said to him, 'I think you have done enough praying, and you have offered up your sufferings to God, and should now rest.' He agreed, but immedi­ately added, 'But you go on.'The nuns themselves were wearied by these continual prayers, but could not refuse his request. In the afternoon, Fr George Roche, rector of Clongowes, asked for a message for the boys. He whispered, 'God bless and protect them.' About three o'clock he became semi-conscious, and by six he was quite unconscious. Meantime, the countryside around Clongowes was praying and waiting for each fresh bulletin. The post-mistress near the college gate was kept constantly busy an­swering the anxious queries." [p.110]
He died peacefully at 11pm on Feb 19th 1933, a stonesthrow from his old family home.
Immediate impact of his death
"Following his death, as happened so often in the case of men and women distinguished for holiness, the dead man's room was thronged all day with clergy and laity, who came to pray and, if possible, to acquire some 'relic'. Even the young doctors and students of the hospital were noticed taking little locks of his abundant hair. Next day the body was taken to Clongowes, and a Requiem Mass was sung in his 'People's Church', at which Dr Cullen, Bishop of Kildare and Leighlin, presided. Spontaneously at its close, the whole congregation filed up to touch the coffin with rosary beads, crosses or other pious objects. At this demonstration of reverence and affection for his brother, Sir William Sullivan broke down in tears. Then the body was carried down the long straight avenue to the spot where the dead of the college had been placed for over a hun­dred years. Dr Cullen, Bishop of Kildare and Leighlin, said the prayers at the graveside. When the grave was filled in, and the bishop, priests, and college pupils had gone, many people came to carry to their homes some of the earth from Fr Sullivan's grave."  p.111
The funeral
The coffin was placed in a hearse which left Clongowes at 2.00 pm. On the route as far as Celbridge, Co Kildare, people waited, and many knelt as the hearse passed. Nearing Dublin, the procession was joined by two Garda patrol cars, and a Garda motor cyclist went ahead to warn a special force of Gardai on duty on the quays and O'Connell Street so that the traffic from the side streets might be stopped. As a result of this organisation – which was quite spontaneously arranged by the Gardai – the procession reached St Francis Xavier's Church punctually at 4 pm.'143 It was an imposing tribute to a man who shunned the limelight and sought to be virtually unknown." [pp.115-6]
Further developments: remarkable and varied
"His reputation as a healer led, soon after his death, to people seeking healing through his intercession. A number of them claimed remarkable results and this led, in turn, to Fr McGrath being asked to write a biography of Fr John Sullivan. In prepar­ation for this, much more information was acquired on benefits obtained through his intercession, and the publication of the book, in 1941, brought in hundreds of more testimonies. Further information has continued to arrive over the years. In 1943, the Irish Jesuit provincial, Fr John R. McMahon, sent a questionnaire to a large number of Jesuits who had known Fr Sullivan asking for their opinion as to the desirability of introducing his cause for recognition as a saint. The response was affirmative. In 1944, Fr Sullivan's name was placed on the list drawn up by the postulator of causes in Rome, Fr Carlo Micinelli SJ. The next step was to set up the judicial informative process in the cause of beatification and canonisation. This was required to be conducted in the diocese where the person died. Archbishop John Charles McQuaid, of Dublin, who had known Fr John as a boy, readily gave his approval. The tribunal, consisting of three judges, one of whom was president, one the notary or secretary, and one the promoter of the faith (or 'devil's advocate'), was sworn in at St Francis Xavier's Church, Gardiner Street, in 1947". [p.112]
Moved to St Francis Xavier Church, Gardiner Street
In Sept 1960 Fr Sullivan'remains were exhumed and taken to the St Francis Xavier Church in Gardiner St where he rests today.
Daily, ever since the remains were laid in the vault, people have come to pray at the spot, seeking Father John's intercession, as they did in his lifetime, especially in times of sickness, strain and sorrow. Many small and larger healings and favours have been reported. The monthly Mass for his canonisation and in thanks­giving for his life has an attendance of over 200 people from dif­ferent parts of the country. In the north of Ireland there seems to be a considerable devotion to John Sullivan: people come in spe­cial coaches to visit the shrine, and priests from Gardiner Street Church have travelled to Newry and other locations in response to requests for a blessing with Fr Sullivan's cross.
Cause for canonisation
The evidence for his cause had to be translated into Italian. In 1969, the Italian version of the evidence was officially accepted by the Sacred Congregation, and in 1972 the writings of the servant of God received approval from the Congregation for the Causes of Saints, an important step on the way. In June 2002, the findings of the Supplementary Tribunal of the Archdiocese of Dublin for the Cause of the Canonisation of the Servant of God were forwarded to the Holy See.
In April of 2016 it was confirmed that Fr John Sullivan would be declared blessed. The beatification ceremony will take place on Saturday 13 May, 2017, at 11am in St Francis Xavier Church in Gardiner St, Dublin, which houses his tomb. It will be the first time ever that a beatification ceremony will be held in Ireland.
There is a constant demand for blessings with his vow crucifix, which is kept in St. Francis Xavier's, Gardiner Street, where Fr. John's earthly remains repose in the Sacred Heart Chapel. Many come to pray at his tomb.
There are many accounts of comfort and healing from those who have been blessed with Fr. John's Cross. There is also a constant demand for relic cards.
A bridge between traditions
A development that would have cheered John Sullivan has been the twinning, since 1980, of Clongowes and Portora Royal School. Beginning with traditional rugby and cricket fixtures, it has evolved so that every term groups from the two schools visit each other for a weekend. 'The Portora boys stay in Clongowes, experiencing the boarding life, while the Clongowes boys stay in Portora boys' homes. As each group is accompanied by a mem­ber of staff, the two staffs also have come to know each other over the years, and create a continuity which maintains and deepens the bond.'