Jesuit centre says 'chronic problems in prisons'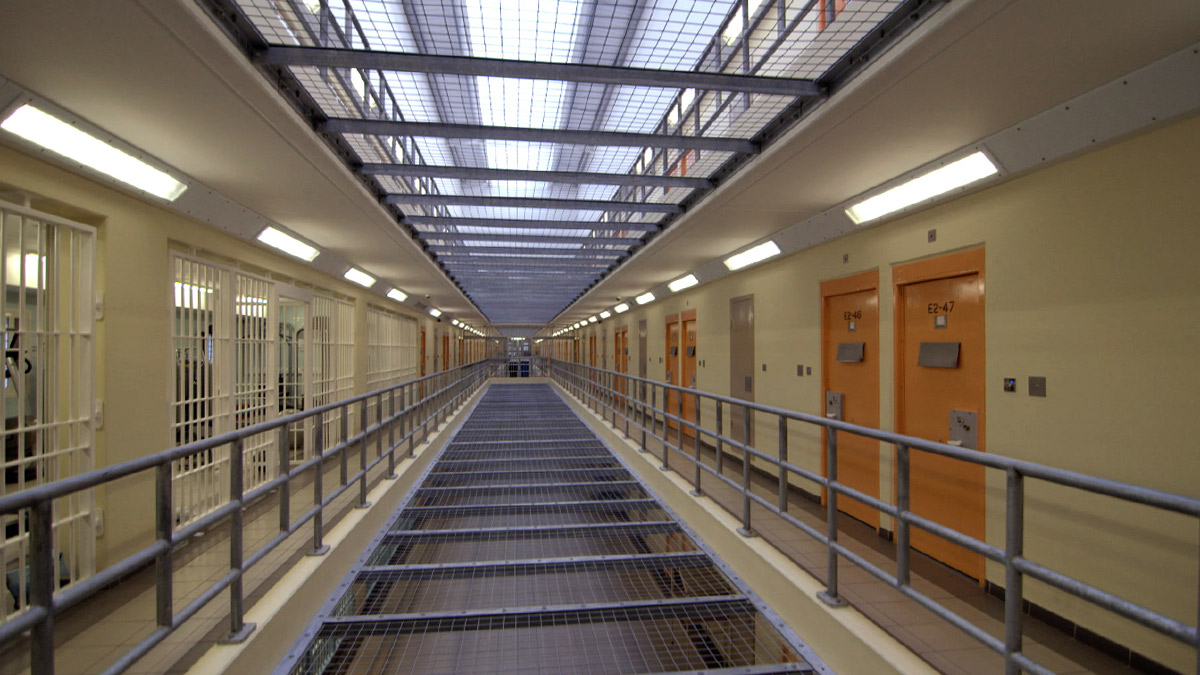 Eoin Carroll, of the Jesuit Centre for Faith and Justice (JCFJ) says the Minister for Justice and the Irish Prison Service "must stop ignoring chronic problems in our prisons, including overcrowding in women's prisons, the numbers on extended lockup, and the needs of young adults." The deputy director of the JCFJ was responding to the launch of the Irish Prison Service's Annual Report for 2017, launched on Monday 25 June 2018.
The Jesuit Centre has expressed serious concerns about chronic overcrowding, the failure to deal with large numbers on extended lockup in fear of their lives, and the failure to provide for the needs of young adults prevents prison from being rehabilitative.
According to Eoin Carroll these issues are hampering the capacity of prison to be rehabilitative. "For ten years now, The Dóchas Centre, the women's prison at Mountjoy, as well as Limerick Women's prison have been chronically overcrowded. The prison service is ignoring the Inspector of Prisons' limits and flouting their own maximum capacity figures for these institutions," he said.
He also said that maximum bed capacities are limits and are the minimum standards that need to be adhered to. "There are also serious questions as to whether the newest prison in the State, at Cork, is in breach of European Prison Rules because of cell sharing and the in-cell sanitation standards. If the prison system is to be anything more than punitive, these issues need to be addressed," he added.
Commenting on the Community Return Scheme, which was introduced to reduce the daily prison population, Eoin Carroll said, "The Community Return Programme was a meaningful and constructive way to reduce prison numbers, as well as a support to people leaving prison. However, it is unclear why the numbers being offered this programme reduced so dramatically in 2017. In 2016, 301 completed the programme, whereas only 206 did so in 2017. Why is such a promising innovation not being expanded?"
Responding to the number of prisoners on extended lockup, Carroll said, "While welcoming the reduction in the number of prisoners being locked up for 22/23 hours per day, the total number of prisoners on extended lockup — which means they are locked in their cell for 19 hours or more per day and have limited or no access to services — has increased by 71 percent since January 2016." According to the Jesuit centre there are now 514 people in prison who do not have access to work, training and education. "No meaningful engagement is possible within this regime. A 2013 aim of 'ensuring that all receive, as a minimum standard, out of cell time of 3 hours per day, to engage in exercise or activity' has disappeared. Today only 177 of the 514 on extended lockup have 3 hours out of cell time. Our prison system is not just if it denies people basic dignities," he says.
Eoin Carroll also voiced concern that the number of prisoners on extended lockup, which continues to grow, is an indicator of how dangers prison is to both prison staff and prisoners. "Prison and prisoner safety needs to be core issue for the next strategic plan", he says, adding that the JCFJ welcomes that 2017 marked the end to children being detained in adult prisons. "But it is now time to outline a plan to address the needs of young and vulnerable adults in detention," he contends, adding, "The Jesuit Centre's report on the needs of young adults in prison highlighted that they are a particularly vulnerable group and require a greater level of intervention and support. Yet, there is no special intervention in place for this group. Now is an opportune time to pay particular attention to young adults in prison. Approximately 125 young adults are on extended lock up with restricted access to work, training and education. The Minister for Children and Youth Affairs, Katherine Zappone, should be assigned responsibility for young adults in the criminal justice system and immediately develop a plan to address their distinct needs."
The centre also urges that previous commitments to reduce the number of people in prison needs to be reiterated. While welcoming the reduction in the number of committals to prison Carroll noted, "Commitment to reduce the number of people in prison has stalled. The daily average number of people in prison over 2017 has remained similar to 2016 despite the dramatic drop in committals to prison. This has had an impact on the increasing numbers having to share cells and use a toilet in the presence of others. Reducing prison numbers is key in creating a more humane prison system."