Fourteen years of failure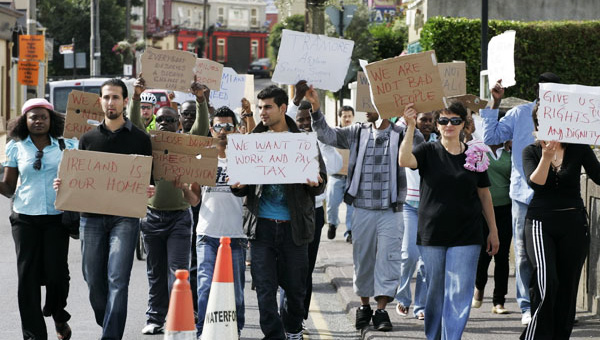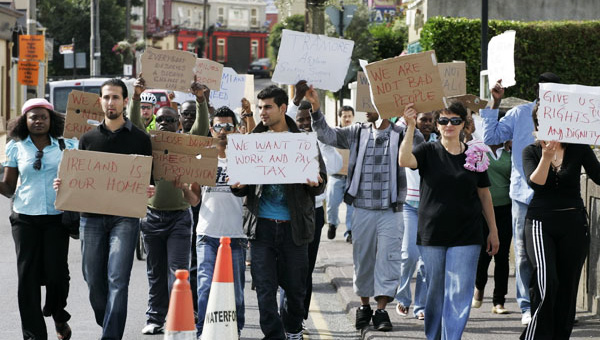 Direct Provision for asylum seekers in Ireland is14 years old this month. It was originally envisaged that this system would accommodate people for no longer than six months, but there are now over 1,600 people who have spent 5 years or more living in centres here. According to the Jesuit Refugee Service, "There remains an unwavering need to advocate the cause of asylum seekers".

According to David Moriarty, Policy and Advocacy Officer with JRS Ireland ,much has changed in Ireland since 2000, but residents in Direct Provision face the same restrictions that were inherent in the system on day one. Asylum seekers are prohibited from taking up any form of employment. Instead, a weekly cash allowance of €19.10 per adult and €9.60 per child is made payable. Meals are provided at set times in a common dining room as asylum seekers are not allowed to cook their own food. Parents of young children are still often allocated just one room for their entire family and they are forced to channel the most basic decisions relating to their children's welfare through the management of their accommodation centre.
"In times of boom and bust and throughout the tenure of numerous coalition governments, the system of Direct Provision has been an ever present feature of contemporary Irish society," he says.
Debates in recent years have focused on the conditions in Direct Provision centres and alternatives to the system. Although both issues are of critical importance, JRS Ireland believes that the root problem is not the system of Direct Provision per se. Rather, the unwieldy structure of the Irish asylum determination process, characterised by delay, has led to a situation where asylum seekers are waiting excessive periods of time for a conclusion to their applications.
"Direct Provision, which may have value as a form of short term secure accommodation, becomes one that is inhumane and cruel if it has to be endured for prolonged periods", says David Moriarty. "The human cost is evident in the deteriorating physical, emotional and mental health of asylum seekers and their families and durable solutions are now needed for those living long term in the system".