Fr Liam McKenna dies at 91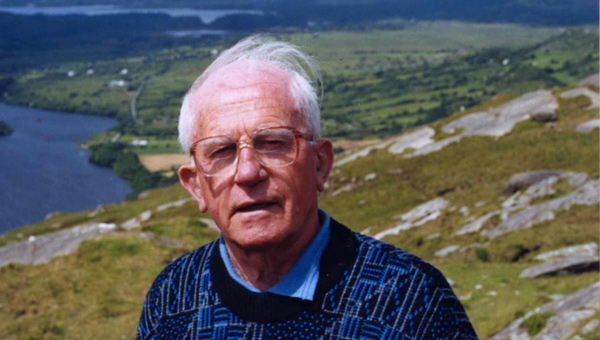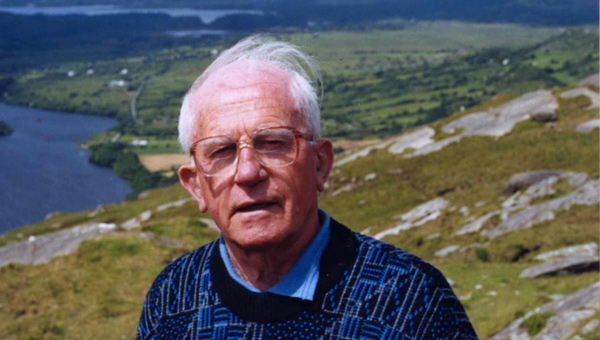 Fr Liam McKenna died on 2 March in Cherryfield, having moved there from his community in Gardiner Street five days earlier. He was 91, but was alert and engaged to the very end of a full and fruitful life. Liam (as he was known in his family – Jesuits tended to call him Bill, with which he was happy) was born in Ballybunion and grew up in Listowel, though with long periods away from home as a boarder first in Kilashee, then in Clongowes, where in his last year he was captain of the school.
He had an early interest in economics, but was put on for a classics degree in UCD. It was only after several false starts that he was launched into the work which was to occupy most of his life, as a mentor of trade unionists in public speaking and in negotiation – but a mentor who was himself learning every step of the way. In a rambunctious partnership with Fr Eddy Kent he helped to found and develop the Catholic Workers College. It was not an academic setting, though the team (McKenna, Kent, Hamilton, Kearns, Des Reid, Michael Moloney) included some of the brightest in the Province, who would spend their summers upgrading their expertise in European countries.
Back in Sandford Lodge, where money was scarce, they would spend their afternoons putting out the chairs and preparing the classrooms and canteen for the evening sessions. They gradually built up a trusting relationship with the unions, and a clientele of up to 2000 adult students. Bill spent 35 years training shop stewards and foremen in the sort of speaking and listening skills that would empower them for their work in the unions, shaping their own destiny.
In the mid-1970s Bill moved to work for the Province, then for the Centre of Concern, the conference of Religious, and the Jesuit Centre for Faith and Justice. He paid the penalty for heavy smoking in a serious heart attack, but lived life to the full, aware that he could drop dead at any moment. In Gardiner Street he would join in concelebrated Masses twice a day. On 24 February he acknowledged his need for full-time care, and moved to Cherryfield, after arranging daily delivery of the Financial Times.
He was alert until shortly before his peaceful death, as his curious, questing mind moved to explore the ultimate mystery of God.