John Sullivan and the Pope
February 27, 2014 in
News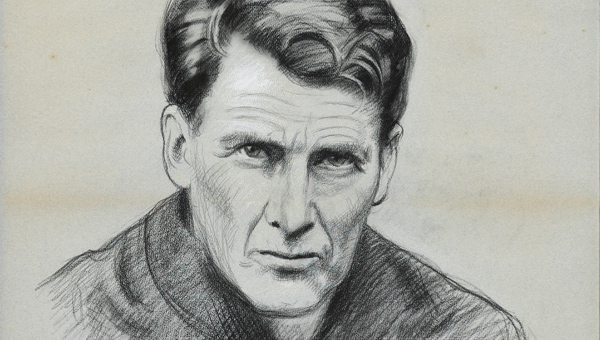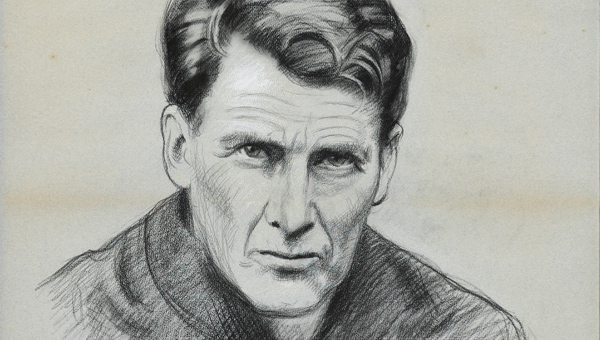 "He wasn't the greatest of teachers in the classroom but the boys of Clongowes learnt something much more important when they slipped into chapel to watch Fr John Sullivan pray". So said PP Donal Neary SJ at the John Sullivan SJ annual mass in Gardiner St Church on Saturday 15 Feb. Irish Jesuit Provincial Tom Layden was the main celebrant and over four hundred people attended.
Donal Neary spoke of how Fr John actually did many of the things that the present Pope is asking us to do. Pope Francis tells us how important our young people are and Fr John Sullivan knew this too. As well as teaching the students how to pray by example he also cared for the students, getting to know them by going on walks with them and telling them of his own adventures on his walking tours of Europe. The bond he established with them meant they felt able to come and talk to him and tell him what was bothering them. He knew instinctively the boy who was feeling lonely in the large boarding school and would call him aside and tell him "Things would get better. Very simple, no big drama or magic, just calm reassurance".
He said Fr John lived a life of simplicity and had very little possessions, and he had a deep love for the poor and the sick whom he visited regularly. In that way he was doing all those years ago exactly what the present Pope would have us do today as he urges us to go to the peripheries. "Fr John went to those edges, those periphery places of illness or death. As the Pope would say, he 'knew the smell of his sheep' ".
He also quoted a recent talk given by the Pope where he urged those present to '"never stand still but always move past the difficulties" and the Pope added, "Don't complain as this doesn't help God". John Sullivan didn't complain either, said Donal Neary instead he walked the roads of Kildare or got on the bike to Dublin to visit the sick or terminally ill in hospital. (Barney McGuckian SJ met the nephew of Michael Collins who was cured through the intercession of Fr John when he was only three and suffering from paralysis in a Dublin hospital and you can listen here to an interview with Barney McGuckian in which he tells that story).
Conor Harper SJ is postulator for the canonisation cause of Fr John Sullivan and at the start of mass he gave an update on the status of the case. The first stage in the canonisation process is that the potential saint is made a 'servant of God' as has happened in the case of Fr John. The second stage is that he be named 'venerable' and Conor Harper is very hopeful that this will happen in the not too distant future. Two further steps are beatification and then canonisation and Fr Harper urged all those present to continue praying that one day soon Fr John Sullivan would be recognised as 'Saint'.