Jesuit schools unite online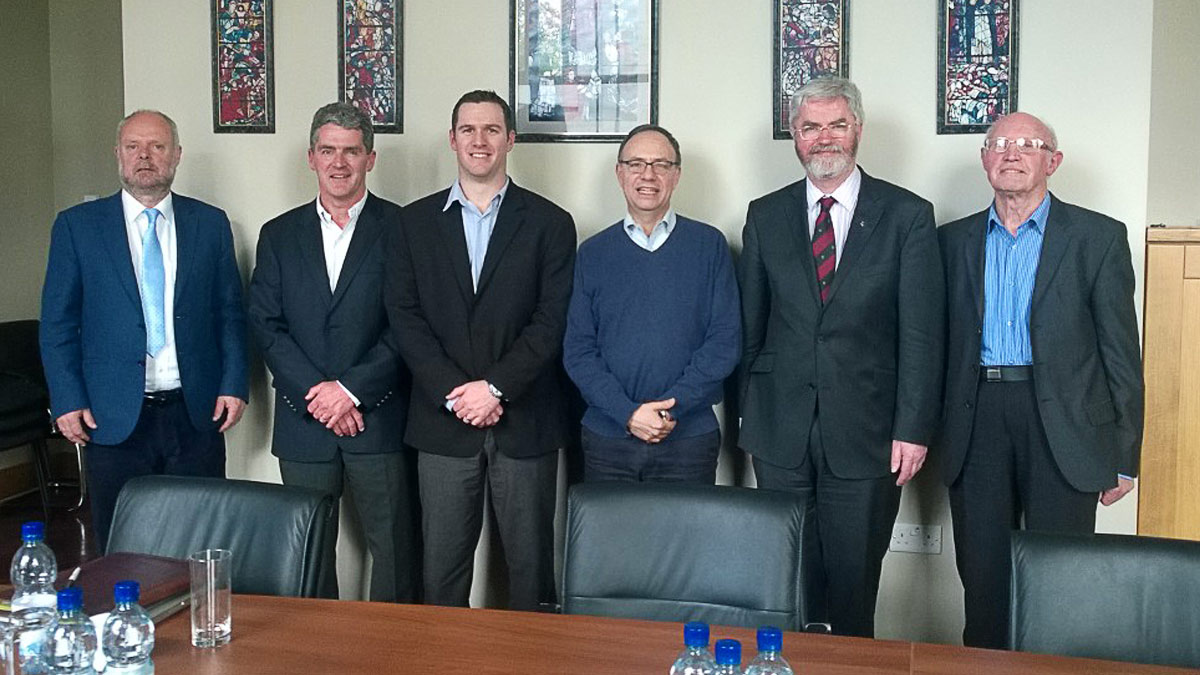 'Educate Magis' is a new initiative that aims to establish a global online community for Jesuit schools and colleges. It is hosted by the Irish Province and operates out of Galway. The initiative (which is an incorporated company) is inspired by the challenge of  the Jesuit General Congregation in Rome (GC 35) which called on all Jesuit works to become a 'universal body with a universal mission'.
Last week the new company celebrated its first anniversary with a meeting of the members and directors at the Provincial offices in Milltown Park. Formalities included the AGM, a Eucharist presided over by Fr Provincial and a celebratory meal.
Educate Magis hopes to be the means of enabling the schools throughout the world to collaborate in solidarity as a global community. The international secretary for education, Fr José Mesa, oversees the work of Educate Magis with the able assistance of Dan Carmody from Boston High in the USA. The Irish Delegate for Education Brian Flannery is a company director and an active supporter of the project. Frs Gerry Clarke SJ and Charlie Davy SJ have very kindly agreed to be non-executive directors.
The directors and team met for two intensive days of planning – establishing clear goals and specific objectives for the coming year. To meet the targets set by the planning group they have employed Ciara Beuster, Gellért Merza, Mark Cummins and Regina de Búrca. The project is blessed by having a very generous (and anonymous) benefactor!  Educate Magis is growing by the day and looks set to realise its mission of serving a universal on-line community.
According to Brian Flannery, the group hosted by the Milltown and Gonzaga communities were delighted with the warmth and graciousness of the welcome they received. He extended his thanks to all involved.
Featured in the photo from left to right: Brian Flannery, Éamonn McGuinness, Dan Carmody, Jose Mesa SJ, Tom Layden SJ and Bill Toner SJ.