Jesuits 'experiment' with an eye to the future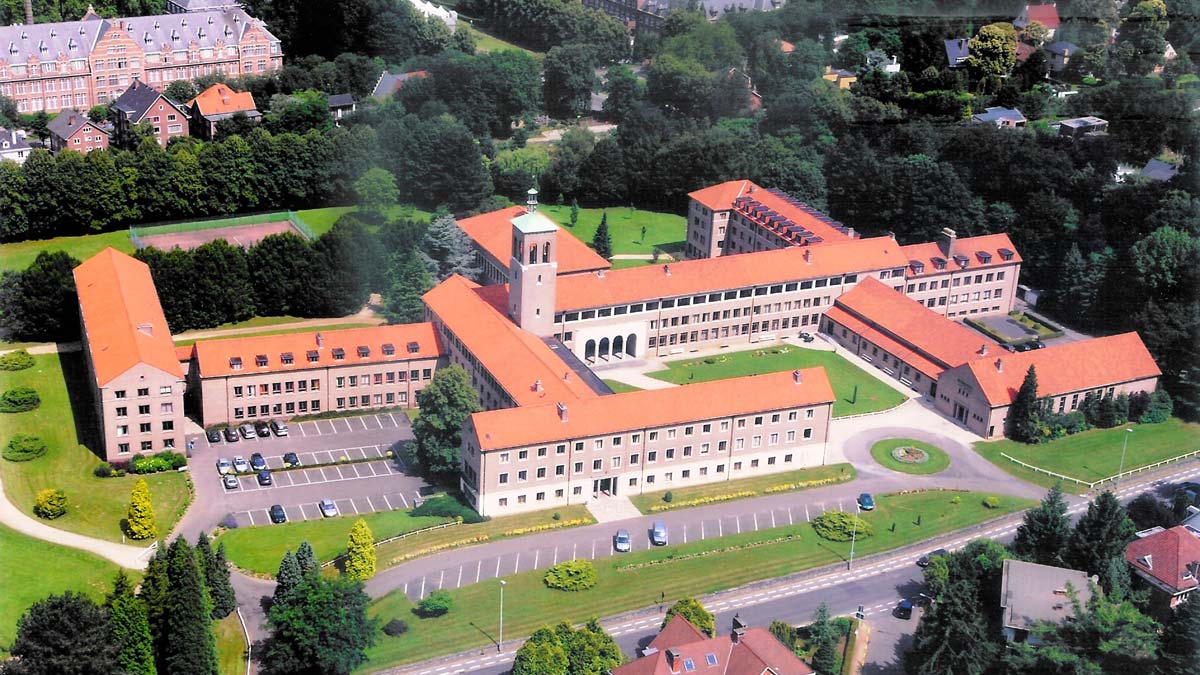 Jesuits of four provinces in North West Europe – Ireland, Flanders the Netherlands, and Britain – took time off from their regular ministries from 25  – 30 July to participate in alternative works – known in Jesuit jargon as 'experiments'. They undertook this major collaborative initiative in order to reflect on their apostolic priorities for the Society of Jesus over the coming decades. This week of experiments began with some days of reflection and orientation in the conference centre of Sint-Jan Berchmans University College, Heverlee, Belgium (pictured).
The collaboration helped the Jesuits of the four provinces to develop shared goals and to deepen their life and work through prayer and ministry. Twenty experiments took place in the four countries, each involving between four and six men under 65 years of age. A special focus for the experiments was on exploring different ways of helping others to experience Ignatian spirituality.
Ireland hosted six experiments. Two of these took place in Mayo, with one group working as prayer guides and spiritual directors in Knock and the other group walking along an ancient pilgrimage route to Croagh Patrick. Two other experiments were centred on pastoral work in parishes in deprived areas, one in Moyross, Limerick, and the other in Ballymun, Dublin. The groups working in these places provided individual guided prayer for parishioners and fulfilled a range of other pastoral duties. In Belfast an experiment took place concerned with ecumenical and peace work, meanwhile the final Irish experiment was a silent retreat in Co. Wicklow. Podcasts and articles featuring interviews with Jesuits who took part in the experiments which were hosted in Ireland are available here.
In Britain, six of the experiments involved parish mission weeks where teams worked with local clergy and lay people to build evangelising communities through the experience of Ignatian spirituality. These communities were Boscombe (Dorset), Brixton (London), Falmouth (Cornwall), Preston (Lancashire), Edinburgh and South Uist (Hebrides). There were four experiments with a social justice focus:  the sanctuary homeless shelter in Birmingham, the Hurtado Centre in Wapping, the food bank at the Manchester University chaplaincy, and social outreach in Rhyl, North Wales. Experiments elsewhere include work with ex-offenders in Bruges and an outreach centre in Amsterdam.
The experiments culminated on 31 July, when the Jesuits involved joined with Fr General Adolfo Nicolás SJ, at Clongowes Wood College, in Sallins, Co. Kildare, to celebrate the Feast of Saint Ignatius and to reflect on and learn from the experience of the days they spent undertaking this collaborative project.