Schools across the divide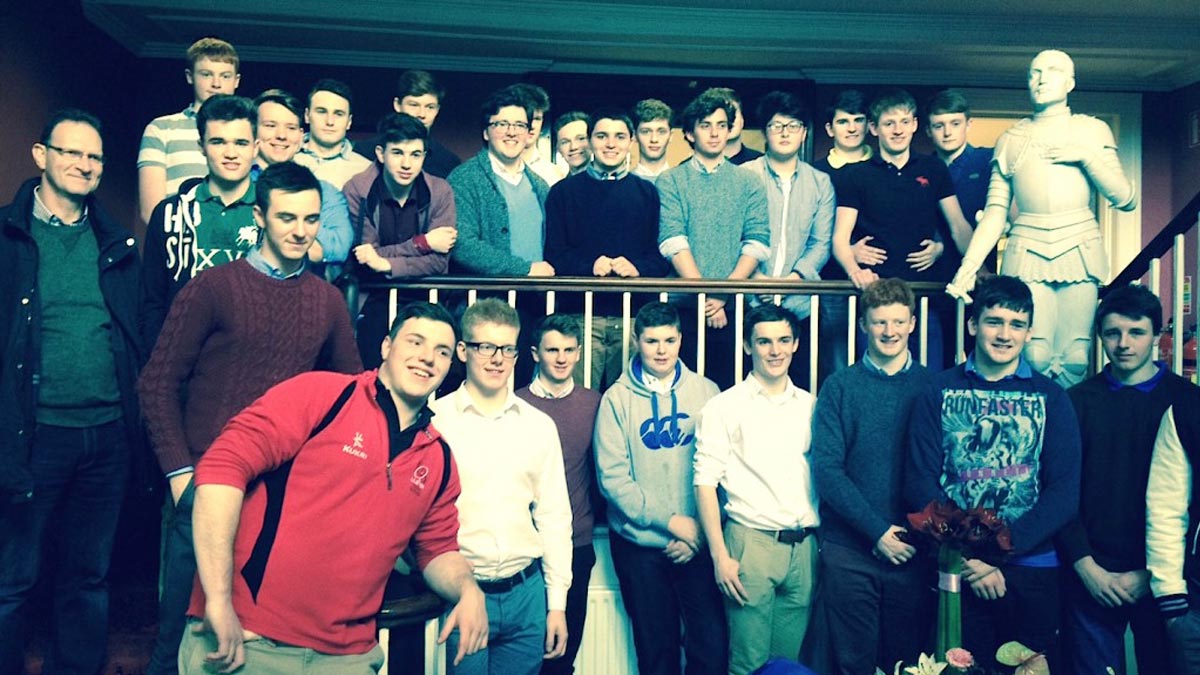 There is one ecumenical scene in Ireland that somehow bypasses the theologians. Since 1979 Clongowes has steadily developed its friendship with the Royal School, Portora, Enniskillen, the old school of Fr John Sullivan. The friendship has grown through many generations of schoolboys.
The recent visit to Clongowes of 17 Portora boys shows where the relationship stands now. They slept in beds vacated and prepared for them by their Clongowes peers. Reverend Kenny Hall of Portora preached at the Clongowes Sunday Mass, accompanied by Mons. Peter O'Reilly, PP of Enniskillen. Ms Janet Goodall stood up to lead the school in Morning Prayer as she reflected on the two traditions and deep-seated friendship.
As a parting gesture Clongowes boys wear the Portora shorts, while some Portora boys will wear the CWC colours training on the 'hill' overlooking the lakes of Fermanagh. Beyond the formal gestures is the friendship and hospitality, the satisfaction that springs from bonds that may last a long time.