The transformative power of spiritual capital
December 20, 2021 in
News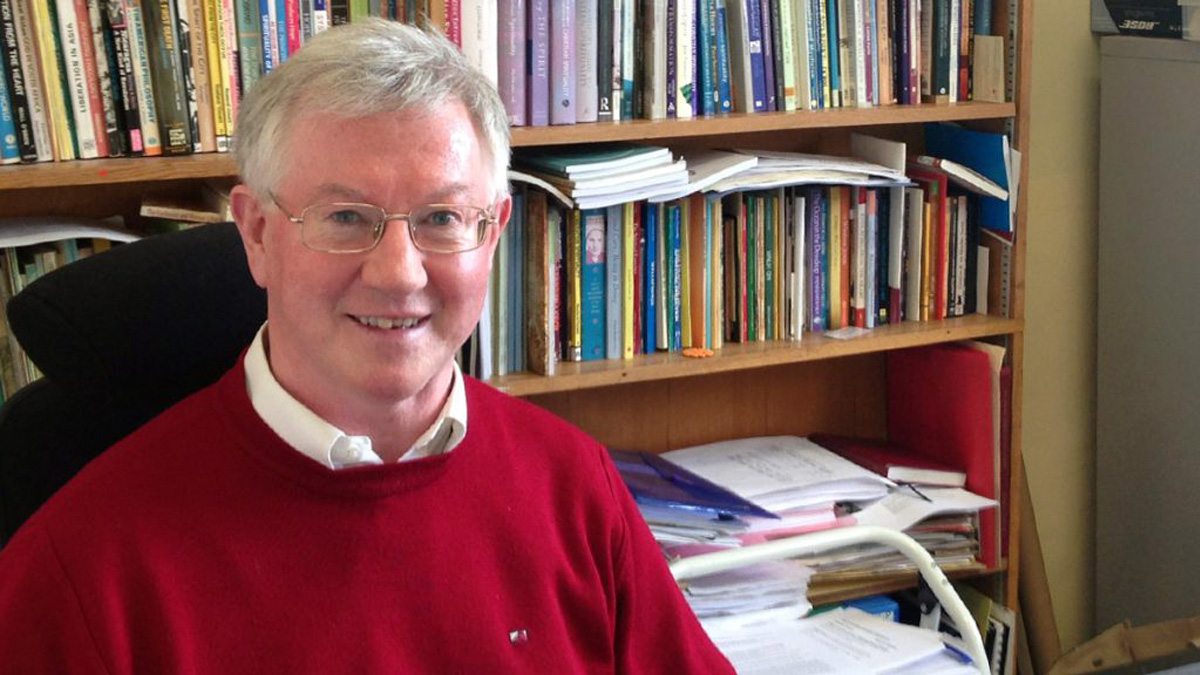 Michael O'Sullivan SJ was one of the guest lecturers in an online lecture series run by SCMLi, the Spiritual Capital and Moral Leadership Institute. The monthly series, which will run until May 2022, explores the intersection between spirituality, science, culture business, leadership, and governance.
Michael's talk was entitled 'Spiritual Capital and Authentic Subjectivity'. In his opening remarks he references Cardinal Kurt Koch, president of the Pontifical Council for Christian Unity, who was quoted as saying that Europe needs a "spiritual key currency besides the euro".
According to Michael, Koch was acknowledging that there can be a positive form of 'spiritual capital', a form providing resources to draw from for the sake of transforming the status quo in favour of the common good. "The question then is how to conceive a meaning for spiritual capital which can arise from and contribute to a commitment to transform an unjust or oppressive status quo?"
In the rest of his lecture, Michael, amongst other aims, seeks to respond to Koch's call by advocating three ways of conceiving spiritual capital as a positive grounding and transformative resource.  "My response is not only to Koch," he says, "but also to the state of our world in the wake, for example, of the global financial collapse in 2008, the COVID-19 pandemic, and the ecological disaster that threatens the future of planet earth."
Michael describes the first type of spiritual capital, SC1, as a transformative possibility that emerges when material, social or intellectual assets are used in the context of serving spiritual purposes or outcomes.
He cites an example from his own experience working as a priest in Chile at the time of Pinochet's dictatorship. "The material resource of Church property in Chile during the military dictatorship of General Pinochet (1973-89) was sometimes used to protect people, on the grounds that protecting them was a way to serve the spiritual purpose of giving expression to God's universal saving love and its mediation through a preferential option for the economically poor."
The second type of spiritual capital (SC2) Michael designates as the foundational, enduring, lived experiences people have concerning the mystery of goodness at the heart of life. He cites as an example a personal experience of the kindness of his father to him when he was in pain as a child. He also uses stories from Tony De Mello SJ and ecological prophet Tom Berry to further illustrate the meaning of SC2.
Finally, exploring the third spiritual capital SC3, Michael explores the characteristics of 'authenticity' which he describes as a 'foundational self-presence related to ourselves and the wider world.  This 'authenticity, he says, is a quality of self-presence that is "open to a higher-order transformation under the impact of lived experience," and it underpins S1 and S2.
To read Dr Michael O'Sullivan's talk in full, click here ».
According to the organisers "This learning series of lectures showcases the work of renowned scholars and expert practitioners from across the world". During each session, participants hear from and interact with the presenter, have a question and answer session with a panel, join a small group discussion, and can explore leading edge thinking and practice in the application of Spiritual Capital. Each session is free to join, and the SCLMi welcome proposals for presentations.
Below is a list of upcoming lecture dates all taking place at 7 pm CET. You can register to attend by clicking here ».
Dec 14, 2021
Jan 11, 2022
Feb 8, 2022
Mar 8, 2022
Apr 12, 2022
May 10, 2022