Tom McGivern SJ: a man without guile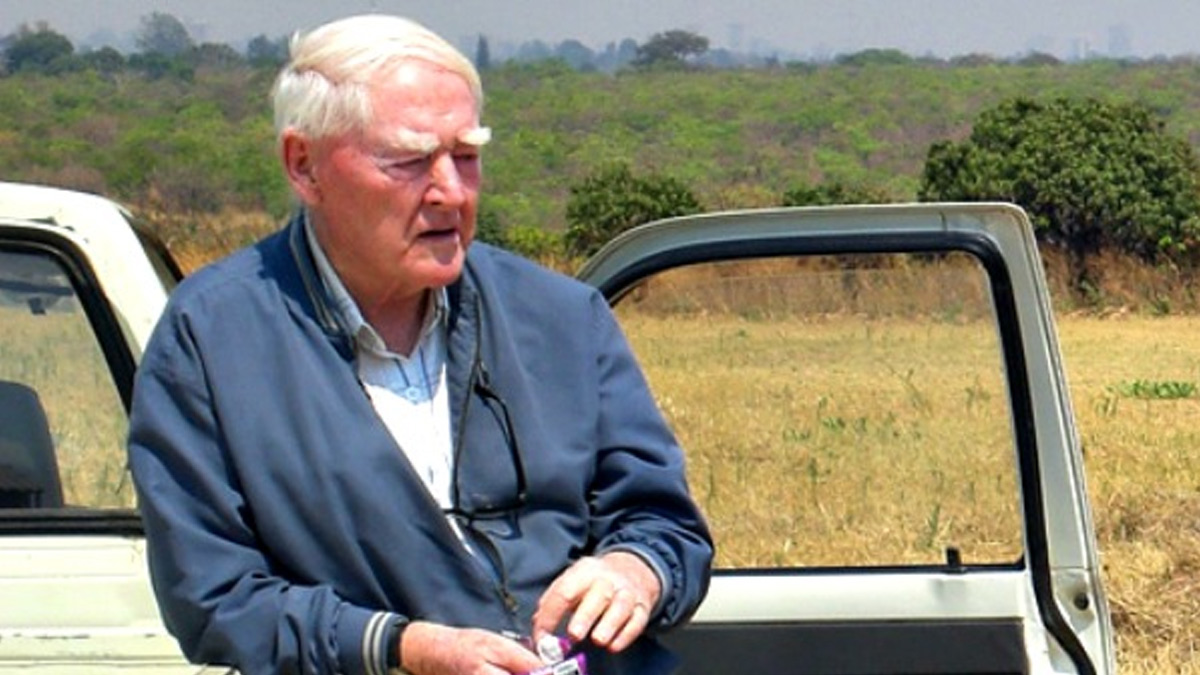 Michael J. Kelly SJ gives an account of his late missionary friend Tom McGivern SJ who passed away on 14 January, 2017 in his 90th year.
Just a month before his death, the British Journal Religion & Education referred to Tom as "father of Zambian RE" and elsewhere as its "hero". During the years 1982–1993, he served as Zambia's first Inspector for Religious Education. At this post, Tom was not only responsible for ensuring the quality of RE in all secondary schools across the country, but he also served as the chief professional and technical advisor to the Government on matters relating to RE.
Tom recalled very laconically his appointment to this post: "The word came to me through my superiors that I had been appointed as the Inspector of RE. So I packed my bags and headed to Luwisha House which was to be my abode for the next eleven years." He responded very courageously to this challenge and was instrumental in developing a syllabus which, with minor modifications, is still in use today.
Sadly, Tom was not fully aware in the final years of his life how significant his work for RE in Zambia had been. What led to this was as a result of an attack by a thief which left him brain injured at his home in Lusaka, in January 2011. He was later repatriated to Ireland in September 2011 for more specialized investigations and care. Despite being away from his beloved Zambia where he had lived for most of his life, he showed much gratitude to everybody who stretched out a hand to help him. And it was in Cherryfield that, following a fairly short illness, he handed over his great self to God.
Furthermore, Tom had three great characteristics: his smile, his loyalty and his open childlike nature. In some ways he was the incarnation of a smile. It seemed to be there always, even when he had to reprimand or correct, as those who had him as a prefect of discipline can well recall. He loved a good joke – and he loved to repeat back to you any good joke you might have told him! Maybe it was because he was born on Christmas Eve that he had such a good sense of humour, such a realisation that there was plenty to smile about in life, even if there were also sad and disturbing things.
As for loyalty, Tom's was almost legendary: loyalty to the Church, loyalty to the Society, loyalty to his companions and friends, loyalty to Zambia. If Tom was on your side, you were safe. He would never let you down. This loyalty showed itself in a very special way when he set out to do something on behalf of religious Sisters: if one of them let it be known that she had a problem, Tom would be off his mark at once, seeing what he could do to help.
And Tom always embodied in his person the words of Jesus, "Unless you become like little children you will not enter the Kingdom of Heaven." He was always a child and had all the loveableness of a child. When somebody would produce some sweets or a piece of chocolate, Tom would stand there, eyes opening wide, expectant like a child. Indeed, jokingly it was sometimes said of him that he showed himself, less as a man among boys but more as a boy among boys!
Finally, Tom was a great inspiration and model for all of his Jesuit brethren. He was the kind of Jesuit St. Ignatius of Loyola would have wanted him to be, the kind of person God had in mind when He created him. Like Nathanael in the Gospel, he was a person in whom there was no guile, a most lovable, kind, cheerful man. We in Zambia are poorer without him. The world is poorer without him, but heaven is better off for having him. Ar dheis láimh Dé go raibh a anam dílis.