Céad míle fáilte for Pope Francis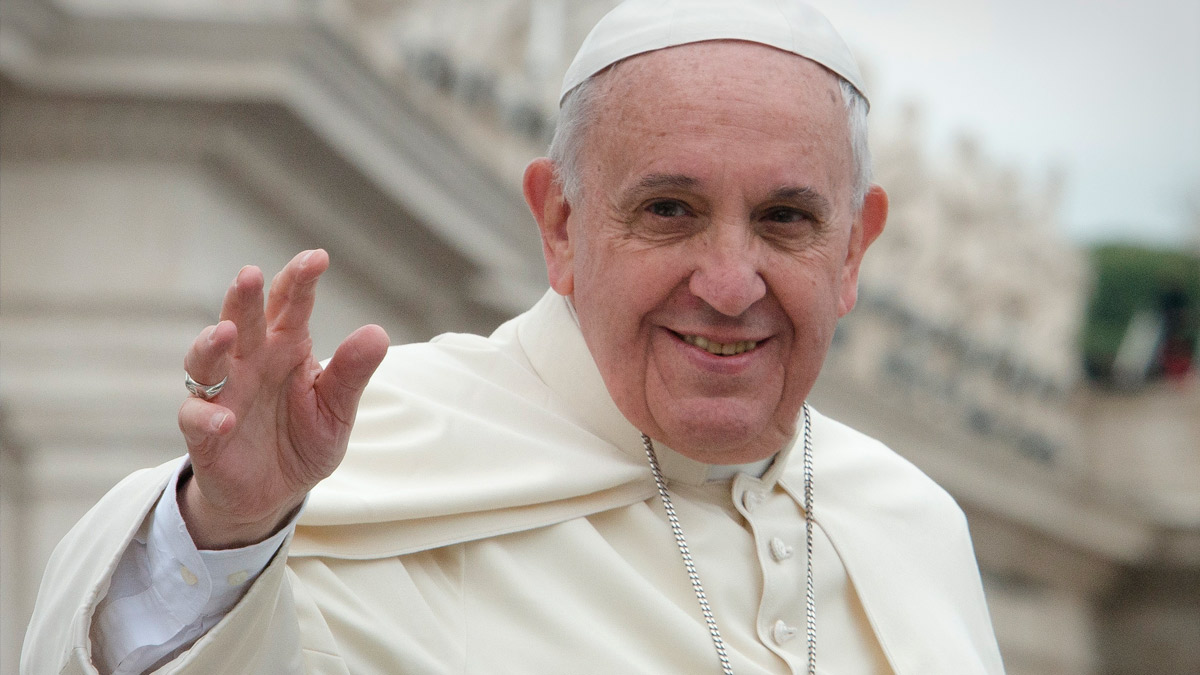 Jesuits and colleagues are delighted with the news that Pope Francis will visit Ireland in 2018 . The Pope confirmed he will attend the Vatican's World Meeting of the Family in Dublin in August 2018, during a 25-minute long private audience in Rome with Taoiseach Enda Kenny and his wife Fionnuala. He also indicated he would take into consideration a possible extension of the visit, perhaps to Northern Ireland.
It won't be the first time that Pope Francis has set foot on Irish soil. In 1980 he spent a couple of months in Milltown Park where he took up residence to study English. Media interest focused on the Jesuits in Milltown Park and a entry for February in the bursar's ledger. It noted that Fr Bergolio SJ had received £7 for cassettes and £14 presumably for English grinds.
Donal Neary SJ, editor of The Messenger magazine has just published an article on the Pope in the December issue now on sale. It's by Bishop Brendan Leahy to whom the Pope has recalled, on a couple of occasions, a visit he made to Limerick when he was here in 1980.
Donal remembers the Pope when he stayed in Milltown and how people were concerned for him, aware that he had come from Argentina which was under military dictatorship at the time when he was Provincial. 'He came to learn English but also I suspect to get a break and a rest. He and lots of people in Argentina had been through a very tough time." Donal showed him around  Milltown Park and the retreat centre but did not have much conversation with him as his English was quite limited.
Donal says he doesn't expect the same kind of crowds as those that came out when John Paul II visited in 1979. But he still thinks there will be a great welcome for him with our immigrant population turning out in large numbers also. "He's a pastoral figure who reaches people and they respond warmly to him. He'll be here on a pastoral visit not a political one and I'd say he'll push us on to a very open Church which is a grace of God at the moment. There's a genuine welcome for the stranger in Ireland and I'd say the Pope will encourage that."
He also thinks that he may visit the North, something which John Paul II could not do given the political climate at the time.  "Whatever happens, and no matter where he goes, there will certainly be a warm welcome for him".