Rediscovering Saint Patrick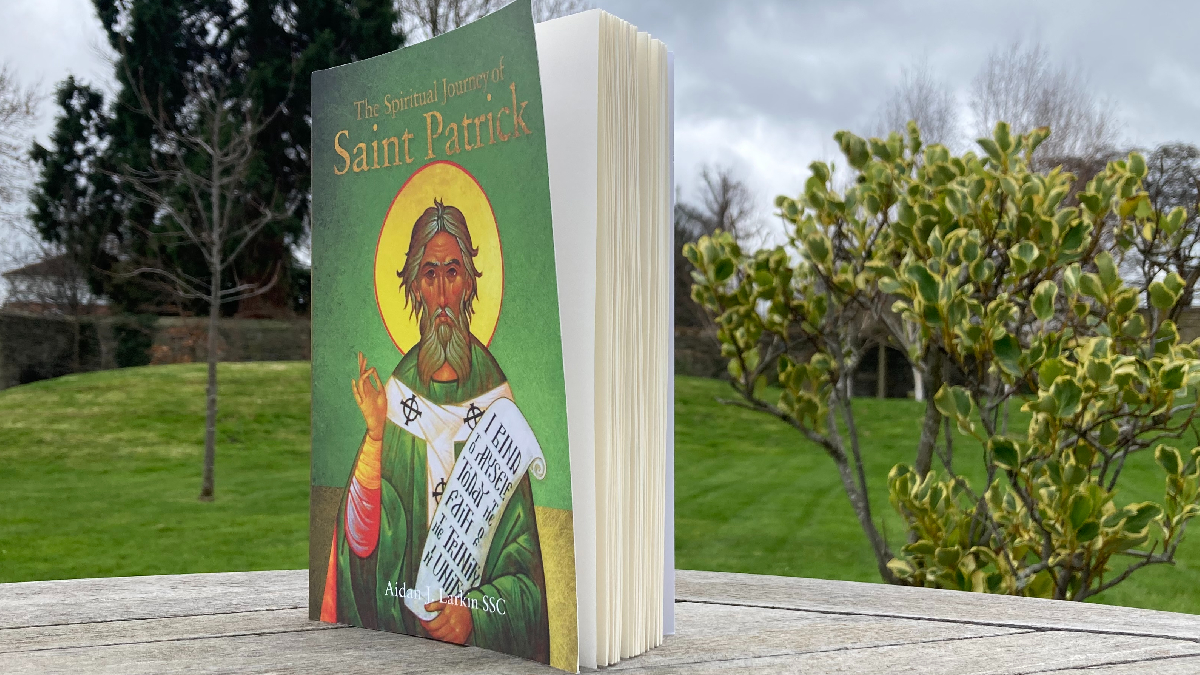 The Spiritual Journey of Saint Patrick (Messenger Publications) » by Aidan J. Larkin SSC opens up new perspectives on the patron saint of Ireland, particularly regarding his spirituality and inner life. The author also builds on the work of Columban priests before him in presenting a complete re-evaluation of Patrick as a true Father of the Irish Church.
Referring to Patrick's spiritual legacy, Larkin writes:
"Patrick gradually lets himself be led more and more by the Holy Spirit, who is 'the gift of God', 'the power from on high' whose presence he has experienced with special intimacy in prayer and dynamic action in his daily life."
Moreover, Larkin deals with Patrick's spiritual fatherhood of the Irish people:
"It is no surprise that when Patrick thinks of God he almost always thinks of the Irish nation and prays for them. 'May my God preserve me from ever losing His people, the people He has won for himself in the furthest parts of the earth' (Confession, 58)."
Reproducing Patrick's Letter to Coroticus and the Confession in their entirety, Larkin links the missionary to Paul. In reading the Letter to Coroticus, he writes:
"Faced with Coroticus's contempt for him, Patrick asserts his authority, 'I am no maker of false claims' (Letter to Coroticus, 6). Patrick states that he is 'an ambassador' for Christ (LC, 5). He uses similar language in the Confession (C, 56).
In this Patrick deliberately echoes Paul (2 Cor 5:20), drawing a comparison between the 'persecution' of Patrick and his community and the persecution suffered by all those 'called and predestined to preach the Gospel' (LC, 6). Patrick is a spokesperson for God."
The reading of Patrick's letters affords insights into his values, his inspirations, his spiritual journey as well as his spiritual doctrine that links him to the Fathers. The author reveals the patristic resonances of Augustine, Jerome, Ignatius and many others.
Drawing on contemporary scholarship but emphasising Patrick's spiritual journey and legacy, Larkin calls for a theological return to Patrick both in Ireland and abroad.
Fr Aidan J. Larkin SSC (1946-2019) was an SDLP representative for Mid Ulster, a barrister appointed to the legal service of the European Council and a Columban priest serving in Chile. He is the author of Saint Columbanus: Pilgrim for Christ (Cumann Seanchais Arc Mhaca, 2012).
The Spiritual Journey of Saint Patrick by Aidan J. Larkin SSC and with a foreword by Archbishop Eamon Martin is published in Ireland and the UK by Messenger Publications. It is priced at €14.95/£12.95.