Father Browne's Kerry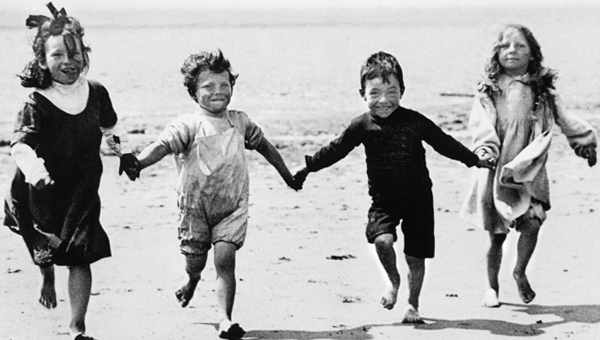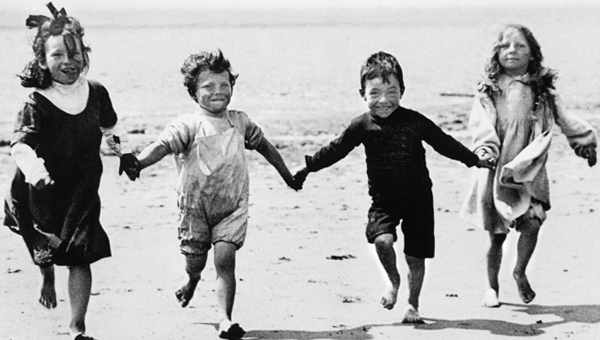 Messenger Publications have just published the latest collection of Fr Frank Browne photos, Fr Browne's Kerry. The Fr Browne SJ Collection, contains almost 42,000 pictures and 1,170 of these were taken in Kerry.
Fellow Jesuit and editor of the book EE O' Donnell has been the curatior of the Father Browne SJ collection ever since he discovered the trunkful of negatives in the basement of a Jesuit house in Dublin.
In this book he has divided the photos into various sections, giving the reader a real 'look and feel' of life in this beautiful county, in the 1930's and 40's.
A priest-led local community crosses a bridge in Annascaul in the 'Townscapes' section whilst sunset at Connor Pass is one of many beautiful scenes in 'Landscapes' (see photo). Miss Riley in her car on Slea Head features in the 'Seascapes' chapter (see photo) and old men at the fair (see photo) are just a few of the real characters in the 'People' section.
'At Work', 'At Play', 'Fair Days', 'Religion', 'Curiosities' and 'Children' – selections of photos masterfully crafted through the unique talent of Fr Browne SJ which, according to Eddie O'Donnell, was developed in Cheri, near Turin, when he was studying philosophy there.
He writes in his introduction that it was during this time that Frank developed an interest in painting and he had the opportunity of visiting many of the famous art galleries of Northern Italy, studying the Old Masters.
"Photographic experts have noted how influential these studies were for the future photographer. He learnt a lot in terms of composition, line, lighting and perspecitve."
Eddie also explains that "The pictures that you see in this book have not been 'cropped' in any way. David Davison, the expert who made the prints, is on record as saying he would not be able to imporve on Fr Browne's framing."
In April of this year the Irish Postal Service launched a set of four Titanic stamps to mark the centenary of the sinking of the cruise liner. Three of Father Browne's photographs and one of Fr Browne himself appeard on these stamps – a real tribute to our 'national photographer'.
Fr Browne's Kerry is available in all good bookshops, priced €23.99, or you can buy it online here.