Film on 'forgotten hero'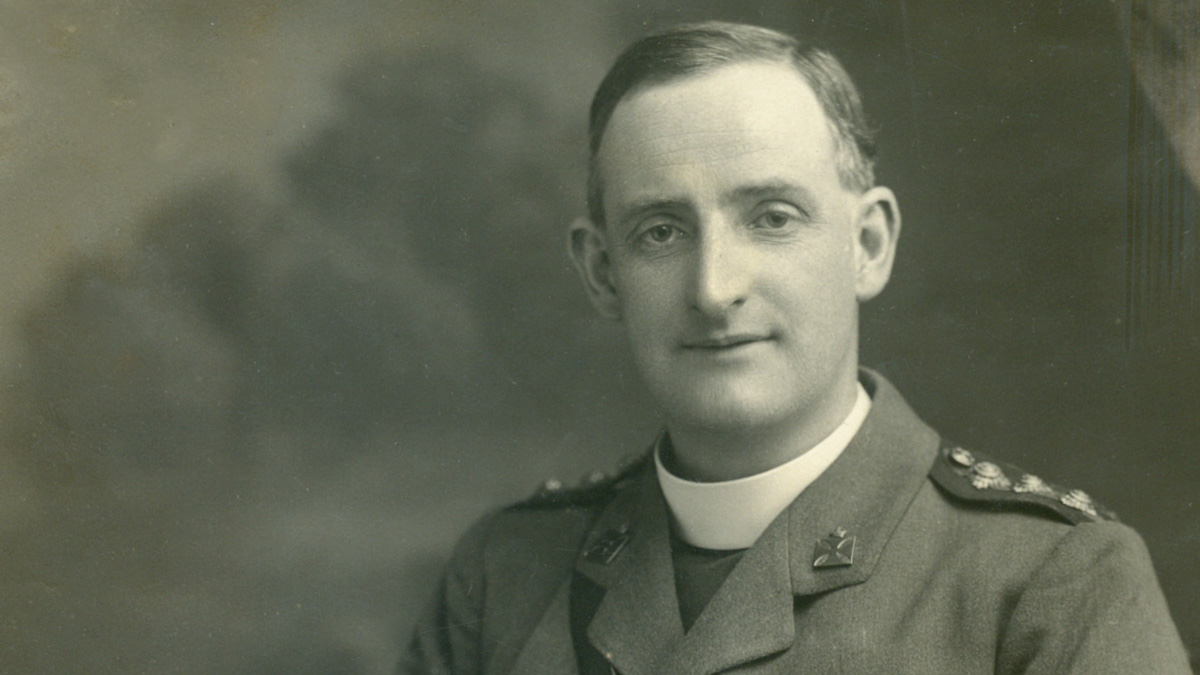 Details of a docudrama about the life of wartime hero Fr. Willie Doyle SJ have just been released by the Catholic network EWTN (Eternal Word Television Network).
The docudrama already dubbed Ireland's Hacksaw Ridge, has the working title Bravery under Fire.  It will explore the life of Fr. Doyle, showing his bravery as an army chaplain in World War I when, disregarding the advice of his superiors and his own personal safety, the Irish Jesuit saved many lives, repeatedly going into no man's land to drag soldiers back to safety.
EWTN say the story is an 'inspiriational' one and they have appointed Newcastle Co. Down man Campbell Miller to direct it. He is filming on location in Passchendaele, Ireland and England.
In April 2018, for the very first time, the historic events will be brought to the big screen and will include readings from Fr Willie's personal diaries, historical footage and re-enactments of his many brave actions.
Producer Campbell Miller said, "I accepted this project as I believe Fr Willie Doyle is a forgotten hero. While other soldiers have got the Victoria Cross for showing one act of bravery, Fr. Doyle performed miraculous acts of bravery each day he was on the front line. In this secular age there is a lot to be learned from his actions, his teachings and his respect for all others regardless of their creed."
The high budget docudrama is the first of its kind for EWTN Ireland, and it will bring significant job opportunities for local cast and crew, when it goes into production here in Ireland next month.
Speaking about the movie and its producer, the CEO of EWTN Ireland, Aidan Gallagher said, "We are absolutely delighted to be producing this movie. It will bring the story of Fr Doyle and his selfless heroism to a wider audience. It is a new opportunity for EWTN and I wish Campbell every success.."
Campbell, who studied film at Ball State University in Indiana, brings to the project over 10 years of experience directing documentaries and short films and a proven track record in producing award winning films — receiving accolades in film festivals around the world, including Orlando, New York, New Jersey, and London, to name but a few.
Campbell's award winning films, Respite at Christmas and Family, were pivotal in EWTN selecting him as the Director of the film.
The film will be shot in London and Belgium, with the majority of its World War I re-enactments taking place in Ireland.