Gonzaga students' part in 'Plean Bee'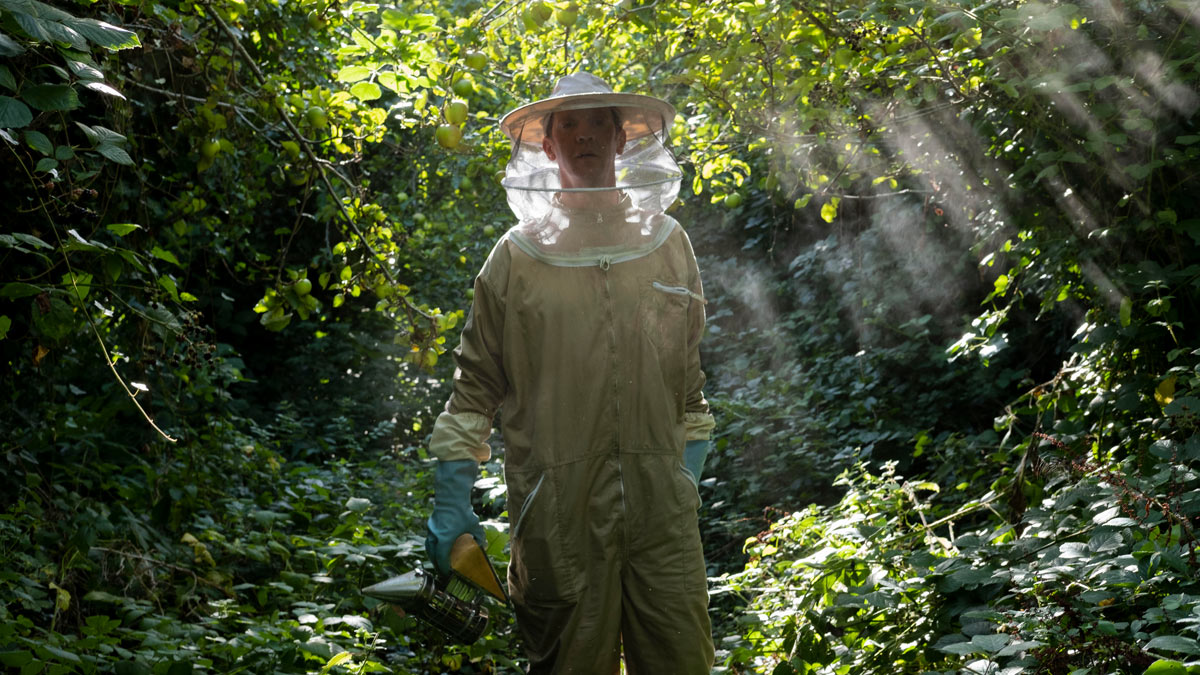 Staff and students of Gonzaga College SJ featured in a documentary, Plean Bee, to mark 'World Bee Day' on Thursday 20 May, 2021 at 9.30 pm on TG4. The programme showcased the All-Ireland Pollinator Plan.
Participants from Gonzaga discussed recent biodiversity initiatives in their school. School Librarian Siobhán McNamara talked about the planting of a new native hedgerow and the creation of 'Managed for Wildlife' areas around the school. Transition Year coordinator Mr Mark Earley, who keeps bees on the school grounds, also featured (see photo).
Green Schools Committee members Seán Radcliffe (Third Year) and Stan O'Beirne (Fifth Year) also appeared in the programme working in the school's walled garden.
Siobhán McNamara says the staff and students were delighted to take part in the programme because it showcased the important work being done all over the island of Ireland to improve biodiversity and help pollinators. She said it was important that the documentary highlight the vital role that pollinators play in our ecosystems and that it would encourage people to take actions in their own homes and communities.
"'Caring for Our Common Home' is one of the four Jesuit Universal Apostolic Preferences, the priorities of the leader of the Jesuits worldwide, Fr Sosa SJ." she notes, adding that, "even the smallest actions can have an impact."
Siobhán also welcomes the fact that it was an Irish language programme as the Irish language is a vital part of our heritage. "As well as being an evolving, 21st-century language, it also gives us valuable insights into how previous generations lived with and took care of our flora, fauna, and landscape."
The programme was produced by Dearcán Media and is now available to view internationally on the TG4 player.