Ladislas Orsy SJ in Ireland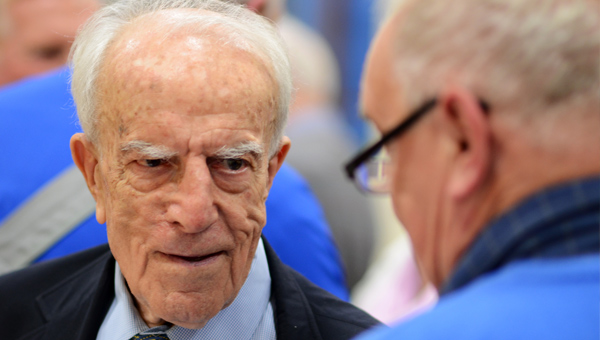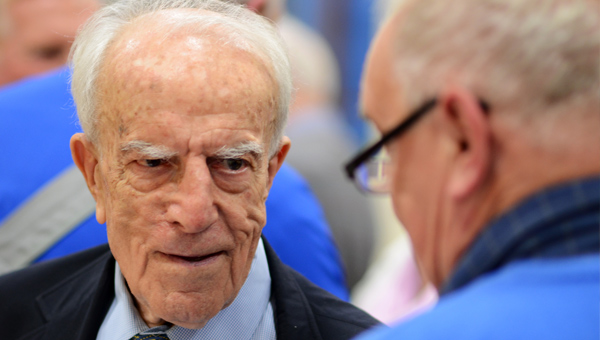 "The Second Vatican Council never fulfilled its purpose," according to Ladislas Orsy SJ. The renowned canon laywer and theologian was in Ireland the week of 11 June to launch the book Reaping the Harvest, a…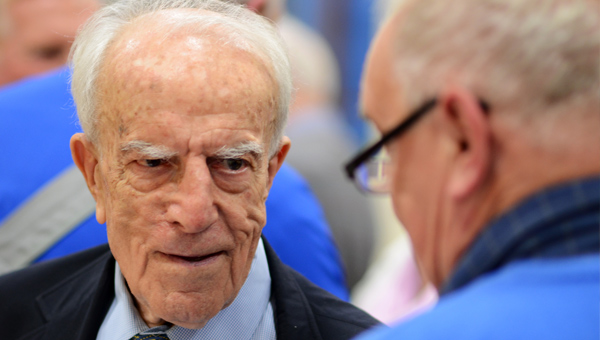 "The Second Vatican Council never fulfilled its purpose," according to Ladislas Orsy SJ. The renowned canon laywer and theologian was in Ireland the week of 11 June to launch the book Reaping the Harvest, a compilation of the proceedings of the seminar on Vatican II held in Manresa Jesuit Centre for Spirituality during the spring.
The book comprises the talks of theologians Sue Mulligan, Jim Corkery SJ and Gerry O'Hanlon SJ and is published by Columba Press.
Fr Orsy is one of the few living eye-witnesses to the proceedings of the Council and he was an advisor to some of the bishops. That was fifty years ago and he claims it is only now, at the age of 91, that he is coming to fully realise what Vatican II was all about.
A key insight was that all the people of God had a role to play in making the vision of the Council a concrete, structured, organisational reality. Unfortunately this did not happen in the years after the Council and now a 'tsunami' of enegy that is the Holy Spirit, was urging people to be part of that mission. At the launch he strongly encouraged people to take on the challenge of the Spirit in hope and with joy even in these troubled times
On Friday 15 June, in the Arrupe Room, Milltown Park, he outlined more of what the Council vision was. In a talk entitled 'Communio' ( the theme of the Eucharistic Congress, held in Dublin that week) he spoke of the importance of 'collegiality' in the Church. The bishops experienced the power of collegiality at the Council, and it was a model of living and working for the entire people of God. he noted that our Eastern sister churches who are one in faith with us, prefer to speak of 'synodality', signifying a communion among all the faithful, created and sustained by the Holy Spirit.
"We need collegiality because we already are in 'communio' with the Spirit and each other. And we need to express 'communio' orgaisationally, because we are human… But we are not fullly human or fully Christian unless we use our creativity. Because God is creative and we are 'replicas' of God." You can watch Fr Orsy's lecture and the follow up Q&A session here.
Fr Orsy also expanded on some of his key insights around 'Communio' in a conversation recorded with Pat Coyle, Director of the Jesuit Communication Centre. He spoke of the importance of 'conversation' and canon law; about tradition ('the tradition' is owned by the whole people of God') and infallibility ('the whole people of God has the gift of infallibility in recognising the gifts God has brought us.') and much more, for over an hour. You can watch the interview here.
Fr Orsy's book Receiving the Council: Theological and Canonical Insights and Debates, is available from Columba Press: [email protected] Price €28.50
Click image below for photo gallery.
[flickr set=72157630209705316 photo=display size=small]