No Belfast agreement
September 6, 2013 in
News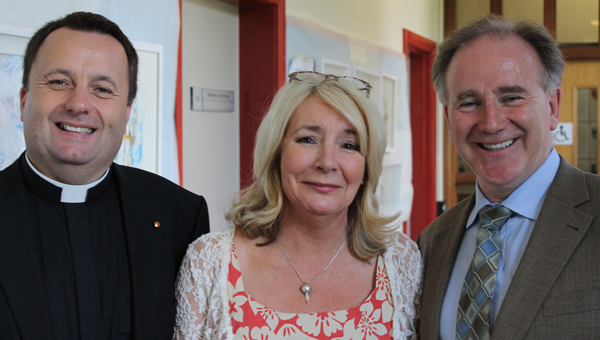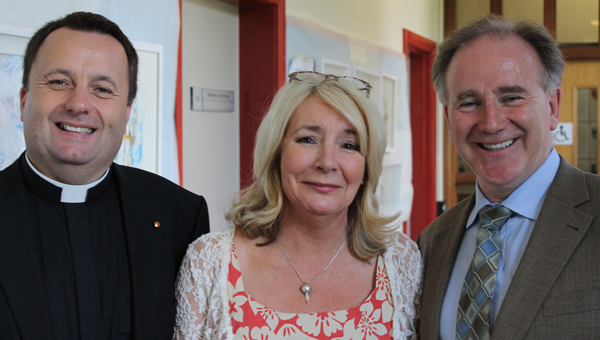 Patsy McGarry of the Irish Times and Fr Tim Bartlett, Advisor to the Irish Bishops Conference went head to head on a debate about the future of the Catholic Church in Ireland and Pat Coyle of the Jesuit Communication Centre chaired the event which was held in St Mary's College, Belfast. It was part of the popular West Belfast Festival but some of the audience weren't in festive mood.
Patsy McGarry used the findings of recent reports into failing vocations and falling mass attendance to hi-light the crisis in numbers faced by the institutional Catholic Church in Ireland today. He said this secularising trend was all the more worrying when taken in conjunction with the sexual abuse scandals that had left many good Catholics reeling and left the Church itself undermined and drastically weakened.
But a woman from the floor took issue with him claiming that in his writings he came across as a 'demented leprechaun' who never had a good word to say about the Catholic Church and who was always focussing on clerical sexual abuse. The Irish Times Religious Affairs correspondent took her 'leprechaun' jibe in good spirit and said he reported what was newsworthy and had indeed covered many 'good news' stories including the phenomenon of Medjugore.
Fr Tim Bartlett said the grim picture painted by Patsy's statistics was only partially true and he cited the recent World Youth Day mass in Rio de Janiro where over five million young people attended an open-air mass on the beach. He said that he had met many young people all around Ireland who were commtited to their faith and to working to make a better world. He also said that many parishes were thriving and going through renewal programmes which were rebuiliding faith and hope in the church that was repentant but reforming.
His upbeat presentation gave rise to another heated audience intervention with one woman saying she couldn't get her sons to darken the door of a church because all they saw was wealth and hob-nobbing with the status-quo whilst the poor suffered on. And journalist Jude Collins also from the floor, said that in his experience young people had completely switched off the Catholic Church not out of any great moral or intellectual stance but just because they were 'bored silly'.
This prompted a discussion about Pope Francis and his commitment to the poor and his encouragement of his pastors to 'know the smell of the sheep'. Very soon the thorny topic of liberation theology was being passionately debated and the chair Pat Coyle had to firmly draw proceedings to a close with the clock showing well over forty minutes of extra time added. Such was the energy and passion generated by the whole event that organisers have agreed to consider a similar debate next year.