Religious Literacy: Challenges for today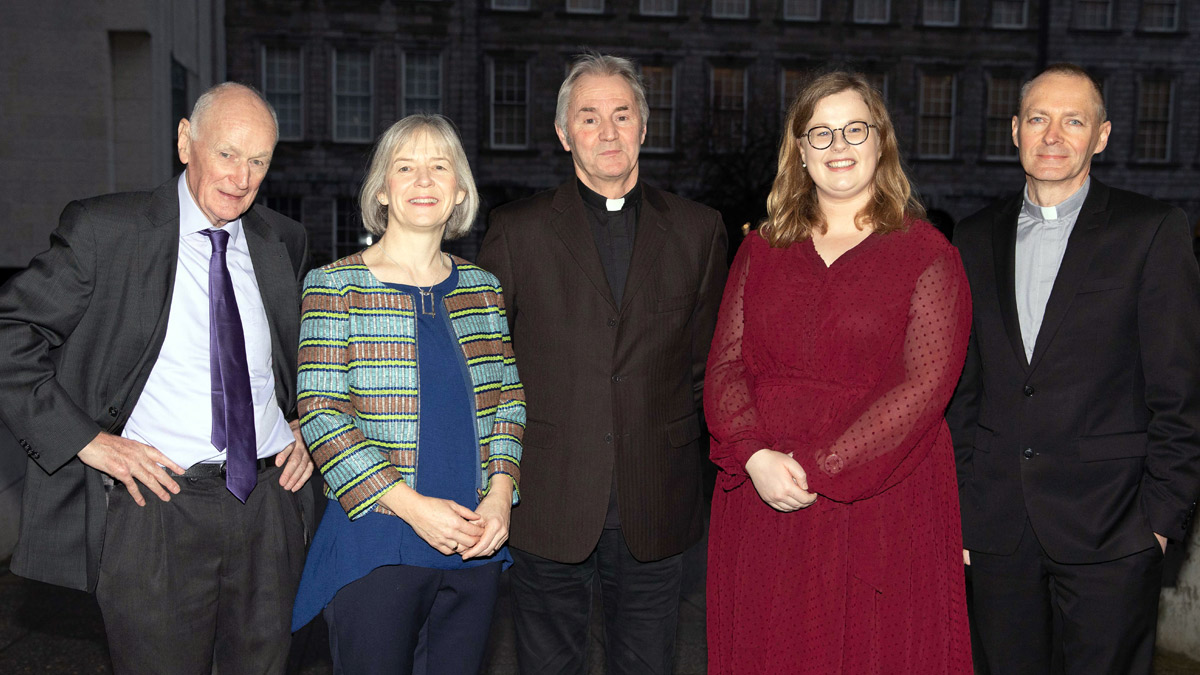 Religious Literacy: Challenges for Today was the theme of the latest conference organised by the Loyola Institute, in Trinity College Dublin. It took place on Thursday 16 January 2020, at 9am in the JM Synge Theatre, TCD. A wide range of people attended the event, including academics, educationalists, students, Jesuits and colleagues, along with members of the general public. Read below a summary of the day's proceedings by Michael Kirwan SJ of the Loyola Institute.
Religious Literacy: Challenges for Today
This colloquium explored the increasing estrangement of western societies from traditions of religious (especially Christian) belief and practice: a description of 'how things are, and what can be done' across European contexts – Italy, Scandinavia, and the United Kingdom – followed by an examination of the Irish situation.
Illiteracy, according to Professor Alberto Melloni, needed to be understood non-moralistically, as a failure to get on top of the super-complexity of knowledge. We need, therefore, to avoid moralistic approaches: either condemning unbelievers as 'Godless', or dismissing the unsophisticated faithful as 'superstitious'.
The legal and political consequences of religious illiteracy were demonstrated by Johanna Lundberg and Ryszard Bobrowicz in a Swedish case study. Where the State has a programmatic, secularist, understanding of what is acceptable, it allows no space for mediating disputes such as the 'Muslim handshake' debate.
Nick Spencer, from the London-based think-tank Theos, cited vivid examples of misrepresentations by the British press, but also fruitful experiences- provided religious groups do not expect the media to be their mouthpieces. Francesca Cadeddu, from Bologna, described the historical and contemporary challenges of school education in Italy.
What is 'religious literacy', according to these speakers? It is an ability to organise complex knowledge and to embed it in practices- being able to count is not the same as having a grasp of mathematics. 'Faith' is an orientation to the world, like a sunbeam which we look along, or look through, rather than look at.
Fr. Gerard Condon, Frances Rowland, Emma Rothwell, and Fr. Gerard Tanham offered parish, primary, secondary and diocesan perspectives on education and faith formation (including Church of Ireland). The day concluded with a call to radical renewal, through greater synodality.
What is to be done? The first step, taken by all the presenters at this stimulating colloquium, was to begin to define religious literacy- and its opposite- in new ways, and to imagine more creative strategies for responding effectively.
Michael Kirwan SJ
Photo: Dr Con Casey, Associate Director of the Loyola Institute with conference speakers Frances Rowland, Fr Gerard Tanham, Emma Rothwell and Fr Gerard Condon