Suicide prevention strategies
September 20, 2012 in
News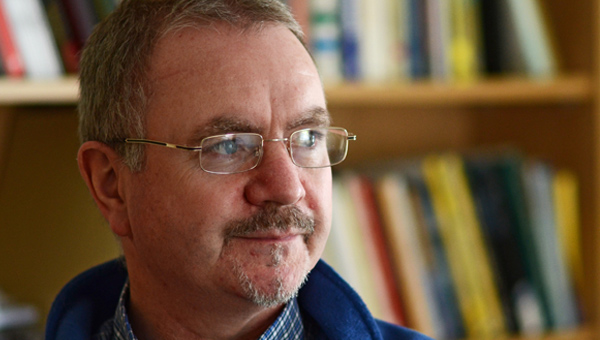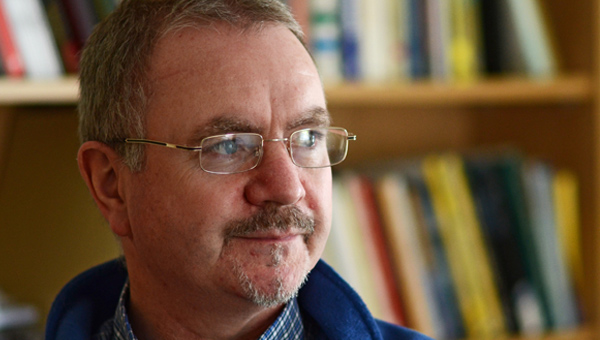 Brendan McManus SJ was interviewed by the Fermanagh Herald on September 12 about the suicide of his brother seven years ago as part of their Suicide Awareness week, 10-17 September 2012. Brendan was highlighting the devastation caused in a family by a suicide, describing it as a "horror" for those involved.
Brendan recommends seeking help, and getting expert help, for those considering taking their own lives. Brendan had also attended the Console World Suicide Prevention Conference in Croke Park earlier in the week where he heard the latest research on the topic. What was most interesting was the use of mindfulness and meditation techniques to help people get perspective on emotions and also get direction for their lives.
Interview with Brendan McManus SJ
by Ryan Smith (Fermanagh Herald journalist)
"IT WAS my mother's house that everyone was gathering in. It was desperate, just a ferocious experience – I never want to do that again. It's the fear, the shock; everybody's in desperate shock about what's happened – and there's panic and there's really high anxiety. But it's not like another funeral, this is completely different because of what's happened."
Brendan McManus, a Lisnaskea-born Jesuit priest whose brother, Donal, died by suicide in 2005 at the family's farmhouse in his hometown remembers the moment he arrived home from a holiday in Spain, having heard hours before of his brother's death.
"I'm on holidays and I turned off the phone, just to have a holiday and relax and get away from everything. I was with another friend , and he got a call on his phone. They were trying to get me, frantically, to give me the news that my brother had died and that he died by suicide, which I think is the worst news you ever want to get in your whole life."
He continues: "I tried to get home immediately, but I couldn't get home that day at all, I just could not get on a flight.
So I got home the next day – so that was a desperate day I spent away. I've never prayed as much in my whole life – just trying to get through. Everyone's at home, gathering around this – and I'm away."
On the plane Brendan and a friend, also a Jesuit, discussed funeral arrangements, trying to invent a meaningful ritual as there is none for suicide.
"You always feel a bit guilty," he says. "'I should've stayed at home' – all these mad thoughts go through your head.
"I was very distressed and very upset but I knew he hadn't been well before that. Though I never thought it would come to that, honestly I never thought it would get that bad.
"He definitely suffered from depression, for a number of years but he had been going down hill a bit in the sense of becoming a bit more disconnected and becoming a bit harder to reach."
When he arrives home to his mother's house, Brendan was met with a mixture of shock and confusion.
"Nobody knows what the hell has happened, and why it's happened and people are imagining all sorts of things.
"The key thing is to make sure people are all right. I asked people to turn off their phones and I just got people to talk about what they felt – and they said things about shock, and fear, and a bit of anger – just people completely taken by surprise and in shock."
Brendan himself said the funeral mass, describing it as 'one of the worst days' of his life.
"I found it tremendously difficult – I didn't know if I'd be able to do it.
"There's also a temptation not to talk about suicide – and we came to that moment but we said no, we're going to tell it like it is and we're going to talk about it."
There's a kind of horror associated with suicide that you don't get in a normal death, the person choses this often wrongly thinking they're doing the family a favour.
Marking his seventh anniversary last week, Fr Brendan says that while he is at peace now, it is something he will never forget.
"It never leaves you, the issue never leaves you: Your brother has taken his own life and he is gone. I'm definitely more at peace with that but I've had help from a suicide support group (Console.ie)."
He concludes: "If I could save one person's life. If I could prevent one family going through what we went through, I would do everything I could.
"The key thing is, they have to talk – you have to get help, and good help."