A global vision for Jesuit education
Fr Sunny Jacob SJ is an Indian Jesuit based now in Galway with the Jesuit community there. He works with the Educate Magis team in the city. They are a group of mostly young laymen and women involved in servicing the Educate Magis platform – an online resource for all those involved in Jesuit education around the world.
In this second part of his interview with Pat Coyle of Irish Jesuit Communications, he explains the work of the Educate Magis team both online globally and in person with the staff and students of Jesuit schools in Ireland.
He also talks about his role as a member of the Secretariat for Jesuit Education which is based in the Curia office in Rome. The Secretariat he says looks after the policies and principles of the Order regarding Jesuit education across the world.
Below is a poem written by Fr Sunny in honour of St Ignatius, the founder of the Jesuit Order entitled 'The Pilgrim'.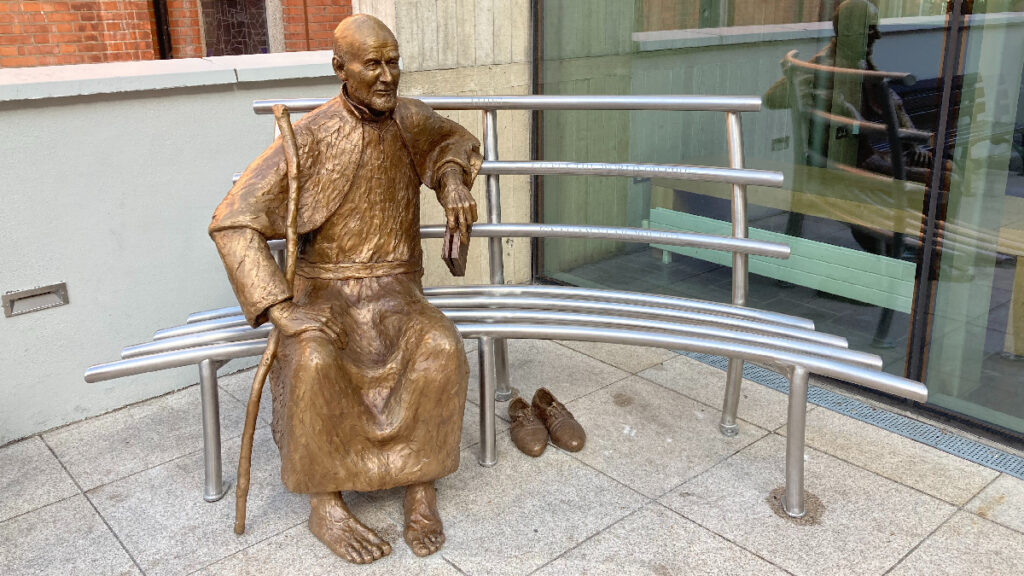 A Pilgrim in and out?
May sound odd to many
True, a Cannon Ball moment made him one,
The pilgrim who travelled ubiquitously
Miles, yes, on rough path,
Innermost and external,
Ambled hills and valleys, oceans and streams
Marched on murky and grimy path
Sat in a cave on contemplation
Enduring fasting and begging
Praying and yearning, gawking and yielding
To the surpassing power of the Spirit
Like a pupil, taught by the Master
Renewed in his inward-journey,
Oh! he gazed at the unfathomable realm of life
The stars and heavens glittered in his inner eyes!
Erudite that God is dynamic,
He altered on his journey
Conquered the mighty vanity,
Abandoned the old, assumed the new
Flogged on the ego
Cleansed the guiltiness
Vowed to follow His path in 'Magis'
Finding God in all things.
Serving all for Him, not counting the cost,
'Cura Personalis' as his ways!
The Pilgrim sauntered from self to God,
This world to the Other World…
Yes, a voyage from Inigo to Ignatius…
One from vanity to humility
From dimness to brightness
From the old to new;
A new man, a new world
A new mission…AMDG!
Yes, From his view to His vision,
Through his inward and outward journey,
Both at a time…
For a worthy life for God and all!
Sunny Jacob SJ