Adolfo Nicolás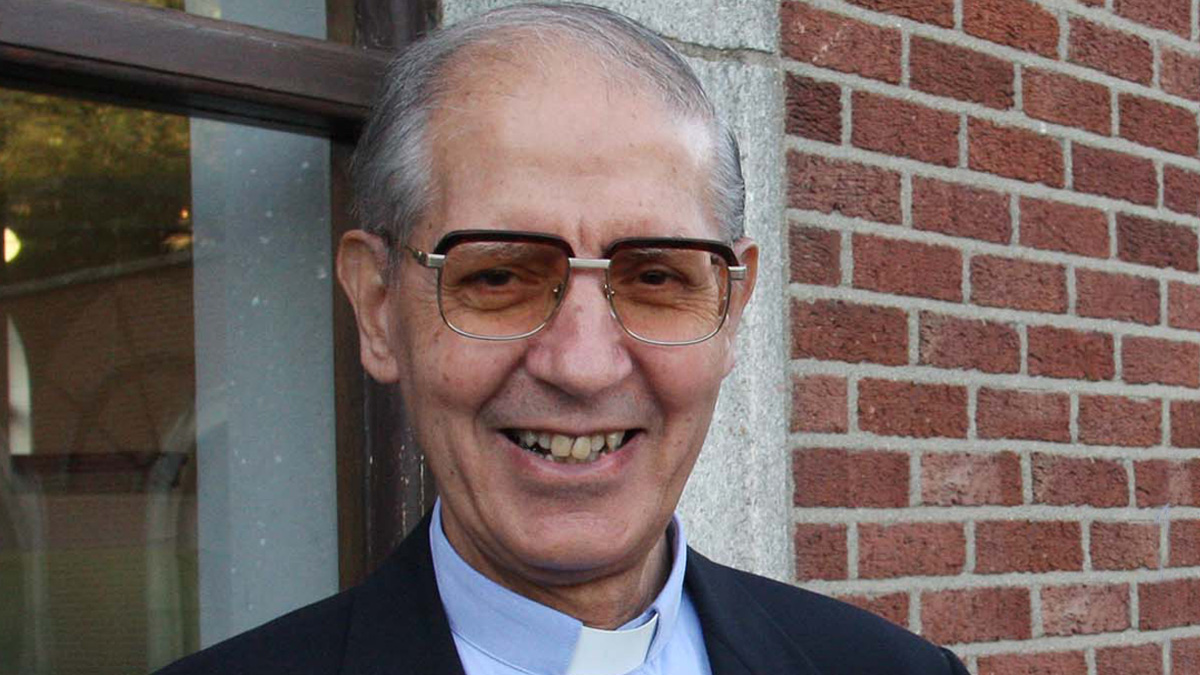 The thirtieth Superior General of the Society of Jesus, Adolfo Nicolás strengthened and guided the Society in its commitment to faith and justice the world over.
Adolfo Nicolás Pachón was born in Villamuriel de Cerrato, Northern Spain, in 1936. His father, a military man, was transferred to Barcelona when Adolfo was very young, and much of his schooling happened there. He completed his final years of high school in a Jesuit college in Madrid, following which, in 1953, he entered the Jesuit novitiate at Aranjuez.
As part of his training Fr Nicolás studied at the University of Alcalá, where he obtained a licentiate in philosophy. This achieved, he decided in 1960 to travel to Japan, where he first studied Japanese before undertaking a degree in theology at Sophia University in Tokyo. He was then ordained into the priesthood in 1967.
The following year, having completed his studies in Japan, Fr Nicolás returned to Europe, travelling to Rome where he attended the Gregorian University. He travelled back to Japan, after earning his doctorate in theology in 1971, and took up a position as Professor of Systematic Theology at Sophia University, where he remained for several years.
Fr Nicolás' work over the coming decades took him across Southeast Asia; in 1978 he was made Director of the Pastoral Institute of Manila, in the Philippines, and later worked in South Korea. He became as rector of the novitiate in Tokyo 1991 and two years later was appointed Provincial of the Jesuit Province of Japan. He believed strongly in the work being done by missionaries in Asia and fought with the Vatican towards the end of his tenure as Provincial over the issue of increasing the power of local authorities for Church decisions.
Following his time as Provincial Fr Nicolás spent four year working as a pastor among poor immigrants in Tokyo. His skills in governing were not to be lost, however. In 2004 he was named Moderator of the Jesuit Conference for Eastern Asia and Oceania, where his responsibilities stretched across a number of countries in the Far East.
The Jesuit Superior General at the time, Peter Hans Kolvenbach, retired in 2008, and at the resulting General Congregation Fr Nicolás was elected on the second ballot as the 30th Superior General of the Jesuits. In his eight years in this role Fr Nicolás sought to further the Society's commitment to the poor and those in need across the world. The similarities are frequently noted between him and his predecessor Pedro Arrupe, who like him was a Spanish missionary in Japan.
In 2014 Fr Nicolás announced his intention to step down as Superior General once he reached his eightieth birthday, following in the footsteps of his predecessor, Peter Hans Kolvenbach, who also chose to resign rather than remain in the position until his death. And so at the 36th General Congregation of the Society of Jesus in late 2016 Fr Nicolás was replaced by Arturo Sosa, the first Latin American Superior General of the Jesuits.