Michael Hurley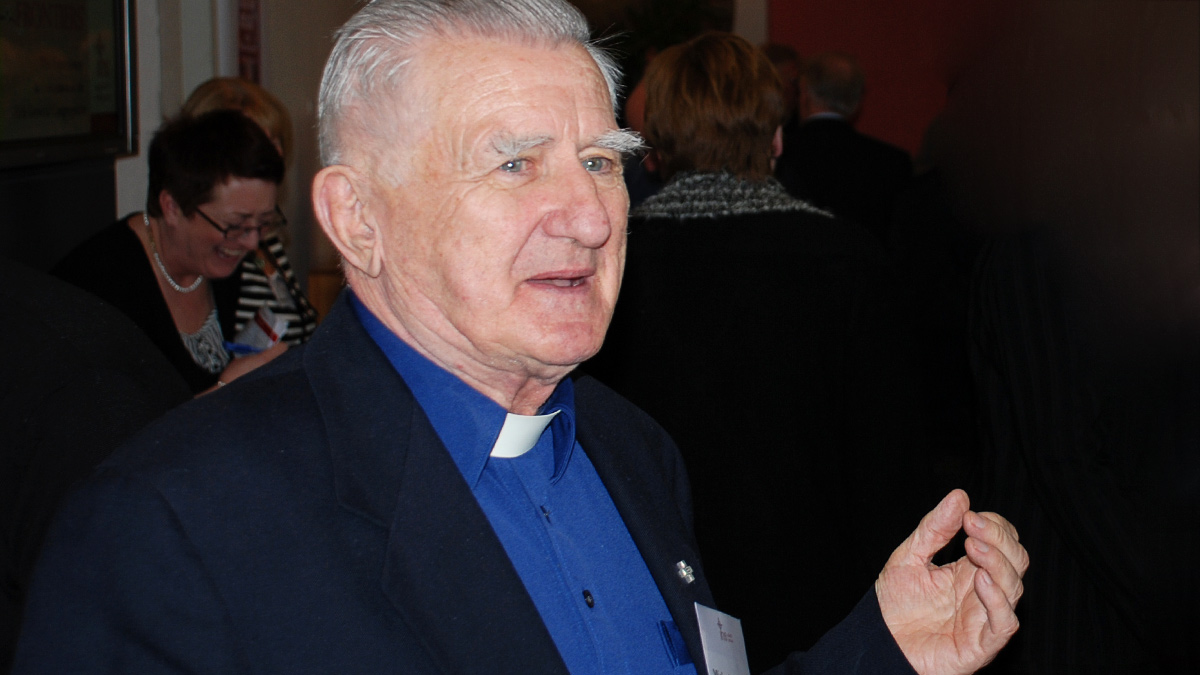 Referred to as the 'father of Irish ecumenism', Michael Hurley devoted his life to promoting unity in the midst of conflict and division.
Michael Hurley was born in Ardmore, Waterford, in 1923. After having attended school at Mount Melleray he entered the Jesuit noviciate, at the age of seventeen. As part of his studies to become a Jesuit, Fr Hurley was educated in University College Dublin and the Catholic University of Leuven in Belgium, before completing his doctorate in theology in the Gregorian University in Rome. He was ordained a priest in 1954 and, having finished his studies, began teaching at Mungret College near Limerick in 1958.
Throughout his time as a Jesuit, Fr Hurley was a strong advocate for ecumenism, that striving for unity between the various Christian churches which was given real impetus at the Second Vatican Council between 1962-1965. Fr Hurley was a true pioneer in giving practical expression to the revised ecclesiology of the Council. He left his teaching role at Mungret in 1970 and then co-founded the Irish School of Ecumenics at Milltown Park.
The school dealt with relations in Northern Ireland at a time when the Troubles were very much a reality of people's everyday lives. However, the then Archbishop of Dublin, John Charles McQuaid, did not approve of Fr Hurley's work with the school, and a ban was issued on him speaking within the archdiocese on ecumenical matters. This was only lifted through the intervention of the Jesuit provincial in Ireland. Archbishop McQuaid died in 1973, but his successor continued his opposition against the school, and in 1980 Fr Hurley felt it necessary to step down as director.
This was by no means the end of Fr Hurley's active role in ecumenism in Ireland, however. In 1983 he co-founded the inter-church Columbanus Community of Reconciliation in Belfast, as a place where Catholics and Protestants could live together. He himself lived and worked there for ten years before moving to the Jesuit community in Milltown Park in 1993. That same year he received an honorary doctorate from Queen's University Belfast, and Trinity College awarded him one two years later.
From 1995 to 2004 Hurley was the Province Co-ordinator for Ecumenism, and the Director of the Spiritual Exercises of St Ignatius from 2004 until his death in 2011, at the age of eighty-seven. In 2008, Archbishop Diarmuid Martin apologised to Hurley for how he had been treated in the past, and acknowledged the greatly important work he had done.