Belvedere College SJ commemorates 1916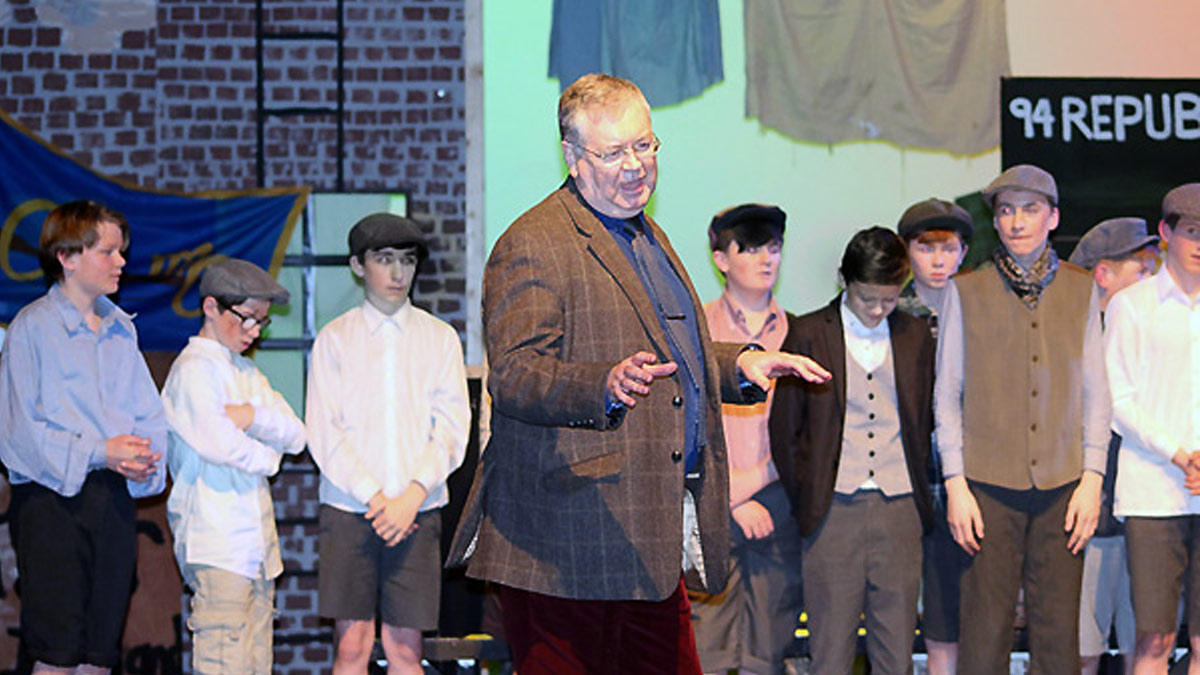 Children of the Revolution storyteller Joe Duffy was among many others as Belvedere College SJ commemorated the 1916 Rising on April 29 & 30, with an outstanding exhibition of student art and media work as well as a First Year Play and various talks and discussions.
Joe took part in the Strong Hearts Stir event as he gave a lecture in the O'Reilly Theatre entitled 'The Children of the Rising' and he was photographed in a play under the same title with students of Belvedere College SJ and students of neighbouring schools. Former Taoiseach John Bruton and university academics panelled a lively discussion on 'Would Ireland have achieved independence had the Rising never taken place?' and a lecture on 'Belvedere Boys in 1916' included the life of Cathal Brugha; from Belvedere to the Barricades.
Food and Nutrition in 1916 was talked of and a true story with witness statements from the Bureau of Military History was delivered by author and journalist Gene Kerrigan. An archivist from the neighbouring Temple Street Children's Hospital linked in with health problems of the Rising. And a strong connection was established with former schoolboy Joseph Mary Plunkett as his great-niece Honor Ó Brolcháin presented a lecture.
Many projects were researched and produced by Belvedere College's students; the work exhibited in the Georgian surroundings of Belvedere House were magnificently displayed. Tickets for the First Year Play were available online. The National Archives of Ireland helped with Special Projects as part of the wide Belvedere community. The secondary school's unofficial motto men for others was exemplified at this big occasion for the commemoration of the 1916 Rising.