Willie Doyle SJ's canonisation cause opens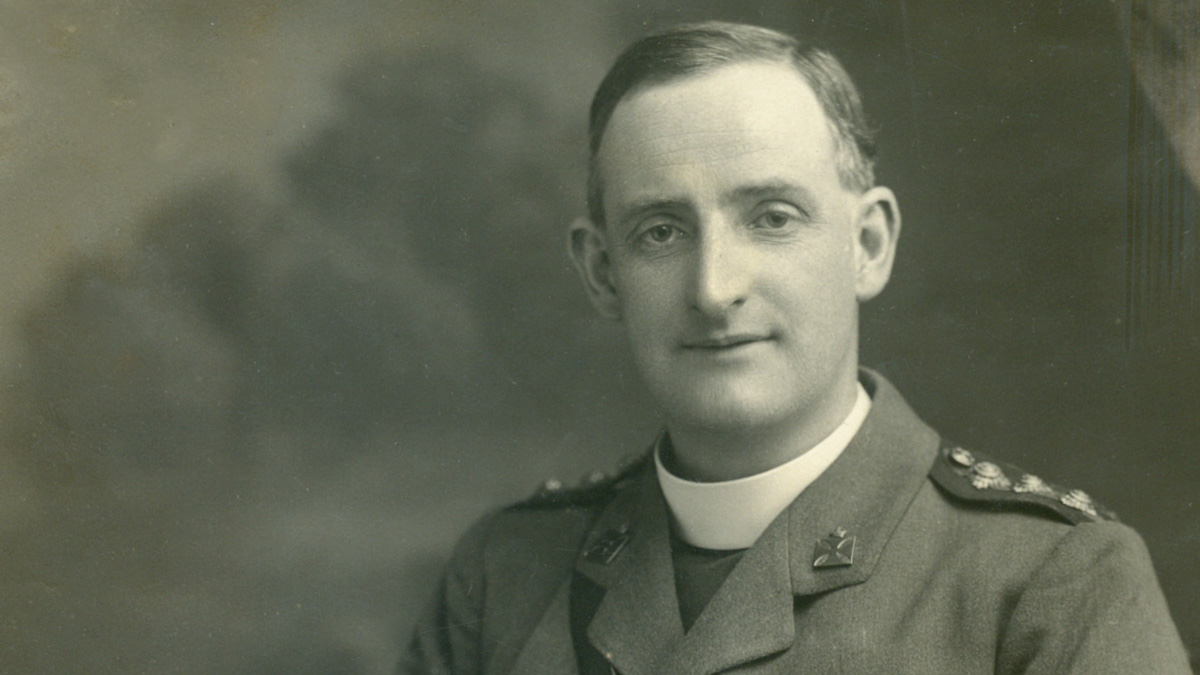 Bishop Tom Deenihan, the Bishop of Meath, announced on Thursday 27 October 2022 that he is to open the cause for the beatification and canonisation of Fr Willie Doyle SJ.
Fr Doyle was renowned for his heroism as a military chaplain during World War I, and since his death on 16 August 1917, he has developed a reputation for sanctity and intercessory power. His cause will be formally opened at a ceremony in the cathedral of Christ the King on Sunday 20 November 2022 at 5 pm which the Irish Jesuit Provincial, Fr Leonard Moloney SJ, will attend. All are welcome.
The Irish Province has been supporting a group (The Fr Willie Doyle SJ Association) led by Mr Pat Kenny who have dedicated themselves to promoting Fr Doyle's cause.
Willie Doyle SJ was born in Dublin in 1873 to an affluent Catholic family and entered the Society of Jesus in 1891. He taught in two Jesuit schools, Clongowes Wood College and Belvedere College and was ordained in 1908. He volunteered as a chaplain in WW1.
Willie Doyle SJ has touched the lives of many people, especially those he ministered to in the hellish trenches of the First World War. He was renowned for his selfless care of the young soldiers in that war, for his heroism, and his deep penitential spirituality. Many draw attention to his sense of humour, positive attitude, and upbeat disposition which supported the soldiers to whom he was chaplain during dark and dangerous times in the trenches.
He was also known as a practical joker who from an early age displayed tender care for all those he came in contact with, and from an early age. he continues to fascinate people today, one hundred years on from his death in the First World War.
Willie Doyle was commemorated in an exhibition at a number of events in Dublin in 2017 to mark the centenary of his death in the Battle of Passchendaele, Flanders. He died attempting to save injured soldiers from the battlefield. The cause for his canonisation has become increasingly popular in recent times and it is hoped that this espousal of that cause by the Bishop of Meath will help hasten the day when he will be declared 'blessed, and 'saint.'
For more information on Fr Doyle's life click here.