Tackling energy poverty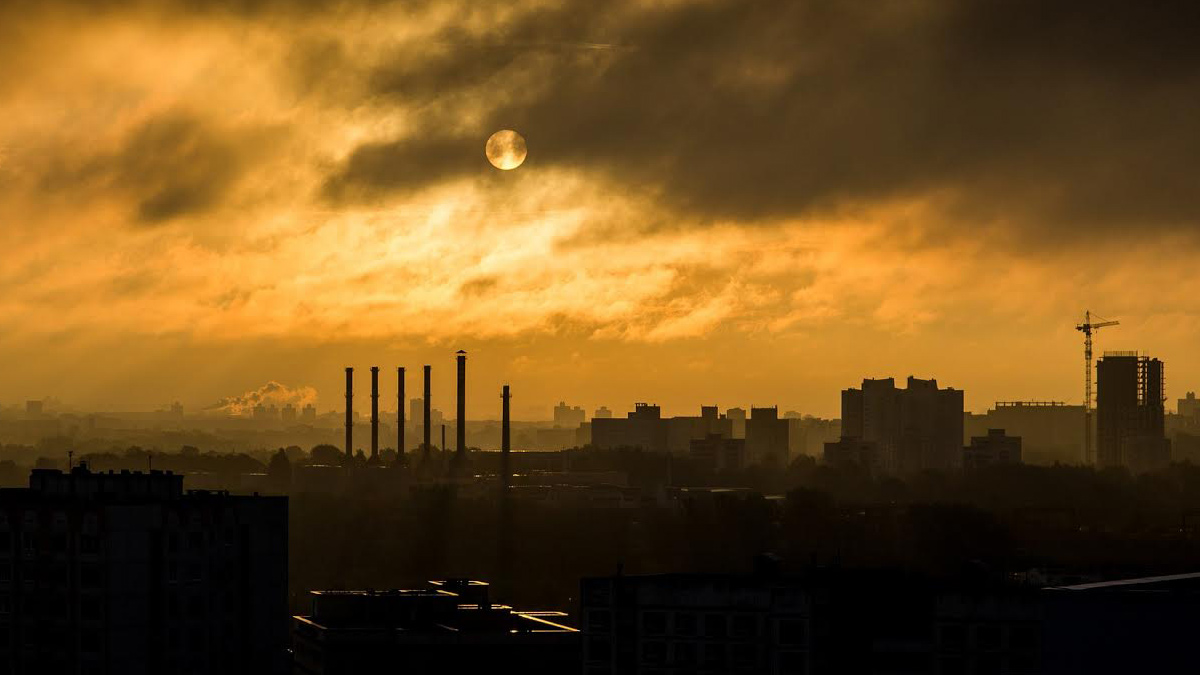 The Jesuit Centre for Faith and Justice were one of twenty organisations that submitted recommendations for a new Energy Poverty Strategy to the Minister for Environment, Climate and Communications. The submisions were made in mid-July 2022.
According to Dr Ciara Murphy of the Jesuit Centre for Faith and Justice, energy poverty is a reflection of the inequality in our society. "It is exacerbated by poor quality housing, unaffordable rent and increasing living costs," she says, adding, "Tackling this issue requires a holistic governmental approach which addresses the root of the problem, not just the symptoms".
With this in mind and in the light of the climate and cost of living crises the coalition of groups, many of whom work with communities suffering from social exclusion and inequality, called on the Minister to publish a new Energy Poverty Strategy before winter sets in. They also urged him to adopt a 'rights-based' approach to the development of the Strategy, by liasing with anti-poverty, housing, Traveller, disability, health, community, social justice and human rights groups.
The statistical facts are grim according to the JCFJ. Up to one third of Irish households currently live in energy poverty, as electriciy and gas prices have increased by over 170% across Europe.
Ireland is one of the worst hit countries in Europe becasue of its extremely high reliance on fossil fuels. But Ireland's Energy Poverty Strategy lapsed in 2019. There is no long term planning, accountabily or policy creation in terms of energy poverty.
Accoridng to the coalition the absence of coherent strategy and long-term planning on energy poverty has left low-income households and vulnerable groups particularly exposed to the latest energy price shocks.
"While energy poverty and related cost-of-living concerns will justifiably dominate Budget 2023, to have real impact, any measures to alleviate these should be considered in the context of a longer-term whole-of-government strategy," they contend.
The group recommends seven key principles to underpin a new Energy Poverty Strategy:
A whole-of-government approach: Place the Strategy on a statutory footing to ensure policy coherence and a whole-of-government approach
Improve data collection on energy poverty
Move beyond 'the expenditure' method of measurement (i.e. if a household spends 10% or more of its disposable income on energy, it is considered to be in energy poverty) and take into account the additional financial burden often shouldered by older people, those who live with long-term health conditions, and disabled people. The expenditure method only provides a snapshot at a certain point in time. Whether a household experiences energy poverty can fluctuate depending on the time of year, change in income, and energy prices.
Combine the expenditure method with the "subjective method" when measuring energy poverty. The subjective method relies on self-reported data on ability to keep your home warm, utility arrears, ability to transition to sustainable sources of energy, etc. This will require gathering first-hand views of those living in energy poverty, as they will best understand what is needed to eradicate the problem.
Introduce effective monitoring and accountability mechanisms to track progress and make course corrections, including specific targets for groups at highest risk of energy poverty, including groups at high risk but currently under-represented in official statistics such as members of the Traveller community. Clear monitoring and accountability mechanisms that are measurable, actionable, and time-bound are essential to policy coherence and protecting citizens' rights under the Aarhus Convention.
Public participation: Include those with lived experience of energy poverty at all stages of the design and delivery of a new Strategy
A rights-based approach: consult and collaborate with relevant anti-poverty, housing, Traveller, Disabled People's Organisations, health, community, social justice and human rights bodies; provide seats for such bodies on the Energy Poverty Advisory Group, to ensure the Strategy is fully poverty and equality-proofed.
Align with climate justice: Prioritise win-win climate action policies that address inequality and ensure that the cost of climate mitigation and adaptation measures does not fall unfairly on marginalised and vulnerable groups. Aim to eradicate both energy poverty and energy pollution at the same time by, for example, increasing retrofitting and energy efficiency measures directed at households experiencing energy poverty.
Commit to delivering an Energy Poverty Act in 2023 to ensure accountability and long-term political commitment towards the eradication of energy poverty.
Along with the Jesuit Centre for Faith and Justice the other signatories included: Age Action, Clondalkin Travellers Development Group, Community Law & Mediation, Community Work Ireland, FLAC, Fridays for Future, Friends of the Earth Ireland, the Independent Living Movement Ireland, the INOU, The Irish Heart Foundation, the Irish Rural Link, the Irish Traveller Movement, the National Traveller MABS, the Northside Partnership, Not Here Not Anywhere, Pavee Point, The Society of St Vincent de Paul, TASC, and Threshold.