Fr Adolfo Nicolás RIP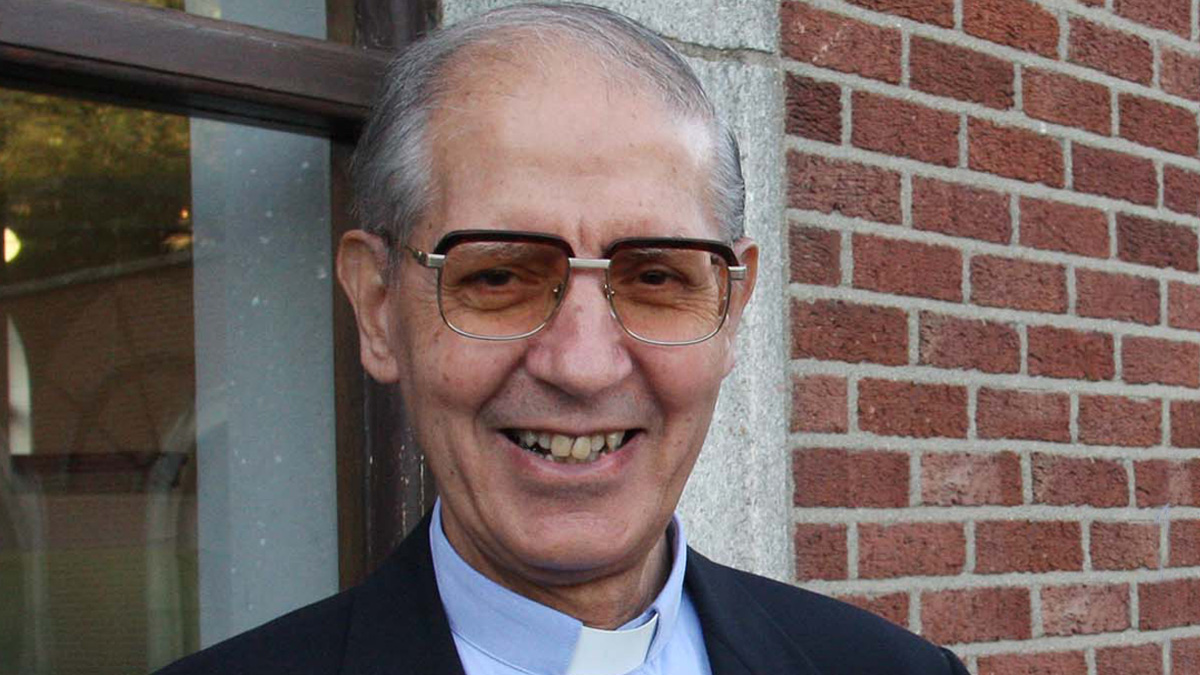 The former Superior General of the Jesuit Order worldwide Fr Adolfo Nicolás died peacefully in Tokyo this morning, Wednesday, 20 May 2020. He was Superior General of the Society of Jesus from 2008 until 2016.
Fr Adolfo visited the Irish Jesuit Province in 2009. He inspired many as he shared his understanding of Ignatian spirituality and its relevance for Jesuits and their co-workers in the fields of education, spirituality, parish work, and education in the 21st century.
He urged them to be creative and imaginative as they took the wisdom of Ignatius and applied it to their own fields of work in whatever part of Ireland they were.
Fr Adolfo was invited to Ireland by Fr John Dardis, Irish Jesuit Provincial at the time. Speaking from the Jesuit Curia in Rome where he now works, John commented: "I remember him as a man of extraordinary simplicity and at the same time of real depth. His visit to Ireland was one of the highlights of my time as Provincial. I remember his sense of fun, his charm as we drove to the different venues. I also remember in particular the way he could connect with the students at Crescent College Comprehensive, both as he celebrated Eucharist and afterwards as he visited different parts of the school."
Click here » for a booklet with all the homilies and addresses which Fr Adolfo delivered during his Irish visit.
Fr Nicolás was born in Palencia, Spain, on 29 April 1936, and he entered   Society on 14 September 1953. He was ordained a priest on 17 March 1967.
As a scholastic, Fr Nicolás was sent to the mission of Japan, where, among other things, he was professor of theology, rector of scholastics, and provincial. He later dedicated himself to social work with immigrants in Tokyo.
Irish Jesuit Paul Campbell, who lived and worked with Fr Nicolás in Japan, tells the story of a friend of his who went to do his Tertianship in Manila: "The first Jesuit he met helped him move all his stuff into his new room. It was Nico." Paul added: "For me, Nico's most remarkable quality was his joy. There were things that would upset me and I'd talk about them with Nico. He would most often agree with my opinions but would always remain serene. He was the best teacher I ever had."
Fr Nicolás lived and worked in the Philippines for ten years where he served as director of the East Asia Pastoral Institute (EAPI) and as president of the Conference of Provincials of East Asia and Oceania.
He was elected Superior General by the 35th General Congregation on 19 January 2008. He resigned that position on 3 October 2016. Read more here ». or visit the Fr Adolfo Nicolás memorial website.
The current Superior General, Fr Arturo Sosa, said in his statement from Rome that "Fr. Nicolas gave of himself throughout his life. It was a life marked by intense service, serene availability and a profound ability to live inculturation in Japan, where he went as a young Jesuit. It was a culture that he loved very much and in which he invested himself."
Fr Sosa went on to speak of Adolfo Nicolás's time as Fr General, noting that it was a time "marked by his sense of humour, courage, humility, and his close relationship with Pope Francis."
He added that due to current travel restrictions, he was unable to travel to Japan for the funeral, "but I assure all his many friends there of my closeness, compassion, and condolences."
And Fr Sosa concluded, "All those who worked with Father Nicolás at the General Curia greatly appreciated his presence during his term as General. He will be greatly missed throughout the Society as a wise, humble and dedicated Jesuit, a man of grace and wisdom, simple, unpretentious."
The funeral of Father Adolfo Nicolás will take place in Tokyo on Saturday, 23 May at 5 p.m. at St. Ignatius Church. The celebration will be broadcast live, in English, on the internet. A memorial Mass will be celebrated in Rome in the Church of the Gesù at a date to be determined. It will be available live on the Jesuit Curia in Rome's YouTube channel.
The prayer below was inspired by a personal meditation of Father Nicolás on the miraculous catch of fish as recounted in chapter 21 of St John's gospel.
Fr Adolfo Nicolás's Prayer
Lord Jesus,
What weaknesses did you see in us that made you decide to call us, in spite of everything, to
collaborate in your mission?
We give you thanks for having called us, and we beg you not to forget your promise to be with
us to the end of time.
Frequently we are invaded by the feeling of having worked all night in vain, forgetting,
perhaps, that you are with us.
We ask that you make yourself present in our lives and in our work, today, tomorrow, and in
the future yet to come.
Fill with your love these lives of ours, which we put at your service.
Take from our hearts the egoism of thinking about what is "ours," what is "mine", always
excluding, lacking compassion and joy.
Enlighten our minds and our hearts, and do not forget to make us smile when things do not go
as we wished.
At the end of the day, of each one of our days, make us feel more united with you and better
able to perceive and discover around us greater joy and greater hope.
We ask all this from our reality. We are weak and sinful men, but we are your friends.
Amen.