Scientist alumna honoured at Crescent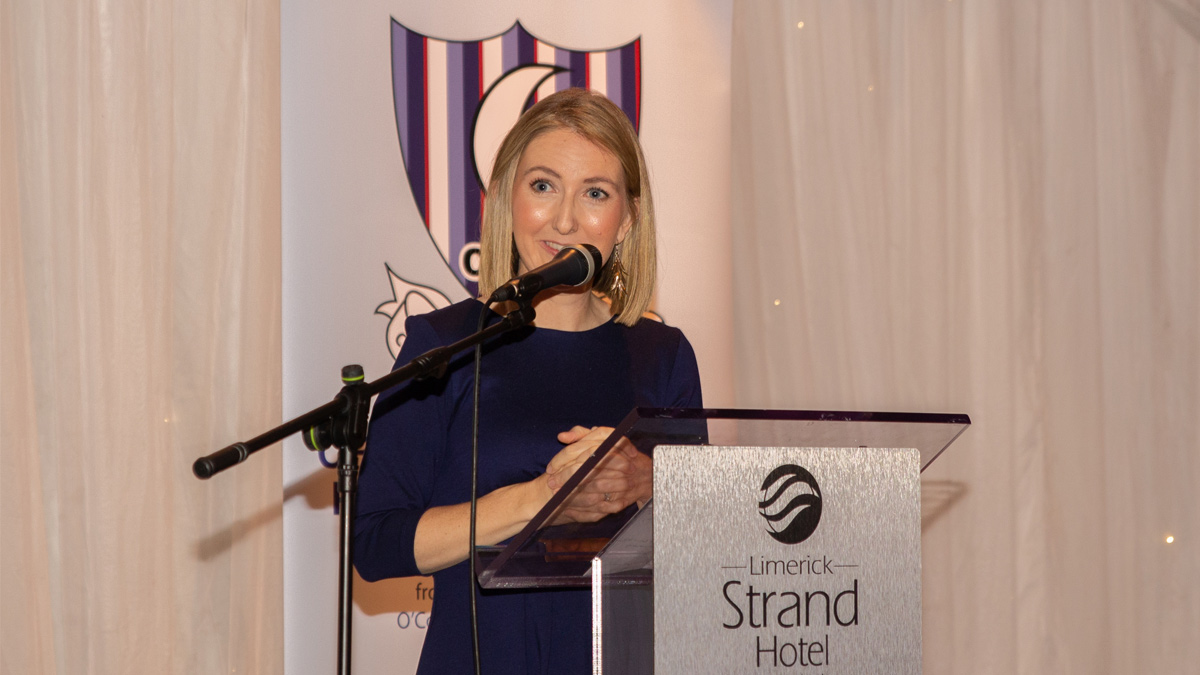 Dr Caitriona Jackman was presented with the '2019 Roll of Honour' award at the Crescent College Past Pupils Union Dinner in Strand Hotel, Limerick, on 9 November 2019. She graduated from the Jesuit school in 1999 and is now Associate Professor of Physics and Space Science at the University of Southampton, and a Turing Fellow (scholar in her field). She used to work with TG4 when she was younger in promoting science and studied Saturn as part of the Casisi project for almost all of her career. She also promotes the participation of women in science.
Also present on the night at the alumni dinner was Michael O'Sullivan SJ who was there with the class year of 1969 celebrating their Golden Jubilee. Among those who travelled was Bishop John Noonan from Orlando. They met for over two hours on their own in an adjoining room beforehand before joining the alumni dinner. Accroding to Michael "It was an emotional evening for our year, the great majority of whom were meeting each other for the first time since leaving school."
Union President Eoin O'Sullivan presented Caitriona with the award. In her speech, she talked about the great satisfaction she gets from her career. Every morning, she leaves her two children whom she delights in and goes to work – her other delight. She told the audience that she was very involved in research on Saturn for 15 years and that that part of her life is over now. She is currently engaged in research on Jupiter. She is also involved in directing PhD's and thoroughly enjoys guiding women in astronomy and astrophysics.
Speaking to the Irish Independent, she said: "We really need to start encouraging more young women to get into science, right from primary and secondary education, to let them know that it's an exciting, rewarding field and they will have the same opportunities as men."
Caitriona attended the event with her mother, Mary Jackman. Her speech was very well received, particularly by the women in the audience. She is the first woman to receive the award. Past recipients include Paul and David Wallace (rugby players), Kevin O'Higgins (judge) and Paul Rellis (chief operations officer for Microsoft Europe). Liam O'Connell SJ, former Headmaster of Crescent College, attended the dinner. He said, "It was a very warm and moving event."