The Sacred Heart today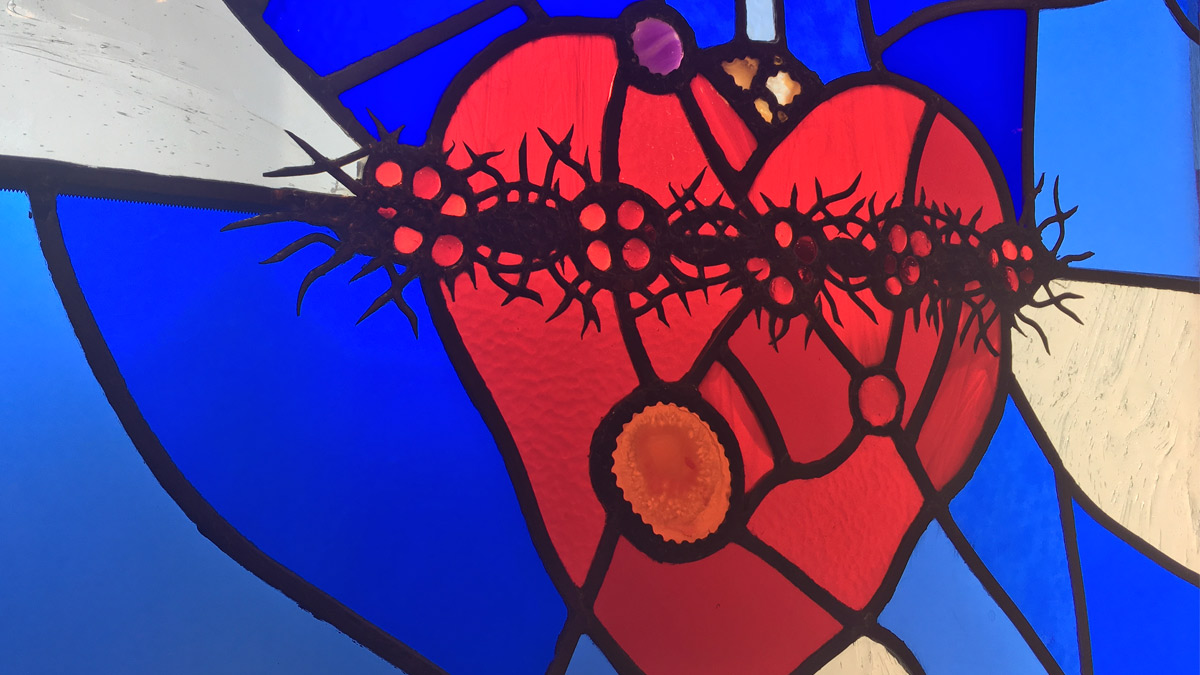 In The Sacred Heart Messenger for June 2023, Fr Vincent Sherlock offers meditations for the Novena to the Sacred Heart; Bishop Paul Dempsey suggests a 'partnership in ministry' model in line with the Pope's call for synodality; Nora Corcoran writes about the mental health crisis facing Travellers; and Andrea Hayes writes on the spirituality of summer. In this Messenger article, Jesuit theologian Gerry O'Hanlon SJ looks at the history of the Sacred Heart devotion and offers new ways of practising it.
Reframing the Sacred Heart
I still remember, back in the 1950s, being called to get up in the dark as our family headed out early to attend Mass for one of the Nine First Fridays. The 'rule' was that if you did devotion to the Sacred Heart faithfully you were promised the grace of a happy death. I understood much later that my father, the instigator of this practice within our family, was much less interested in this 'rule' than he was in his devotion to the person of Christ – I can still hear, in his old age, his exclamation of 'My Lord and my God!' at the words of consecration when we had Mass as a family together at home.
One way, then, to reframe the traditional devotion to the Sacred Heart, which dates back to the seventeenth-century saints Margaret Alacoque and Claude de la Columbiere, is to relate it to the synodal project which Pope Francis has proposed for the Catholic Church today. This project is built on the foundation of what Francis, following the late Pope Benedict, calls our 'encounter' with Jesus Christ. In particular this encounter involves an experience of the merciful face of God. In the context of so much suffering and evil in our world, and within ourselves, we discover that, despite all, creation is good and that love is its first and last word.
Traditionally this was expressed in terms of a 'consecration' to the Sacred Heart that involved a particular focus on God's honour, which had been wounded by our sins and required 'reparation'. Today we may reframe this consecration in terms of a commitment to Jesus Christ, stemming from our encounter and leading to a relationship that becomes habitual. While, as the famous theologian Karl Rahner outlined, the term 'heart' is a kind of universal symbol well suited to point to the most intimate part of ourselves that is capable of offering ourselves in love, it will be good also to find other ways of describing the 'reparation' or 'atonement' part of this relationship.
Well-known contemporary Czech theologian Tomas Halik does this in his meditation entitled 'Touch these Wounds'. Halik notes how 'doubting Thomas' (Jn 20: 24-29) discovers in a new way who Jesus is (my father's 'My Lord and my God!') by touching the post-resurrection wounds of Jesus. This, Halik explains, is part of the profound identification of God and Jesus with those who suffer, the marginalized and peripheral, as outlined in the last judgement scene of the Gospel of Matthew (25: 31-46) where, without knowing it at the time, we are told that we meet Jesus himself in the hungry and thirsty, the stranger, the naked and the prisoner.
Somehow, the suggestion is, this kind of compassion and empathetic 'being with' in suffering atones, heals, restores to right relationship. We are invited to discover this for ourselves in going out to meet those on the peripheries of our own lives. Among those we go out to meet are those (and their families) who have been so grievously wounded by the abuse, sexual and otherwise, inflicted by Church members, clerical in particular.
From this foundation Francis explains that through baptism we are all called to holiness (of the 'everyday' for most of us), and we are called to focus less on the various 'rules' that limit access to our Church in ways that prevent members of the LGBTQI+ community, many women, the poor and those in 'irregular' unions, among others from feeling they belong. Similarly we are called to create a Church which seeks to bring about world peace, a Church imbued with a dynamic missionary impulse of wanting to be a light for the nations.
Devotion to the Sacred Heart need not be an exercise in nostalgia. It still has the power to tap into that encounter with Jesus Christ, the merciful face of God, which is such good news for all humankind and for our planet. The blood and water which flowed from the pierced side of Jesus (Jn 19: 34) continues to be the source of healing and fullness of life for our world.