Jorge Mario Bergoglio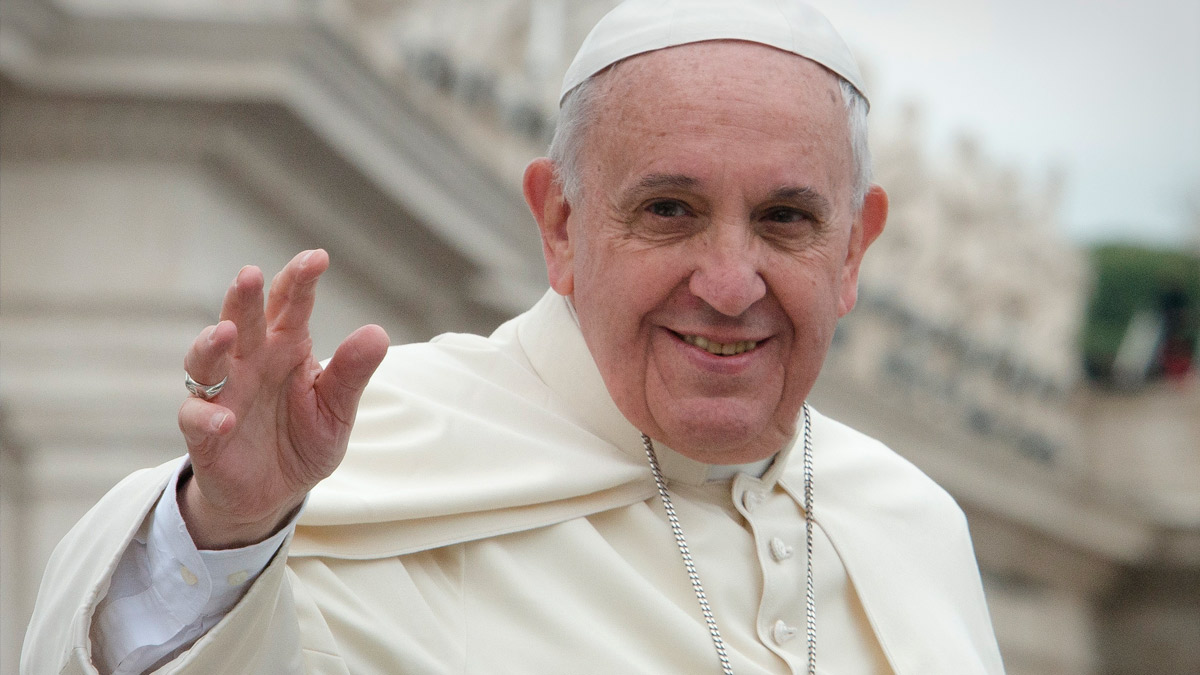 Hailed as a pastoral pope who preaches inclusivity and praised for his focus on issues such as poverty and the environment, Pope Francis is tasked with steering the Church at an important time in its history as it faces increasing globalisation.
Jorge Mario Bergoglio was born in Buenos Aires in 1936, the oldest of five children. He graduated from a technical secondary school with a diploma as chemical technician, and worked in this capacity in the food section of a laboratory. At the age of twenty one he developed severe pneumonia and had part of one lung removed. The following year Bergoglio entered the noviciate for the Society of Jesus in Buenos Aires. As part of his training he studied humanities in Santiago, Chile.
In 1963 he returned to Buenos Aires where he received a degree in philosophy at the Philosophical and Theological Faculty of San Miguel. Following this he taught literature and psychology, first in Santa Fe for a year and then back in Buenos Aires, at the University of El Salvador.
Bergoglio was ordained in 1969, having returned to the seminary of San Miguel, this time to study theology. Following this he was made master of novices and later a professor of theology there. Within just four years of his ordination Bergoglio was made Provincial for the Society in Argentina, and held this position for the next six years. After completing his term he was made rector back in his alma mater, the seminary of San Miguel.
In 1986 Bergoglio moved to Germany to complete his doctoral thesis in Frankfurt, and afterward spent some time in Cordoba as a spiritual director. In 1992 he was appointed titular Bishop of Auca and Auxiliary of Buenos Aires and six years later was made Metropolitan Archbishop of Buenos Aires. In this role Bergoglio in particular focussed his energy on increasing the Church's presence in the slums of Buenos Aires.
Bergoglio was made a cardinal by Pope John Paul II in 2001, and requested that any who wished to travel to Rome to celebrate his appointment instead give the money they would have spent to the poor. At that time Argentina was in the grips of an economic crisis, with riots taking place across the country; Bergoglio was very vocal in condemning the rich who had brought about the situation.
Known and highly praised for his humility, as an Archbishop and later as a cardinal Bergoglio chose to live in a modest apartment rather than stately accommodation afforded to his position. Indeed at the conclave following the death of Pope John Paul II Bergoglio reportedly received the second highest number of votes, losing to the German Cardinal Joseph Ratzinger, who was elected Pope Benedict XVI.
With the announcement of the resignation of Pope Benedict XVI, who served for eight years, a conclave was called and in March of 2013 Bergoglio was elected his successor – the first Latin American pope, the first Jesuit pope, and the first to take the name Francis. Since being elected Supreme Pontiff, Pope Francis has shown clearly where his priorities are; he has worked hard for causes such as civil justice and poverty across the globe, as well as the welfare of the environment and shown a strong commitment to ecumenism and interfaith dialogue.