Saint Robert Southwell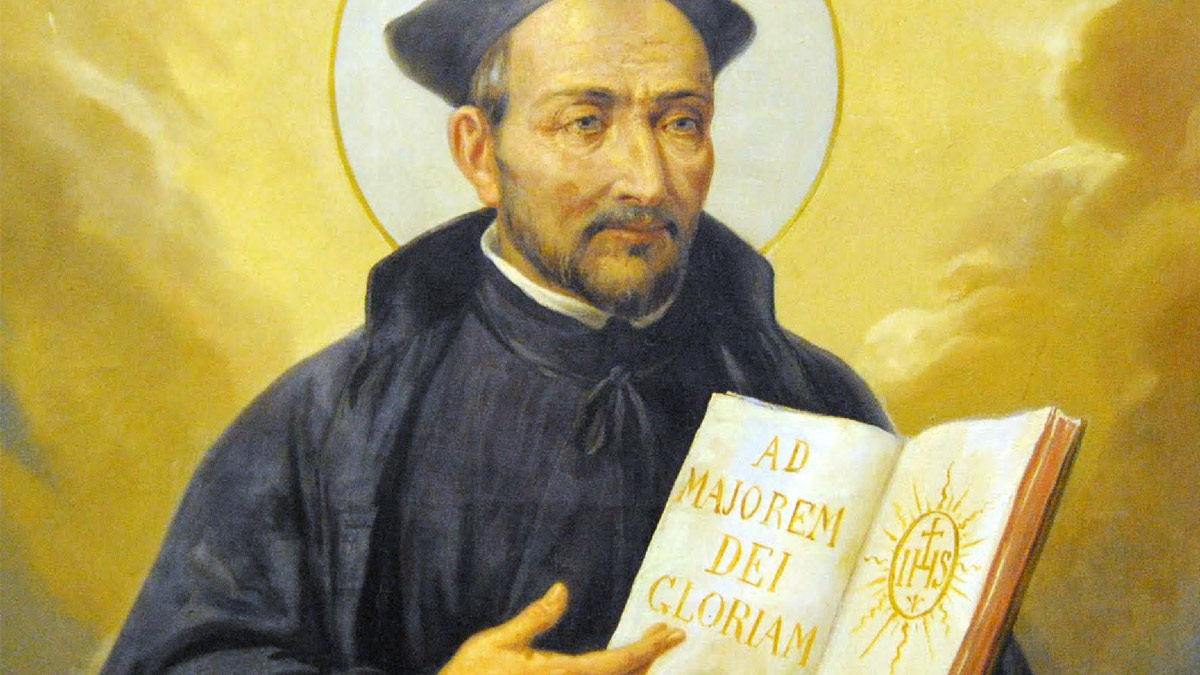 Many missionaries can expect – and indeed experience – the worst upon travelling to faraway places to preach the Gospel. Robert Southwell was an Englishman who was put to death in England for preaching the word of God, having travelled back to his home country knowing full well what was likely in store for him.
Robert Southwell was born in Horsham St Faith, Norfolk, in 1561. The youngest son of eight children, he was brought up in a noble family with Catholic sympathies. He was sent as many young nobles were to a Jesuit school, first studying in France before setting off from there to Rome on foot, with the intention of joining the Jesuit Order, at the age of seventeen. After a heartfelt appeal he was accepted into the noviciate. In Rome, Southwell studied philosophy and theology, and when in 1584 he was ordained a priest, he was made prefect of studies in the English College there.
In that same year, Queen Elizabeth of England issued an act forbidding any English-born subject who had been ordained in the Roman Catholic Church since her accession to remain in England longer than forty days on pain of death. Despite this, Southwell travelled to England as a missionary in 1586 along with fellow-Jesuit Henry Garnet. Southwell disguised himself as a pastor, and when in prominent Protestant society assumed the name Cotton. He became the chaplain to Anne Howard in 1589. Her husband was being held, and later died, in the tower of London for treason. While staying with her, Southwell spent time writing and releasing works, though not under his name. These included prose and poetry, which today are very highly regarded.
Southwell was arrested in 1592 while celebrating mass. The daughter of a nobleman whom Southwell would regularly visit had been arrested and tortured, giving up his name. Subjected to cruel and prolonged torture, Southwell remained silent as to the whereabouts of other priests. He was then imprisoned in the Tower of London in solitary confinement, where he continued to write. After three years of imprisonment Southwell's case was seen by the Privy Council, who accused him of treason, sentencing him to be hanged, drawn and quartered. This was carried out in Tyburn before a crowd, where Southwell read a passage from the Bible and addressed the crowd before being hung on the gibbet, making the sign of the cross as he died. He is counted among the Forty Martyrs of England and Wales. Southwell was beatified in 1929 and canonised in 1970.
Christ's Childhood
Till twelve years' age, how Christ His childhood spent
All earthly pens unworthy were to write;
Such acts to mortal eyes He did present,
Whose worth not men but angels must recite:
No nature's blots, no childish faults defiled,
Where grace was guide, and God did play the child.
In springing locks lay crouchèd hoary wit,
In semblant young, a grave and ancient port;
In lowly looks high majesty did sit,
In tender tongue sound sense of sagest sort:
Nature imparted all that she could teach,
And God supplied where nature could not reach.
His mirth of modest mien a mirror was;
His sadness temper'd with a mild aspect;
His eye to try each action was a glass,
Whose looks did good approve and bad correct;
His nature's gifts, His grace, His word and deed,
Well show'd that all did from a God proceed.
Source: The Poetical Works of the Rev. Robert Southwell