Ashley Evans SJ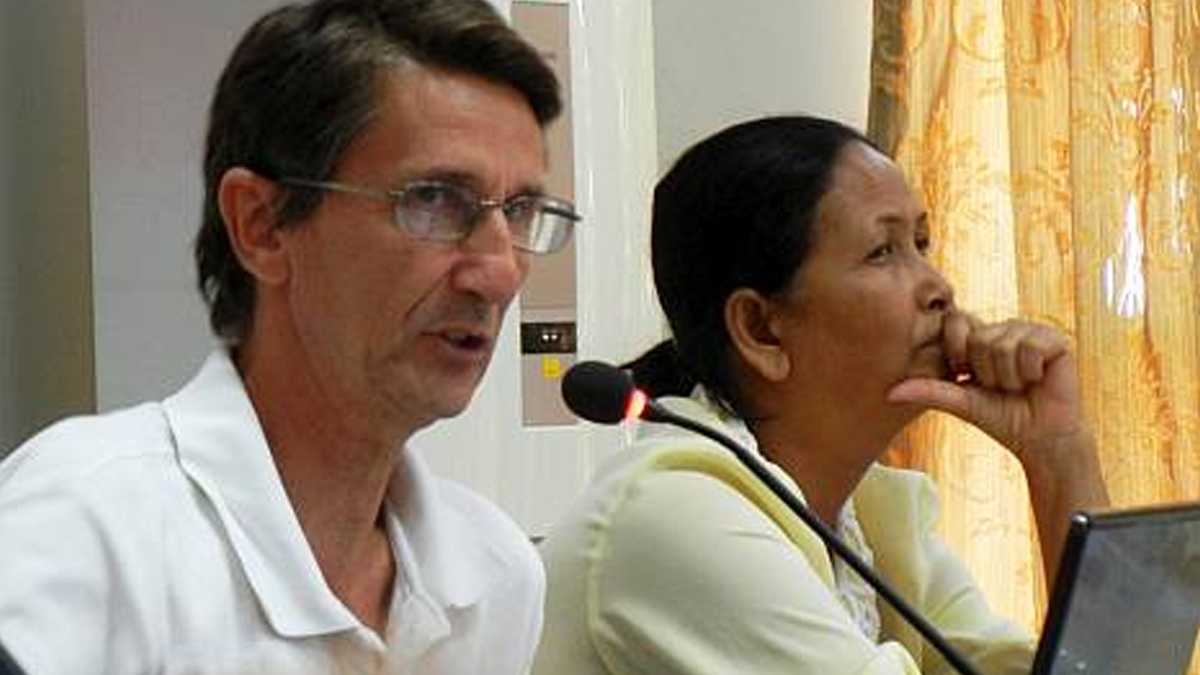 John Ashley Evans is an Irish Jesuit priest from Malahide, Co. Dublin on mission in Cambodia. He was born in Dublin on the 21st of January 1958. He attended Belvedere College and studied Mathematical Sciences at Trinity College Dublin before entering the Society of Jesus in 1980.
After completing his novitiate in Dublin in 1982, Ashley was sent to Paris to study Philosophy for two years. Afterwards, he was sent to teach at Colaiste Iognáid in Galway in 1984 and Ashley completed his Higher Diploma in Education at Galway University in 1985. He obtained his M.A. in Mathematics in 1986. Instead of proceeding directly to Theology after his "regency" in Galway, Ashley volunteered for a second "regency" in 1986, this time with the Jesuit Refugee Service in the Cambodian camps in Thailand. He learnt the Khmer language and became a teacher-trainer in Mathematics for the refugee teachers in the camp.
After completing his theological studies at Milltown Park and Paris, Ashley returned to Cambodia as a priest in 1993 and on the 8th of September 1994 he became a founding member of the Jesuit Mission and Jesuit Service Cambodia. He spent the next twenty years in Phnom Penh, teaching Mathematics and Philosophy at the Royal University of Phnom Penh, being the Director of the Catholic Student Centre, serving as curate in Phnom Penh parish and teaching Theology at the Cambodian seminary.
1n 2013, the Jesuit Mission in Cambodia decided to start a new educational project in Sisophon, a poor town, in the remote North-West of Cambodia. Ashley has been appointed Director of this new Jesuit project which will involve four components, a Community Learning Centre, a Teacher Resource Centre, a Primary School and a Secondary School. That is where he lives and works now.