Jean-Baptiste Janssens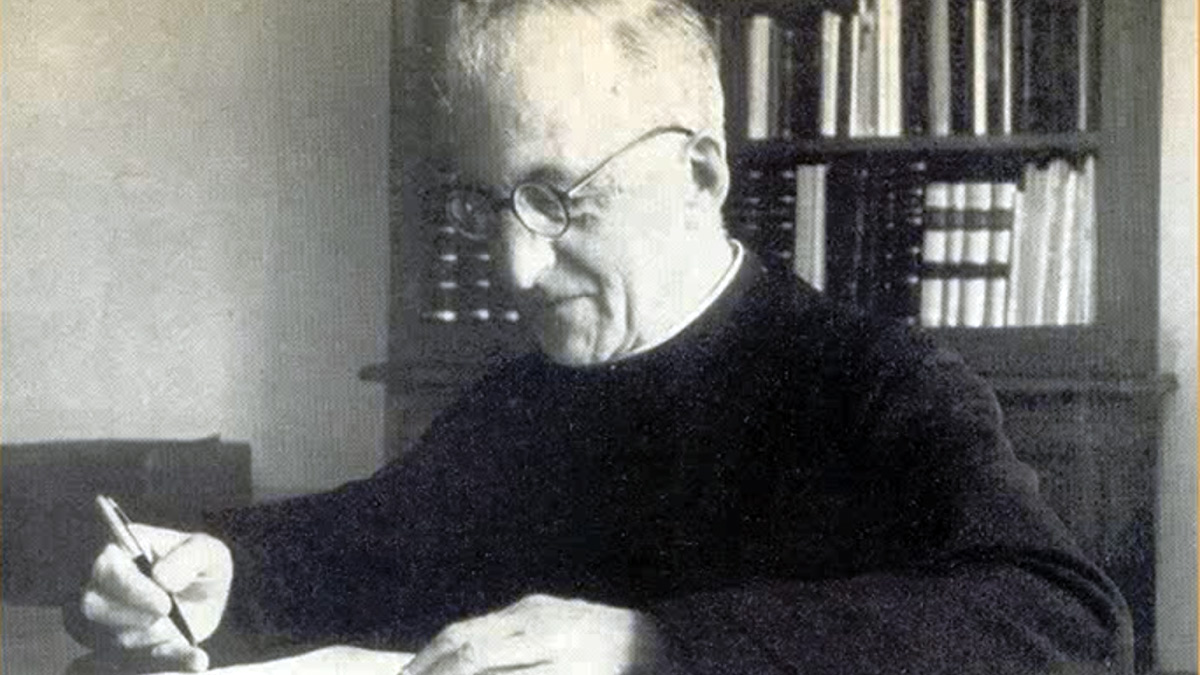 Although Pedro Arrupe SJ, 28th Superior General of the Jesuits, is usually credited with effecting a seismic shift in the Society's understanding of its mission in the aftermath of the Second Vatican Council, one should not underestimate the work of his predecessor, Jean-Baptiste Janssens, in laying the ground for this work. Fr Janssens was Superior General for eighteen years, from 1946 until 1964, during which time he vigorously promoted the social apostolate and resisted any inclination in the Society towards 'classism'.
Jean-Baptiste Janssens was born in Mechelin, Belgium, in 1889, and joined the Jesuits in 1907. He was a very able student, and specialised in legal studies. He earned two doctorates, one in civil law and the other, at the Gregorian, in canon law. Over the next thirty years he was mainly occupied as a teacher and as a novice master. In 1938, shortly before World War II, he was made Provincial of the Northern Belgian Province of the Jesuits.
Janssens' relatively steady and placid life was greatly shaken up, of course, by the outbreak of war. He showed considerable courage and energy in helping Belgian Jews during the war. In the words of the Yad Vashem website, Fr Janssens "assisted the Benedyk Grynpas network, in Brussels, by issuing forged baptism certificates for many Jewish children. As a leading member in the Jesuit Society, he was able to enlist many other clergy to help in this rescue operation." It was for his work in this regard that he was recognized as 'Righteous among the Nations' in 1975, and a ceremony was held in his honour at the Yad Vashem centre in Jerusalem in 1977.
In 1946 Fr Janssens was elected Superior General of the Society, and he served in this capacity until his death in 1964. His years as Superior General were marked by poor health, but he worked hard to address the most pressing matters of the post-war years. In particular he championed the cause of the social apostolate, making a point of ensuring that Jesuits would renounce any abiding sense of elitism or preferential attention to the wealthy and well-connected. He also worked vigorously to restructure Jesuit education in schools and colleges.
Fr Janssens's work bore greater fruit after his death in 1964, particularly with the development, both at a theoretical and a practical level, of a commitment to 'a faith that does justice' during the years of Fr Pedro Arrupe.