Curia day in Manresa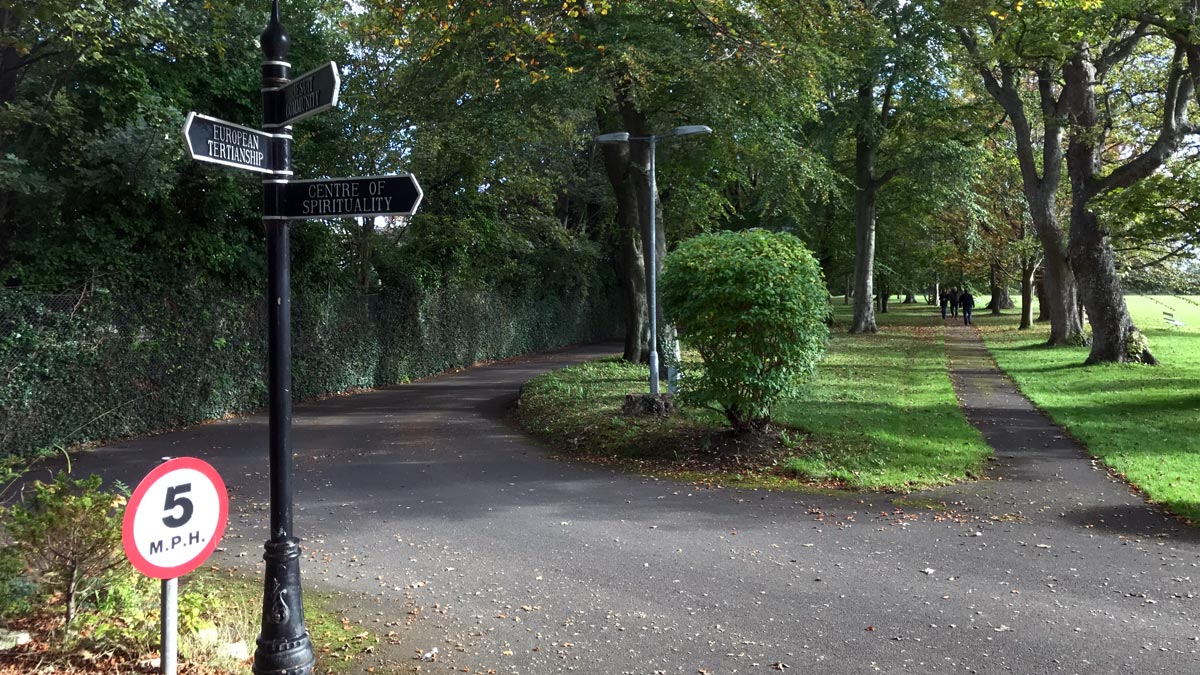 St Paul's words about everyone being "baptized by one Spirit so as to form one body" (1 Cor 12) was the theme of a day of reflection for Jesuits and their lay colleagues in the Irish Curia at Manresa Spirituality Centre, Clontarf, on 21 October. Facilitation on the day was done by Brendan McManus SJ. He led the group through periods of personal reflection, small-group discussions, and a plenary session. It was a bright autumn day, so the participants were able to avail of the beautiful grounds around the Spirituality Centre, especially the labyrinth » which has recently been constructed in the front lawn of the house.
The day of reflection was an initiative of the Peter Kenny Project, which works to promote the Jesuit charism among lay colleagues and partners in mission.