Death of "an outstanding Jesuit brother"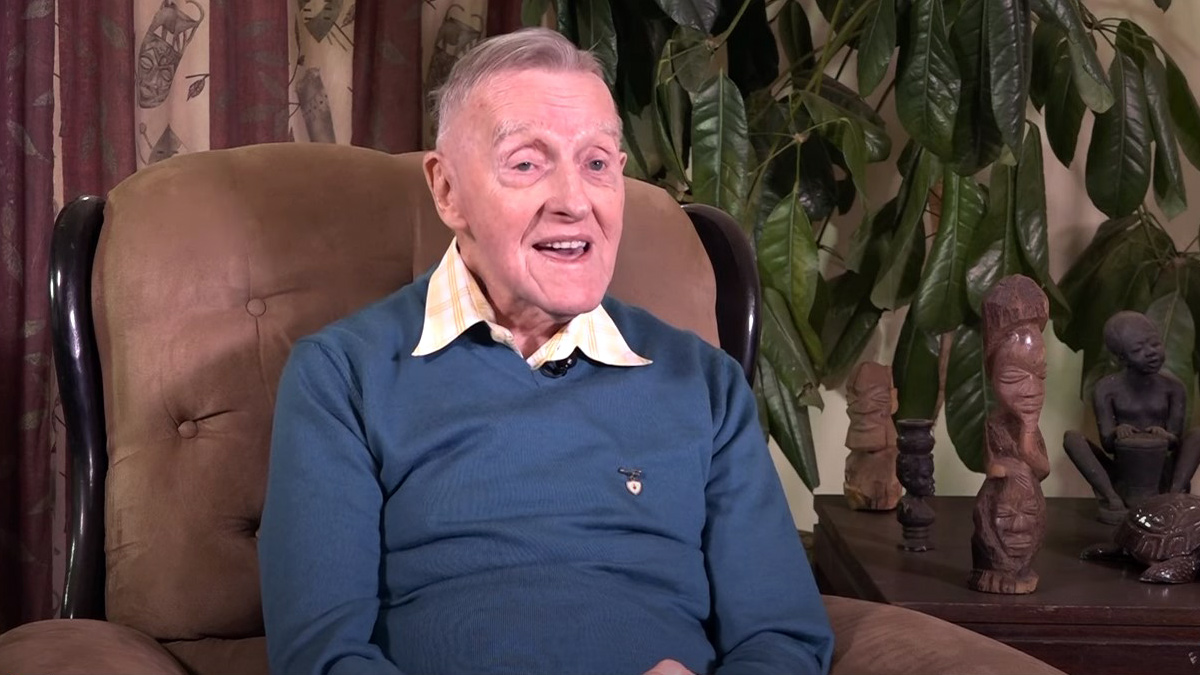 Professor Father Michael J Kelly SJ died peacefully in Zambia on Friday 15 January 2021. He was 91 years old. Michael was a world-renowned authority in the fight against HIV/AIDS. He was a leading scientist whose humility was as deep as his intellect and his care for the people of Africa, who suffered so much from the HIV virus.
Fr Leonard Moloney SJ, Irish Jesuit Provincial, spoke fondly of Michael today mentioning, in particular, two relatively recent meetings he had with him in Zambia.
The first was in 2004 when he was on sabbatical and he spent a few weeks with Michael in Luwisha House, the Jesuit community house in Lusaka. "I remember him bringing me to a care home for people with HIV/AIDS. It was a very moving experience. And I also remember his garden full of all sorts of fruits and vegetables, he was passionate about gardening and was a great gardener himself."
The second time Fr Moloney met Michael was on a recent visit to the Zambia/Malawai province with John Guiney SJ, Director of IMI (Irish Missions International). "I had a good chat with him in his room, which was full of his books and papers," he recalls. "And I really had the sense that this was his home. I was right about that for he soon told me that he was not going back to Ireland and that he would like to die in Zambia. So I am glad at least that his wish was fulfilled today."
Fr Moloney went on to say that Michael was an exceptional person who contributed so much globally through his work and research on HIV/AIDS. "And he contributed to the health and wellbeing of the African people, particularly those in Zambia whom he loved. And as an Irish Jesuit, I have to say, he was simply an outstanding Jesuit brother."
The Provincial said he wanted to convey his deepest condolences to Michael's family here in Ireland and to his fellow Jesuits in the province of Zambia/Malawai.
Last year Michael featured on 'The Irish Abroad' series of stamps from An Post. Writing about the honour he said: "Through my image on a postage stamp, for the next year or so I will be looking out on all sorts of places in this beautiful world of ours and thereby sharing the private lives of so many people in the intimacy of their homes and personal moments. And I think that it would be so wonderful if only I could make my paper image hear what the people are saying, voice my support for them in their trials and difficulties, encourage them, lift their spirits, and share the good news of the Lord with all who stick that image on to an envelope or see it on the letters they receive."
Michael came back home to Ireland many times. and on one visit he called into the offices of Irish Jesuit Communications where he recorded an interview with Pat Coyle. In it, he spoke about his life and his work and the fact that as he saw it "Aids was a feminist issue." Click here to listen to the interview.
Michael was born in Tullamore, Co. Offaly, Ireland, in 1929. He studied at University College Dublin and was awarded a B.A. in Maths and Mathematical Physics in 1952, both with first class honours. He went on to receive a licentiate in philosophy in 1955. He moved to Zambia and lived and worked there for over 50 years, becoming a Zambian citizen. He worked for many years as headmaster of Canislius College in Chiseki in Zambia.
Father Michael completed his Ph.D. studies in the area of child and educational psychology in 1974 and subsequently became a senior lecturer and Dean of the School of Education in the University of Zambia (UNZA), in 1975. He served as pro-vice-chancellor and deputy vice-chancellor and became professor in 1989.
He was a renowned speaker and advocate on HIV and AIDS, and worked tirelessly to educate and promote safe behaviour among youth and those most at risk in Zambia, throughout sub-Saharan Africa, and much further afield.
He was also active in other policy areas, such as strategies for HIV prevention, and human rights. He was also a prolific researcher and author of 15 books, and many original research articles. He also worked as a consultant to organisations such as the World Bank, UNESCO, UNICEF, the FAO, UNAIDS, Oxfam, Irish Aid, and many more.
He will be sadly missed by his family, friends, and Jesuit brothers. Ar dheis Dé go raibh a anam dilís.