Funeral of Dermot Brangan SJ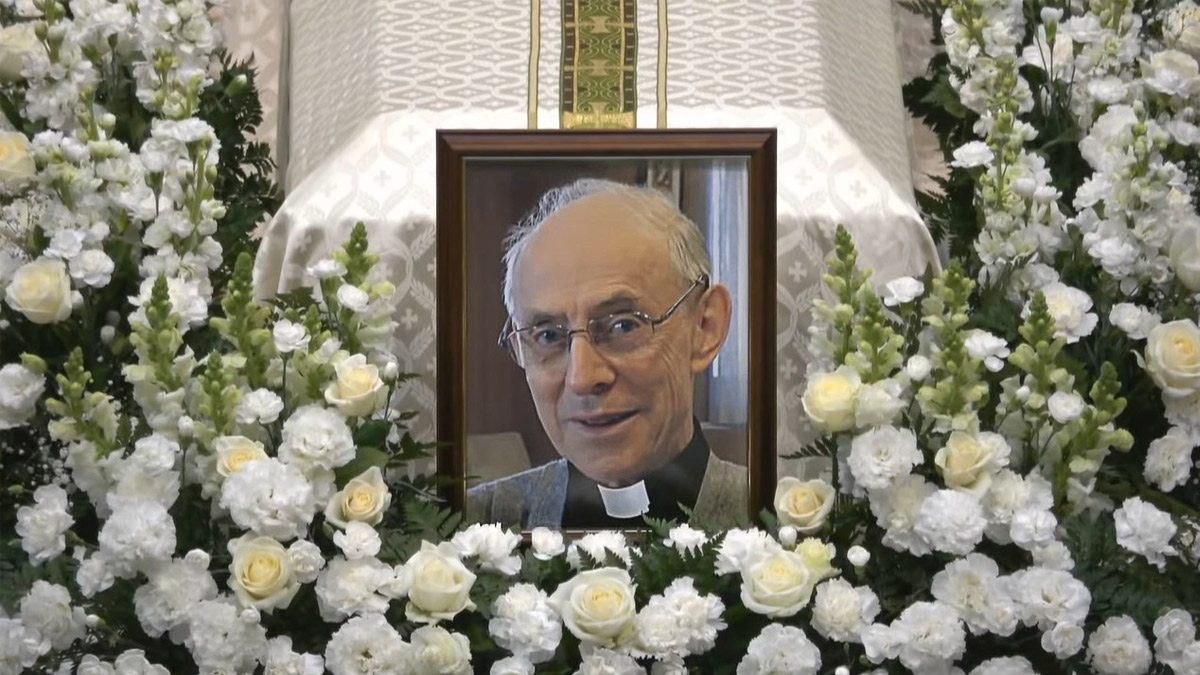 The funeral Mass for Fr Dermot Brangan SJ took place on Friday, 8 January, in St Ignatius Catholic Church, on the campus of Sophia University in Tokyo. Fr Dermot had lived and worked in Japan since he went there with fellow-Jesuit Fr Donal Doyle in September 1958. Fr Donal gave the homily at the funeral Mass.
Fr Dermot's death was sudden. On 4 January he simply collapsed after supper, just outside the chapel in his community house. Fr Donal referred to this in his homily, calling it "symbolic of Dermot's life. He was somebody who really knew how to pray". And throughout the homily, Fr Donal frequently repeated of Dermot, "He liked to pray".
One of the signs of this characteristic was Fr Dermot's keen interest in the work of Fr Oshida Shigeto. Fr Oshida, whose cultural background was Zen Buddhist but who later became a Dominican priest, set up a small rural community in the mountains outside Tokyo in which Christianity and Japanese traditions were brought together. He directed Bible studies and reflection groups in a Japanese Zen pattern. Fr Dermot spent four months with Fr Oshida in this community.
On the occasion of Fr Dermot's golden jubilee, marking fifty years in the Society, he received a letter from the Jesuit Superior General at the time, Fr Peter Hans Kolvenbach. Fr Donal read the letter in his homily. "As I look back on your life, dear Father," Fr Kolvenbach wrote, "I esteem the fine spirit of availability that you have shown so gently and so constantly. Your obvious love for the spiritual things in life has had, and continues to have, an uplifting effect on those in your care and on all those whom God places in your path. I thank God for your wisdom, your gentle graciousness, and your spirit of availability."
Ar dheis Dé go raibh a anam dílis.