The real St Patrick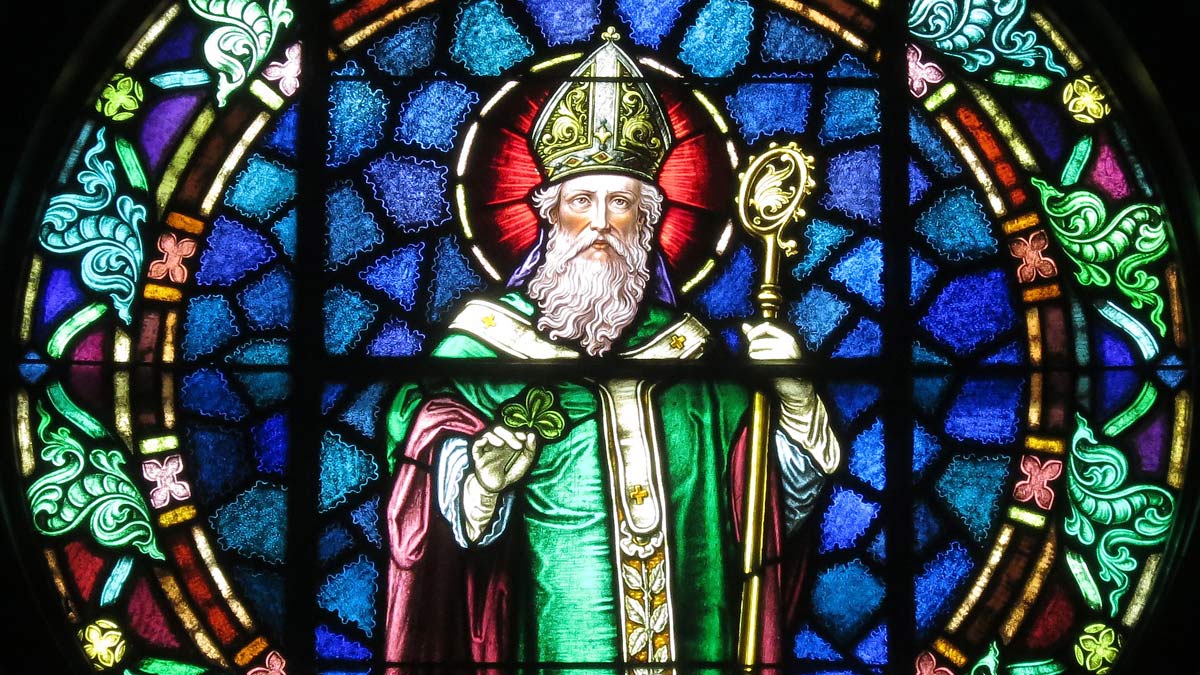 With St Patrick's day around the corner, Sunday 17 March, lots of people are gearing up for the big day with 'forty shades of green' outfits, bunches of shamrocks, colourful parades and parties to celebrate all things Irish.
But Irish Jesuit Brendan McManus, wonders do we actually know anything concrete about St Patrick and what it is that we are actually celebrating? He believes these 10 insights based on Patrick's own writings give us as a more accurate picture of the saint than some of the stories and legends about him that have accrued down the centuries.
Beannachtaí na fhéile Padraig oraibh. (Blessings of St Patrick's day to you).
St Patrick 
An illegal alien, trafficked into the country against his will: "I was taken prisoner. I was about sixteen at the time… I did not know the true God. I was taken into captivity in Ireland, along with thousands of others."
A 'wild man', he lived initially on the mountainside and was out in all weathers (reputedly in the north of Ireland, Slemish); "I prayed in the woods and on the mountain, even before dawn."
A man who prayed through tough times of great difficulty: "I believe that I was helped by Christ the Lord, and that his spirit cried out for me. I trust that it will be like this whenever I am under stress, as the gospel says: 'In that day, the Lord testifies, it will not be you will speak, but the Spirit of your Father who speaks in you.'"
An escapee, who after being captured and brought to Ireland as a slave, managed to return home, trained as a priest (a bishop eventually) and heard a call to come back to work with the people who had captured and enslaved him: "I never had any other reason for returning to that nation from which I had earlier escaped, except the Gospel and God's promises."
A man who was lost only to be found; it was with great uncertainly and many wanderings that Patrick found his calling: "After three days we made it to land, and then for twenty eight days we travelled through a wilderness. Food ran out, and great hunger came over them."
A person with a great sense of unworthiness, though he felt chosen by God "I was like a stone lying deep in the mud. Then He who is powerful came and in His mercy pulled me out, and lifted me up and placed me on the very top of the wall".
A  true pilgrim: continually on the road, coping with the unexpected and trusting in God for everything. "Turn in faith with all your hearts to the Lord my God, because nothing is impossible for him."
A man of imagination: Legend has it that Patrick used an everyday symbol, the shamrock to represent the Trinity as a community of relationships: "This is the one we acknowledge and adore – one God in a Trinity of the sacred name."
A man with a profound sense of gratitude that God had kept him safe and kept him on track: "So I will never stop giving thanks to my God, who kept me faithful in the time of my temptation."
Someone with an intimate sense of the presence and protection of Christ as evidenced in his famous 'Breastplate' prayer:
Christ with me, Christ before me,
Christ behind me,
Christ in me,
Christ beneath me,
Christ above me,
Christ on my right,
Christ on my left,
Christ when I lie down,
Christ when I sit down,
Christ when I arise."