A life-changing prayer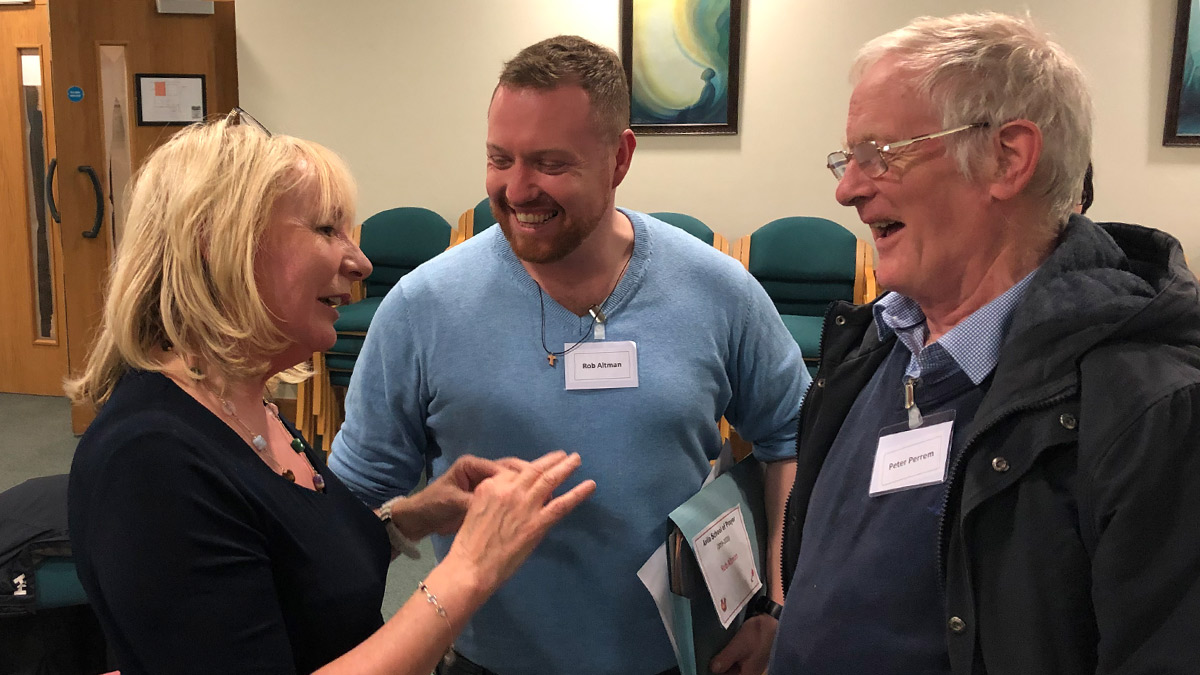 Pat Coyle, Director of Irish Jesuit Communications, introduced the examen to participants in a monthly course on prayer in the Avila Carmelite retreat centre in Dublin on Thursday 31 October 2019. She told those gathered that the prayer was simple but not easy. She outlined the stages as developed by St Ignatius, who worked on this 500-year-old form of prayer which for him became a tool to aid daily reflection and gratitude.
Pat noted that the examen is rooted in the conscious belief that our relationship with God is a personal one and that God is present and active in our lives. With that belief as its foundation, the examen then is a prayer process that allows us to become aware each day of the nature of that presence, its meaning for us and the call to action that it engenders. "Praying the examen on a regular basis helps you become aware of who you really are and how you are changing," she said.
Drawing on Jim Manny's book on the examen, A Simple Life-changing Prayer, Pat outlined his five stages:
Ask God for light. I want to look at my day with God's eyes, not merely my own.
Give thanks. The day I have just lived is a day from God, be grateful for it.
Review the day. With the guidance of the Holy Spirit, I look back carefully over the past day.
Face your shortcomings. I face up to what is wrong in my life and in me.
Look forward to the day to come. I ask where I need God as I look to the next day.
She spoke of the importance that St Ignatius attached to the examen, as he recommended that even if Jesuits were too busy for sustained prayer that they should still never neglect to pray the examen which takes about 15 minutes. And she focussed particularly on the 'giving thanks' section of the prayer, noting that gratitude was a cornerstone of Ignatius' relationship with God.
In the first section of her talk, she addressed the question of 'Who are we praying to when we pray?' She explored some of the images of God that people may be holding onto consciously or unconsciously as they pray.  "Who is God for you?" she asked people to consider. "You may say you're praying to a loving friend, but on deeper examination, you may really be thinking of God as a being not to be fully trusted because we all know we've had prayers that weren't answered and we've felt let down by this supposedly all-powerful, all-loving being." She spoke about the power of images and symbols and how they can be helpful but also harmful in prayer.
She also spoke about the apophatic tradition, where the mystics speak about a God beyond all imaging, exploring what mystic Meister Eckhart was trying to convey when he said, "I pray God to rid me of God".
There was a lively engagement on both topics (examen and images of God) from the 35 people taking part in the course in Avila for the year. Among them was Rob Altman, a member of the faith development team from Belvedere College SJ who had written his MA thesis on the examen and its usefulness for teenage students.